Removalists Alexandra Hills
Get a better removalists rate for the
best moving experience ?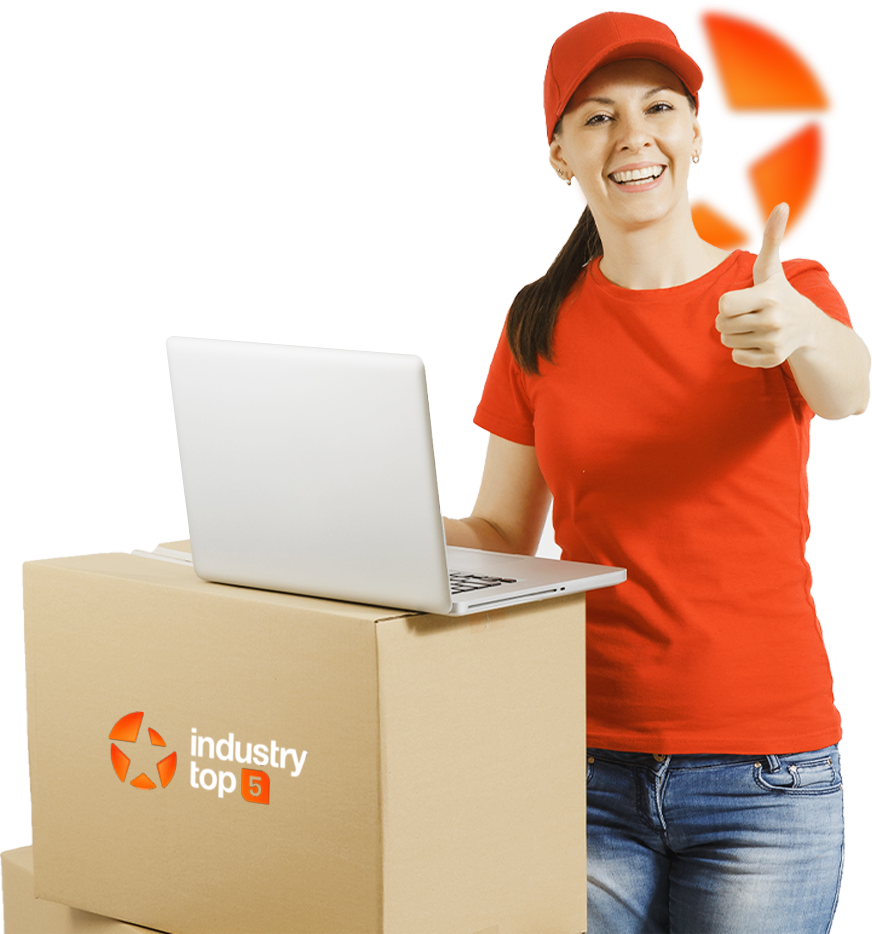 Highly Rated Furniture Removalists in Alexandra Hills
A furniture mover is needed to help with the process of moving furniture in and around Alexandra Hills Qld. They have the experience and expertise to move your furniture, saving you time and energy while delivering excellent service.
Optimove Removals
Optimove are a large boutique red carpet furniture removal business. We offer premium services at unmatched value for money. Our full-services include planning, packing, disassembling, moving, and reassembling your furniture. Our staff are professional and qualified. They handle your belongings and furniture with the utmost care as if it were our own.
level 22/127 Creek St, Brisbane City QLD 4000
Brisbane Removalists
This is made possible by only hiring professionally trained removalists with high level industry experience. Fully fitted out furniture trucks that contain all of the necessary heavy-duty removalist's blankets, trolleys, dolly's pads, and straps are used.
Level 1, 16 McDougall Street Milton, Qld, 4064, Brisbane
Mini Movers
MiniMovers is Australia's leading local moving specialist! Our flexible hourly rate system is perfect for short-distance moves, allowing you to help out to reduce your cost or supervise for a relaxing, hassle-free activity. We are a professional movers company located in Brisbane.
MiniMovers Pty Ltd 48 Cambridge St. Rocklea, Queensland 4106, Brisbane
Melkuin Movers
The differences between Melkuin Movers and other furniture removal services is that we provide strong and fit, accredited operators. Don't be tempted by other services and their cheap rates. There is a high risk of inexperienced workers and back packers which will result in damage to your precious home wares.
555-573 Camp Cable Road, Jimboomba, QLD, 4280, Brisbane
Book a mover
We saw a lot and experienced a lot. From dealing with the challenges of moving from here to there to the risk of hiring removalists without knowing anything, we passed through everything. Finally, we took a decision to help the people of Australia with authentic and reliable moving services.
85/10 Sovereign Place Algester QLD 4115, Brisbane
Brisbane Removals And Storage
Our container moving trucks drop your container at your door, pack it and take it to your new address. We can place it on your property in a convenient position for loading and unloading anytime. We are your Brisbane Removalists experts that get the job done with care.
2554 Ipswich Road, Darra, Qld 4076, Brisbane
North Sideremoval Sqld
Since 1989, Northside Removals has been an Australian owned and operated company. It began with one truck and has now grown to a fleet of 11, completing over 100 removals per week. We service the great Brisbane region with a focus on the northern suburbs, from the river to Caboolture.
3/50 Paisley Drive Lawnton QLD 4501, Brisbane
Premier Removals
If you require any removals in Brisbane, our devoted team at Premier Removals are here to help. Our services are designed to ensure that you have access to removals and storage services when you require. Unfortunately, moving is a stressful task that requires a high degree of coordination and organisation.
Level 1, 16 McDougall Street, Milton, QLD, 4064, Brisbane
Giffen Furniture Removals
Giffen Removals are Kedron-Brisbane furniture removalists providing a range of local removal, storage and packing services at competitive rates to homes and offices on Brisbane's Northside. Our professional Brisbane Removalists can manage your move every step of the way.
Giffen Furniture Removals c2a/75 Araluen St, Kedron QLD 4031, Brisbane
Express Furniture Removals
Since 1999 we have been providing storage services to thousands of Australian families. We use only the very best removalists and removal equipment. Our commitment to you is to provide the highest quality removal servicey at an affordable price. We are predominantly a storage company however we also offer high-quality furniture removals.
4/147 Boniface St, Archerfield QLD 4108, Brisbane
Local Moves
If you are making the move from Gold Coast up to Brisbane or from Brisbane down to the Gold Coast we believe we can offer a higher standard and at better rates than others who are doing the Gold Coast to Brisbane removals run. We have the experienced Gold Coast removalists to handle, pack, and deliver your precious belongings up or down the M1 motorway. Whether you have one item or a large truck load we have the trucks and teams to suit your needs.
5 Ordino Ct Reedy Creek, Gold Coast, QLD 4227, Brisbane
River City Removals
River City Removals is a family owned and operated company that was founded in Brisbane in 2005. The owner has been part of the furniture removals business since he was a young child and has full knowledge of every aspect of the industry. That experience started when he was very young with his parents owning and operating one of Brisbane largest furniture removal companies.
Unit 10, 194 Zillmere Road Boondall QLD 4034, Brisbane
Why Choose
Industry Top 5 ?
If you're looking for removalists in Alexandra Hills, Industry Top 5 can help you find the best ones in the area. We're a trusted source for finding highly rated and reliable furniture movers for an interstate removal job.
Find Reliable Removals
We only work with furniture removal businesses with a proven track record of providing excellent moving service for both local removalists and interstate removalist job. This ensures that you'll be satisfied with the relocation services and good customer service Alexandra Hills that you receive. An Alexandra Hills Old removals firm offers professional service for furniture removal and storage business needs.
Get Affordable Quotes
We understand that cost is a primary concern when hiring furniture movers. That's why we offer free quotes from businesses in Alexandra Hills so that you can compare prices and services.
Choose the Right Firm
Many factors to consider when hiring furniture movers, such as experience, reputation, and cost. We'll recommend the best businesses in Alexandra Hills based on your needs.
Hire Local Removals
We only work with businesses that are based in Alexandra Hills. This ensures that you'll get the best possible service from firms that know the area well. The advantage of hiring local businesses is that they can provide more personalised service.
Read Honest Reviews
At Industry Top 5, you can read honest reviews from real customers. This will help you make an informed decision about which furniture mover to hire. We only work with businesses that have positive reviews from past clients.
Hire Professional Furniture Removals for Best Results
There are many reasons why you may need to hire furniture removalists for your move. Perhaps you don't have enough time to do the move yourself, or you don't have access to a truck or van.
Alandra Hills Qld furniture removalists have the experience and equipment necessary to get your belongings safely from one place to another. They can also help you with packing and unpacking if needed.
When choosing Alexandra Hills furniture removals, it's important to find a reputable company that has a good track record. Make sure to get quotes from several companies before making your decision.
Hiring professional removalists is a great way to take the stress out of moving. With their help, you can focus on things like getting settled into your new home.
Here are other removal services you may want to inquire about: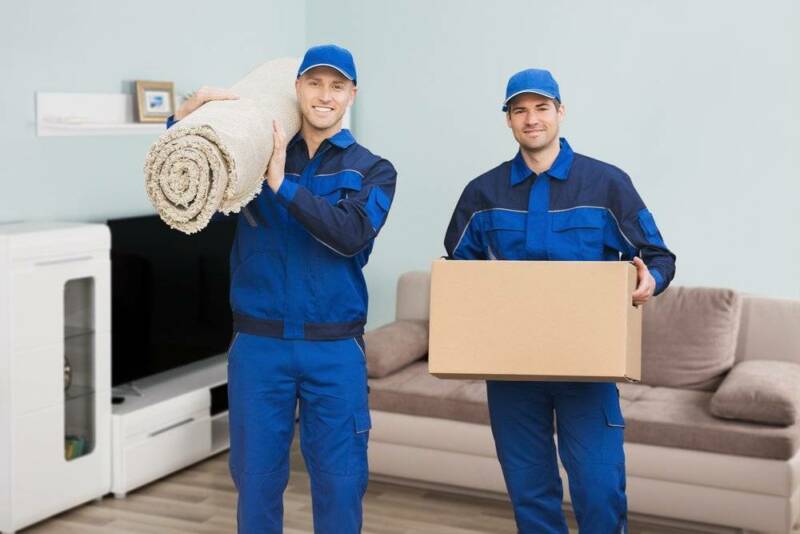 Domestic Removals
This service is for those moving within the same city, state, or country. Domestic removals include local moves, intrastate moves, and interstate moves. The good thing about hiring professionals or domestic moves is that they're familiar with the area and can get you settled in quickly and efficiently.
Interstate Removals
This service is for those who are moving to a different state. Interstate moves usually require more planning than local or intrastate moves. The advantage of hiring professionals for this type of move is that they are familiar with the regulations regarding interstate moves.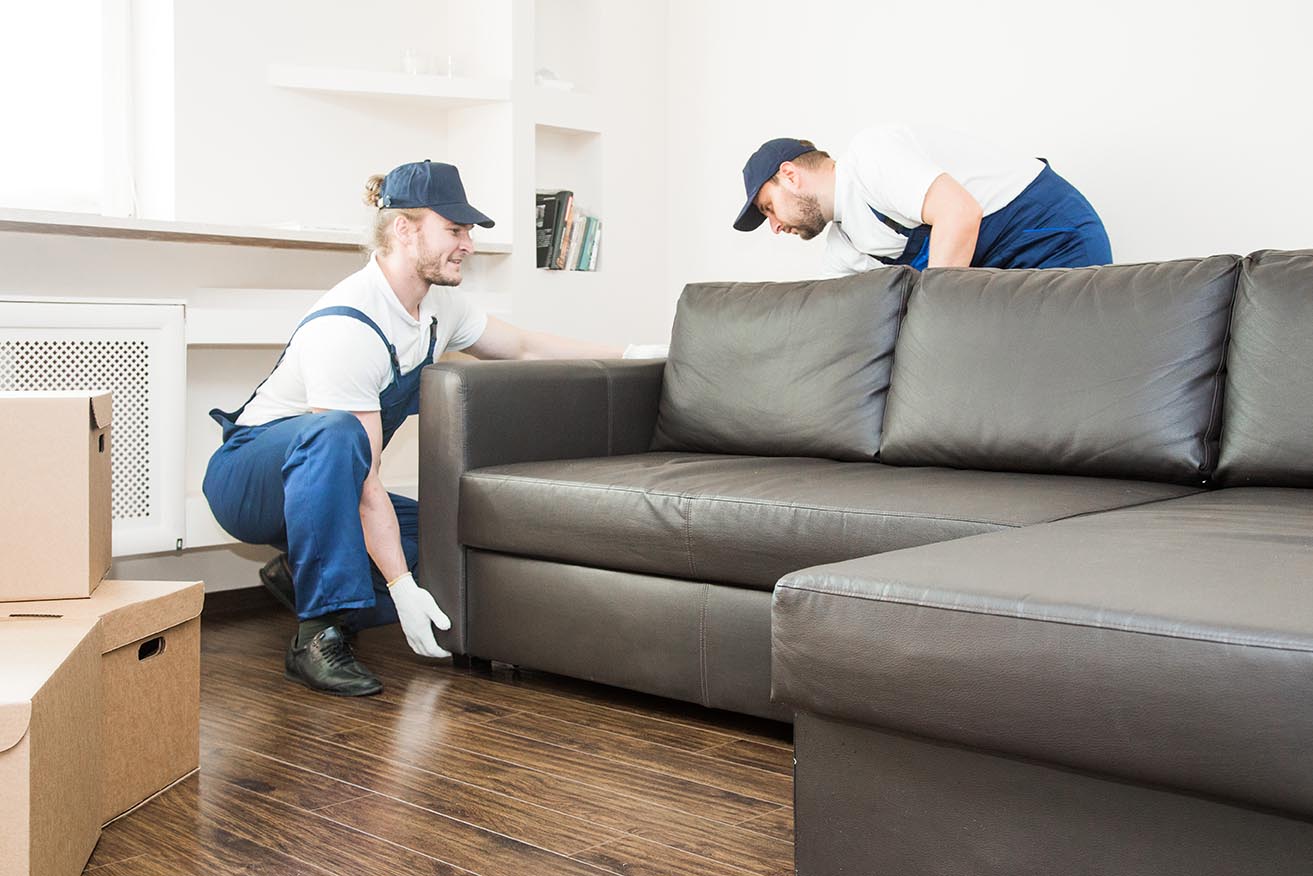 International Removals
This service is for those who are moving to a different country. International moves are the most complex type of move, and they require the most planning and preparation. When you hire experts for this type of move, they will care for all the necessary paperwork and documentation. They will also be familiar with the country's customs regulations you are moving to.
Pack and Unpack Services
Some removal companies offer to pack and unpack services. This can be a great option if you don't have the time or ability to do it yourself. The company will pack up all of your belongings and then unpack them when you arrive at your new home.
Storage Removals
If you need to store some of your belongings for a short period of time, many removal companies offer storage services. This can be a great option if you're moving to a smaller home or apartment and don't have room for all of your belongings. The company will pick up your belongings and store them safely and securely.
Piano Removals
If you have a piano, you'll need to hire a company that specialises in piano removals. Piano removals are a complex process, and it's important to hire a company that has experience with this type of move. Pianos are expensive and delicate instruments, and you want to make sure they are moved safely.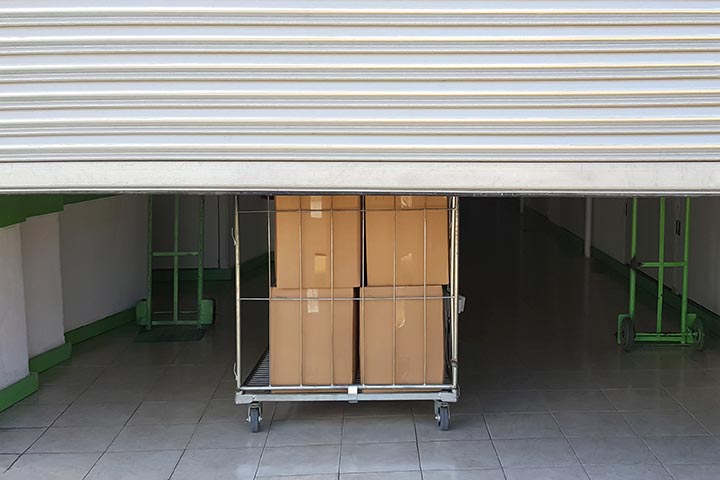 About Alexandra Hills
Alexandra Hills is a suburb in Redland City, Queensland, Australia. The suburb is about 22 kilometres (14 mi) southeast of the Brisbane CBD.
Developers gave the suburb's name in 1971, and it is thought to be named after Princess Alexandra of Denmark.
Alexandra Hills is home to many schools, including Alexandra Hills State High School and Redland Bay State School. The Alexandra Hills Hotel is located on the corner of Finucane Road and Old Cleveland Road.
Alexandra Hills is one of Redland City's most populous suburbs. In the 2016 Australian Census, the suburb recorded a population of 14,960.
Alexandra Hills is a highly sought-after suburb in the Redland City area due to its proximity to amenities and its family-friendly atmosphere. The suburb has a number of primary and secondary schools and the Alexandra Hills Hotel, making it a popular choice for families. Additionally, Alexandra Hills is just a short drive from the Brisbane CBD, making it a convenient option for commuters.
This is a great place to live, work and raise a family. There is something for everyone in Alexandra Hills.
Whether you are looking for a place to call home or just somewhere to visit, Alexandra Hills is the perfect suburb.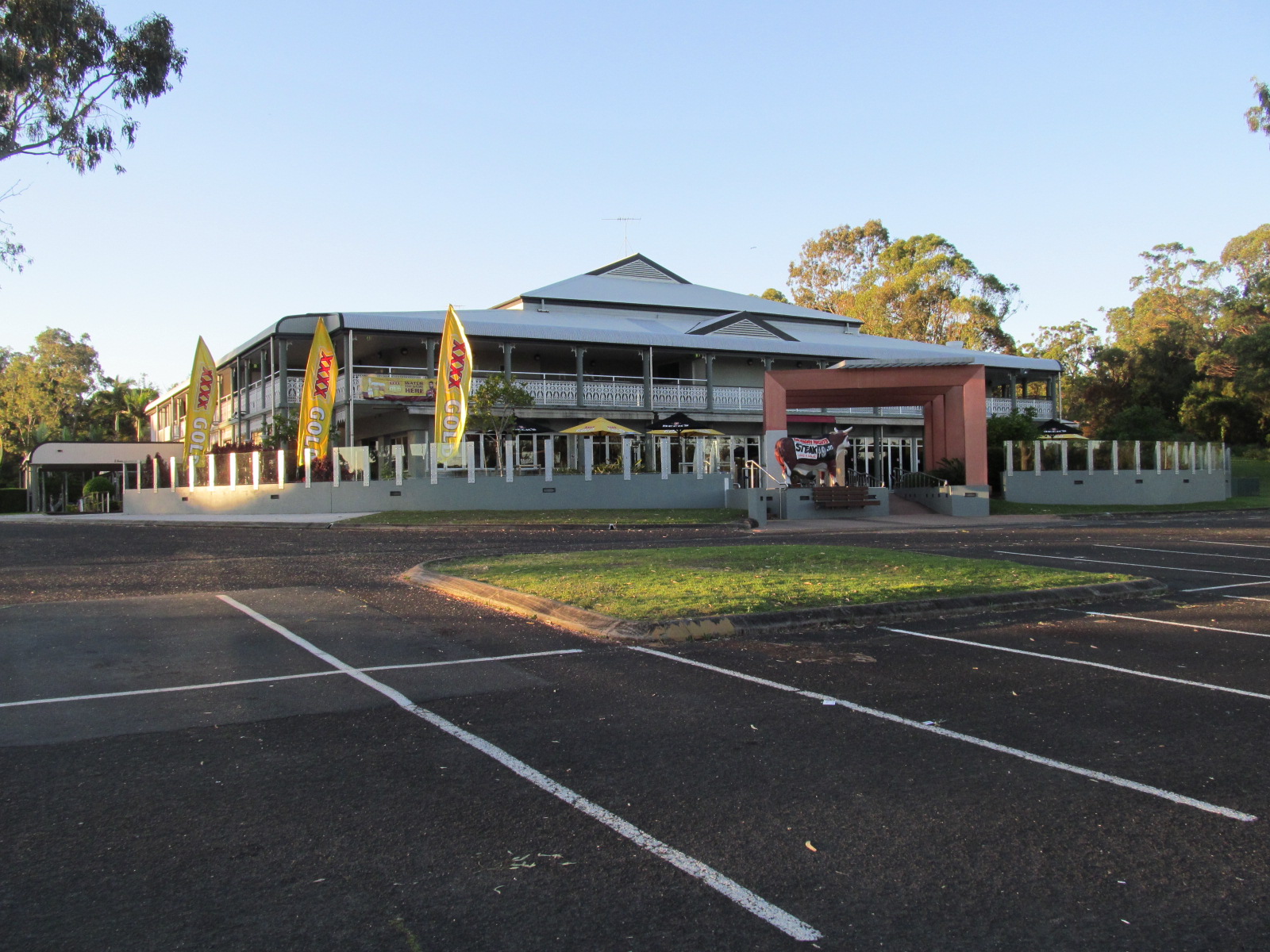 Frequently Asked Questions About Alexandra Hills Removalists
It is best to ask your chosen relocation company if they are licensed and insured for insurance purposes. You should also check if there are any reviews online about their services. Most importantly, get everything in writing to avoid any misunderstandings later on.
Many Alexandra Hills removalist companies offer free or discounted boxes and packing materials to their customers. Some even offer a complete packing and moving service to make your life easier.
You don't need to be present when Alexandra Hills removalists arrive to pack and move your belongings. However, it is always a good idea to be around to answer any questions they may have and to provide them with any information they may need about your belongings.
Alexandra Hills removalists usually take a few hours to complete a typical move. However, the time it takes can vary depending on the size and complexity of the move.
Alexandra Hills removalists usually take a few hours to complete a typical move. However, the time it takes can vary depending on the size and complexity of the move.
Some Alexandra Hills removalist companies offer discounts for seniors, students, and military members. Others offer discounts if you book your move in advance or refer a friend. Be sure to ask about any discounts available when you call to book your move.
Recent Removalist Reviews Near Alexandra Hills
Optimove are by far the best removalists i have ever used!
Optimove are by far the best removalists i have ever used! Tony and Razor were great, quick at getting furniture wrapped and carried away, but still very careful. My whole move took half the time I expected, and their friendliness and service made it that much better. No one likes to move homes, but these guys made it so easy, will definitely use again and highly recommend!
Sheldon Rautenbach
Brisbane
Brisbane Removalists very professional service and great price.
I would highly recommend this company as they were so professional. Wayne was really helpful with the booking, and Rocky and Corey were simply wonderful with the move from Brisbane to the Sunshine Coast – very quick, efficient and careful with our household goods. Best service and great price.
Mini Movers Amazing Job
I have used Mini Movers a few times, but the outstanding effort they did moving my in-laws has to be commended. The did a amazing job and the move was difficult as they had to do a lot of double handling and lots of walking. They powered through the day with no break and everything was moved without drama.
Melkuin Movers Great Service
Great service. Professional and timely and careful with our items. Both Seb and Mo were both fantastic and recently moved our furniture for us. Nothing was too much trouble and even connected items like washing machine for us. Can not recommend them highly enough.
Janelle Ockenfels
Brisbane
Book a mover Many thanks for a job well done.
Highly professional, and friendly movers. I highly recommend Book a mover for fast and reliable service. Many thanks for a job well done.
I recently used them and found the team to be extremely professional though the entire process.
I recently used Brisbane Removals and found the team to be extremely professional though the entire process. The team that moved me on the day arrived on time took great care of my possessions treating it like it was their own. Would definite use them again.
I had the best experience with North Sideremoval Sqld.
I had the best experience with Northside. Firstly, the office was super helpful and friendly. Then we had three fit, hardworking blokes – Rob, Chris and Andy do a difficult house move. My wife and I were so impressed with their work ethic and output. Finally, there were no hidden costs, it was exactly as quoted. Will go with these guys again 100%
Premier Removals Fantastic Job
Superstars! Hats off to Michael, Omar, and Jason they did an absolutely fantastic job with our move, and it was tough (moving out of a 3 story walk up) with very difficult access. Turned up on time, took on the stairs without question, and got us moved out and moved in in 1 day. We have no hesitation in Highly Recommending Michael and Premier Removals to our friends, relatives and colleagues – 5 stars
Giffen Furniture Removals The men doing the move were courteous, quick, and helpful.
I chose Giffen over a number of other removal business I had contacted and dealt with Chris and Jo at all times. I found them quick to respond and always helpful. Stay in touch with them as the move gets closer and ask the questions you need answered so as to be assured that everything is going as planned. They were spot on time to move our goods and delivered them interstate the next day, quicker than I expected. The men doing the move were courteous, quick, and helpful. The price was competitive and I was delighted with the overall service from Giffen. I can't fault Giffen. They are definitely a company you can trust.
Express Furniture Removals Great Experience
Thank you for making this the least stressful move ever! Express Furniture Removals moved us today, yesterday was pre pack. We had over a 140 boxes packed, in a day (so much glassware and kitchen items). Moved in 6 hours (local move). Not a single doorway, paint or bit of furniture dinged at either location. Nothing broken (they helped unpack all fragile items including kitchen, electronics, artwork, etc). Amazing crew. I honestly can not speak more highly of the company and the wonderful people it employs. They truly went above and beyond.
My dealings with River City removals great.
My dealings with River City removals great. Brendan went out of his way for us on numerous occasions. Matt and Dale were fabulous and nothing was a problem on the day. I would definitely use them again.
Faulkner Removals the men demonstrated good team work with uplift and delivery.
My move was done over 2 households, 10 months apart. Due to building holdups, we also needed storage for a short period. Faulkner Removals made everything go smoothly, and the men demonstrated good team work with uplift and delivery. We were very happy.
Roslyn McKean
Fortitude Valley
All Purpose Fantastic Team
We were recommended APT by our neighbours, and have since recommended them to the people moving into our old place. David Fuller from the Gold Coast team was fantastic, professional and the quote was very reasonable. Two lovely blokes turned up spot on 7 am and had our furniture re-homed into storage in two hours. They were so efficient and careful with our furniture and had a sound knowledge of what to pack and in what order. Couldn't recommend highly enough.
Danielle Searle
Hervey Bay
Caloundra Removals We have no connection to these guys – just lucky we found them. Thanks guys!
Adam and team were VERY professional. Having used a number or removal companies over the past few years with some awful experiences I can honestly say they were THE BEST by a long shot! They were super easy to deal with, quick and clear communication, the guys on the ground were very professional and made it easy to collect from our elderly father in Sydney without any inconvenience. They then delivered our furniture to the Sunshine Coast and went over and above to cover with a tarp the outdoor items as we were not available. Surprisingly cost effective too so we will definitely use again for our removal needs. We have no connection to these guys – just lucky we found them. Thanks guys!
Expert Removalists Boys were very co-operative and moved our stuff without damaging anything.
Boys were very co-operative and moved our stuff without damaging anything. Very approachable.