Removalists Dover Heights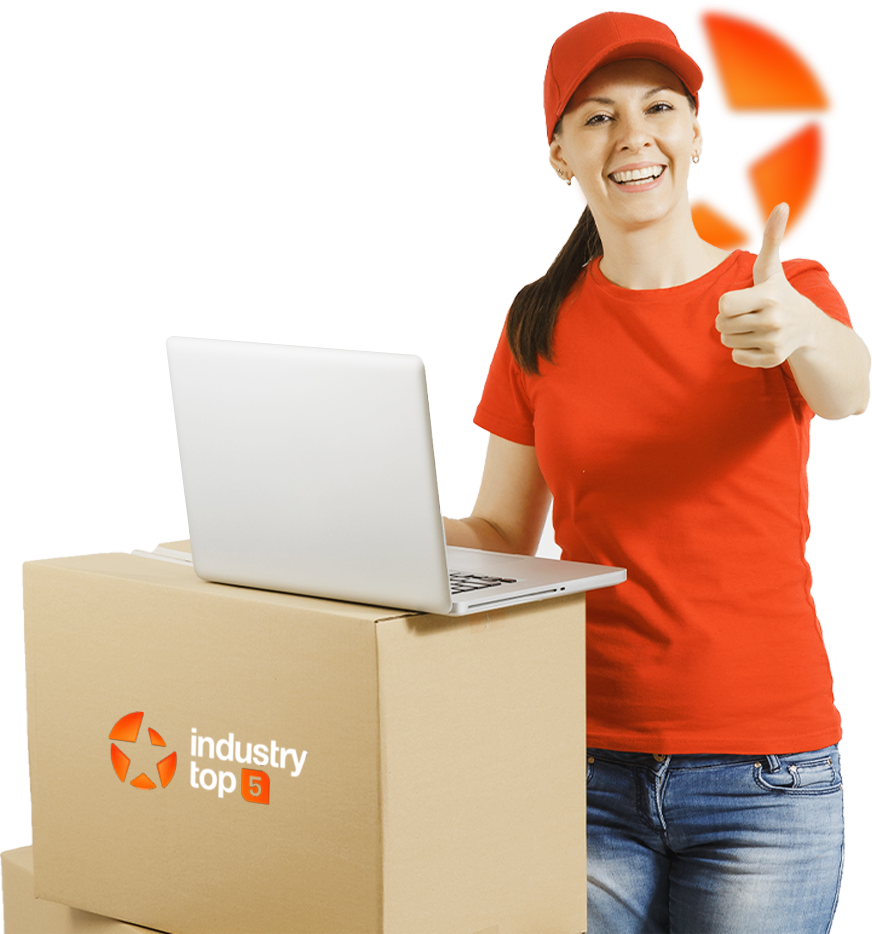 Removals and Storage Professionals in Dover Heights
Do not miss out on this excellent opportunity to hire trusted removalists Dover Heights for your next move. They are experts at handling all aspects of furniture removals and storage, from start to finish, and they can even take care of the packing for you!
Colores Sydney Removals
We are a Logistics company based in Bondi Beach, providing our services all around Sydney, Australia.
Dover Heights NSW 2030 Australia
The Crew Removals
The Crew was created in 2018 and focused on offering a professional and reliable service at excellent prices.
101 O'Brien St, Bondi Beach NSW 2026, Australia, Dover Heights
Bart-Lett's Move
Are you looking for a professional removals enterprise to help you with your office relocation or household removal? Then call Bartletts Move to make it a stress-free day.
23 Sir Joseph Banks St, Botany NSW 2019, Australia, Dover Heights
Pinnacle Removalist
Pinnacle Removalist Services is Sydney's most trusted removalist company offering​Home, Office, Commercial, and Interstate moving options at affordable prices.
6 Bunmarra St., Rosebery NSW 2018, Australia, Dover Heights
Moving On
Moving On® specialises in Retirement and Aged Care Home Relocations.
We offer a beginning to end compassionate and bespoke
range of services that make the process of moving as comfortable and
stress-free as possible.
6 Brassie St, North Bondi NSW 2026, Australia, Dover Heights
MoveState
Moving is the third most stressful life event – after death and divorce. And interstate moves are worse because of their size and cost. It is a huge commitment.
18/17-21 Cecil St, Paddington NSW 2021, Australia, Dover Heights
Removalists Concord
Removalists Concord Are your local houses, apartments, offices, and small deliveries moving business.
Dover Heights NSW 2030 Australia
Removalists St Ives
Removalists St Ives: your local houses, apartments, offices, businesses, and small deliveries moving business.
Dover Heights NSW 2030 Australia
Wolfgangs Movers
Removalists North Sydney Wolfgang's Movers are your expert short distance furniture removalists company. Removalists North Sydney.
58 Sutherland St, Cremorne NSW 2090, Australia, Dover Heights
VW Removals
VW Removals Pty Ltd is a family run business that commits itself to every move. Each staff member is friendly, efficient and has years of experience to enable the move to be as stress-free as possible.
Dover Heights NSW 2030 Australia
Bay Removals
We guarantee our service will be second to none, and we welcome the opportunity to be of assistance on your big day.
53 Shelley Rd, Moruya NSW 2537, Australia, Dover Heights
O'Grady's Transport & Removals
Removalist Lismore. Storage Ballina. Transport Northern Rivers. Fast online quotes. Transit insurance. Family-owned business. Established in 1999.
6 Waverley Pl, Ballina NSW 2478, Australia, Dover Heights
Why Choose
Industry Top 5 ?
Industry Top 5 is the leading provider of removalist services in the Dover Heights area and surrounding suburbs. We will connect you with experienced and skilled movers in Dover Heights NSW who are committed to offering customers fantastic service and stress-free moves in North Bondi.
Hire Vetted Professionals
We deal with many skilled and professional removalists Dover Heights. The best removalists are also dedicated to giving our customers the most satisfactory and stress-free service in Sydney NSW. This implies that you can feel confident that your things will be handled responsibly by the removalists Dover Heights you have booked when moving interstate or moving house in Dover Heights or anywhere in Sydney NSW.
Insured and Licensed
Only fully insured and licensed removalists to work with us, so you can rest easy knowing that your valuables are safe. Having ample insurance will also give you peace of mind if something goes wrong.
Affordable Prices
We understand that moving can be expensive, so we offer competitive rates from partner removalists Dover Heights. If you're not happy with the first removalist, Industry Top 5 can help you find another one in Dover Heights NSW that works within your budget.
Get a Free Quote
Simply call a Dover Heights removalist for a free quote if you're ready to start. Professional Dover Heights NSW movers will also answer any questions you have about furniture removal, unpacking services, removal services and anything concerning the entire process of hiring a moving company.
Read Honest Feedback
To discover the best removalists Dover Heights for your furniture removal needs, read past reviews. Before making a decision on a moving company in Dover Heights NSW, compare at least two furniture removal providers. This will help you find the right removalists Dover Heights at an affordable price.
Furniture Removals Dover Heights, NSW for the Best Service
The best Dover Heights removalists offer a wide range of services to make your move easy and stress-free. They can help with packing, unpacking, loading and unloading, and transportation. Removalists in Dover Heights will also provide you with a free quote so that you can compare prices and find cheap removalists in the Eastern Suburbs.
When looking for the best Dover Heights removalist, choosing an experienced and reliable one is essential. The best removalists will have a good reputation and will be able to offer you a range of services to suit your needs. They should also be able to provide you with a free quote so that you can compare prices.
It is also essential to choose a removalist that is insured and bonded, and this will protect you if something goes wrong during the move. The best removalists will also be able to provide you with a guarantee to be sure that they will be able to complete the activity on time and without any problems.
They also provide the following services:
House Removalists
Unquestionably, many people choose to hire removalists to transport their belongings from one residence or apartment to another. If you relocate to a single location, they can care for all of your packing and unpacking needs. If you have many properties that need to be moved, they may come in and pack everything up for you to transport later on your own.
Office Removals
Commercial or office buildings can be a tight squeeze when relocating. You will want to ensure that you have the best possible team to handle your belongings so that everything arrives at its new destination without incident. It would help if you looked for removalists who have experience handling commercial or office moves to be confident that your things will be in good hands.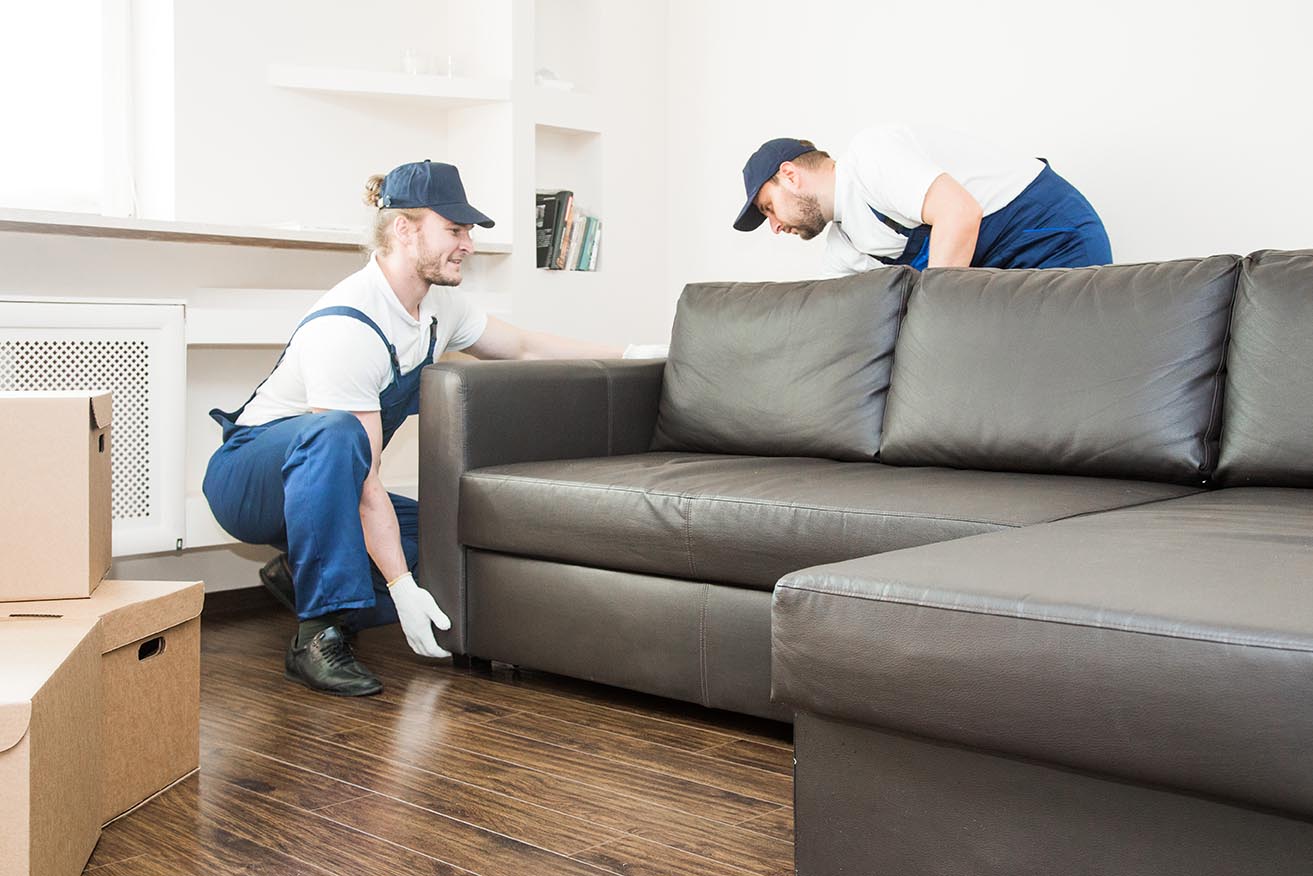 Packing Services
One of the most important aspects of any move is ensuring that your belongings are adequately packed. The best removalists will have a variety of packing materials and supplies available so that you can choose what is suitable for your things. It would be best if you also looked for removalists who offer various packing services to ensure that they can pack everything up correctly.
Removals Storage
If you need to store some of your things for a short period, the best removalists will be able to provide you with storage services. They can help you find a place to store your stuff to avoid worrying about them while moving. It might be a good idea to seek removalists that provide a lot of storage choices to ensure that you'll have somewhere to store the most convenient items for you.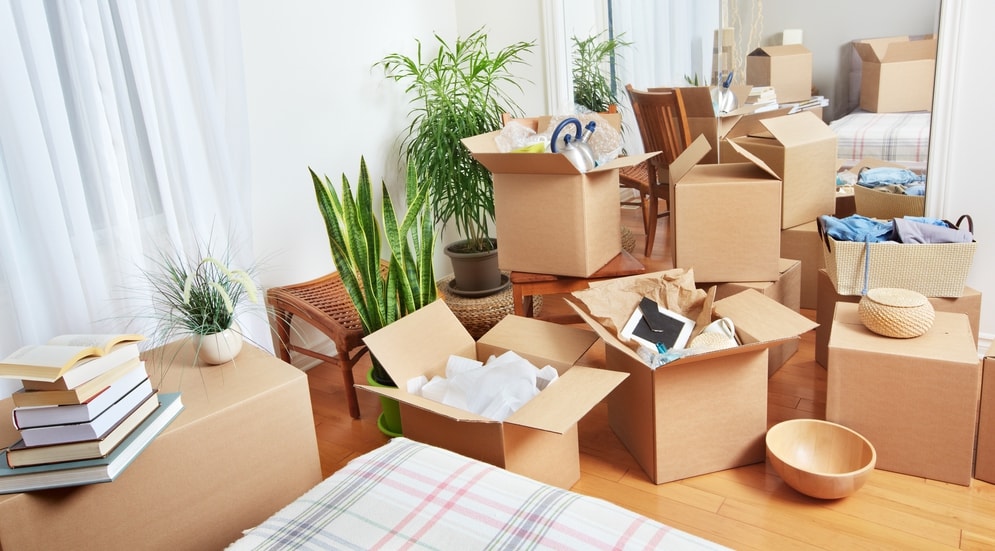 Piano Removals
Moving pianos is one of the most challenging tasks, and they are heavy and sometimes fragile. If you need to relocate a piano, you should look for removalists with experience in piano moving to ensure that the work will be done correctly. Look for movers who offer a variety of piano removal options so that you can confidently choose the solution that best meets your demands.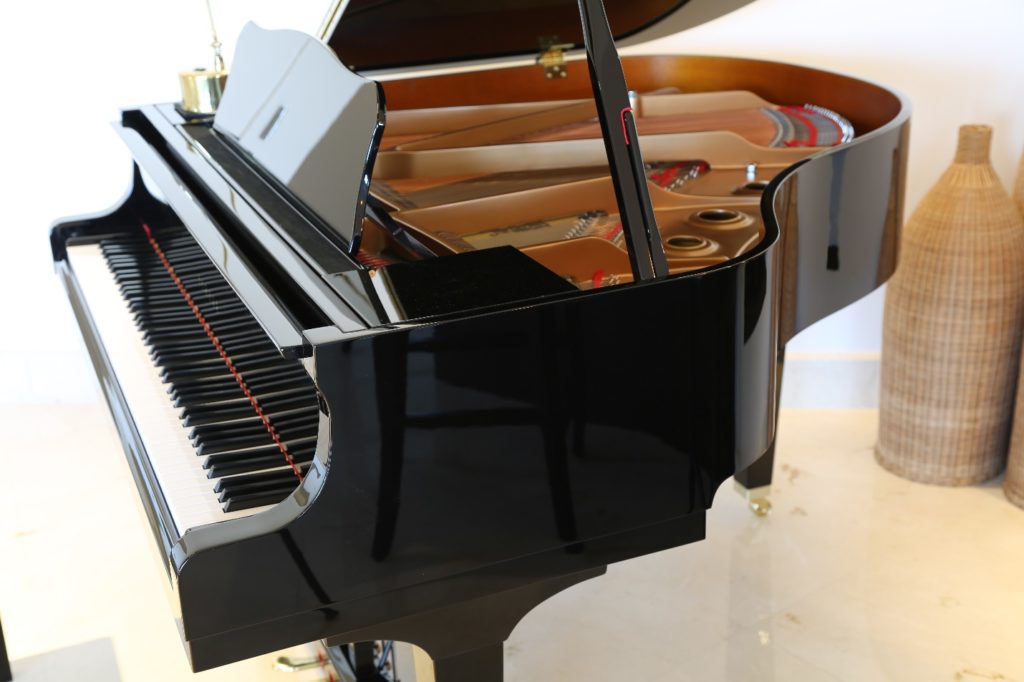 About Dover Heights
Dover Heights is an eastern, coastal neighbourhood of Sydney, New South Wales, located in the city of Sydney. It is situated nine kilometres east of Sydney's central business district and is administered by Waverley Council.
Locals refer to Dover Heights informally as "The Heights." The region was first populated in the early 1800s and was mainly used for agriculture. However, as the city of Sydney expanded in the late 19th century, Dover Heights was gradually transformed into a residential neighbourhood.
There are several parks and reserves in Dover Heights, including Cooper Reserve, Fairfax Reserve, and Dover Heights Park. Dover Heights Public School, Our Lady Queen of Peace Catholic Primary School, and Waverley College are among the schools in the areaștii.
Dover Heights is an excellent location for commuters to Sydney for employment or school. The region is served by several bus lines and is close to several train stations, such as Waverley and Bondi Junction.
Dover Heights may be ideal if you want to live close to the city while still enjoying a laid-back, coastal atmosphere. Dover Heights is a beautiful place to live due to its handy location and variety of attractions.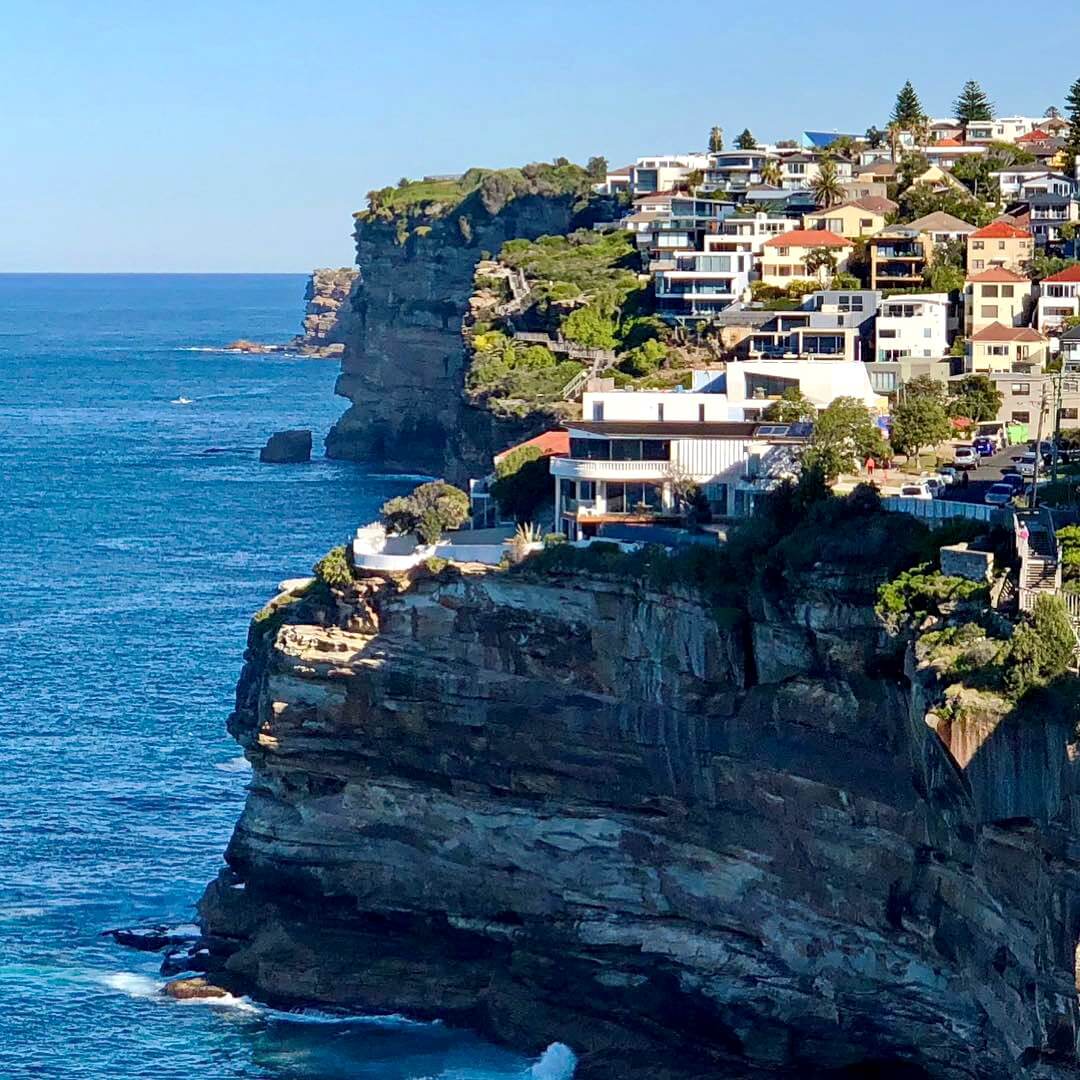 Frequently Asked Questions About Hiring Dover Heights Removalists
It would be best to have a clear path for the removalists to walk through your home. You should also remove any obstacles, such as low-hanging chandeliers, that could get in their way. Finally, make sure to have all of your belongings packed and ready to go.
The time it takes to move your belongings will depend on the size of your home or office and the number of possessions you have. Generally, it takes about two hours for a one-bedroom apartment and four hours for a three-bedroom house. An office can take as long depending on how much equipment and furniture needs to be moved.
If you have pets, it's best to make arrangements for them to stay with a friend or family member during the move. This will keep them out of the way and minimize the stress of the action.
Tipping is not required, but it is a nice gesture to show your appreciation for their services. A general guideline is to tip $20 per mover for a half-day move and $40 per mover for a full-day move.
If you're hiring removalists, you'll need to have a few things prepared before they arrive. First, you'll need to have a clear path for them to walk through your home, and you should also remove any obstacles that could get in their way. Finally, make sure to have all of your belongings packed and ready to go.
Recent Removalist Reviews Near
Best Removalists service I ever had. we request 5 removalist quotes and this moving company was the best.
Best Removalist service I have used. Very friendly and professional. Went above and beyond to make sure my young son and I had the perfect move. Helped set up beds at new house and put furniture in place. Highly recommend them and would definitely use them again.`
YYY Removalist I would like to thank the whole team for their outstanding job.
On behalf of my family and myself I would like to thank the whole team for their outstanding job. Especially, their efficiency and quality of work. You will be so happy with their service and reasonable prices. I highly recommend them to every single person who wants to be stress free.
Safe Removalist Fantastic Team
Fantastic team. There was complications on my side with dates and I had to push back and then have a later session and they were fantastic. When they got here the boys mean business. David and AJ are fantastic and have a good system in place together that makes them moving quick and easy. They offered to hook up our washing machine and lifted our super heavy fridge and glass dining table. Honestly couldn't commend them enough! Great service – reasonable prices – and good communication.
Natalie Schumacher
Dover Heights
Fair & Square Removals Excellent Service
We have used fair and square movers twice now and the experience both times has been excellent. Most recently we had Joe leading the team who would excel in whatever vocation he chose. Polite, well spoken and mannered. Extremely customer focused and you can trust him with your furniture, and in and out of the house. Aside from the smooth move, the pre service and post of dropping and picking up materials is excellent.
Richard Jaffray
Dover Heights
Gold Line Removals All in all great service at good value.
Great work by goldline. Turned up right on time and were swift and careful in packing my apartment into the truck. My sofa was a bit too long for the new apartment but they made quick work of getting it up over the balcony. All in all great service at good value.
Mark Thomson
Dover Heights
Quick & Easy Removalists Sydney A very professional service that I am happy to recommend to others.
After 30 years in the one house it was not easy to pack up and move to another state and capital city. From the first phone call a month ago to the safe delivery of our goods last night, Quick and Easy Removals did a great job. The office team were very helpful and patient with all my questions, while the removalists, Dani and Steve were excellent. A very professional service that I am happy to recommend to others.
Denise Miller
Dover Heights