Removalists Annandale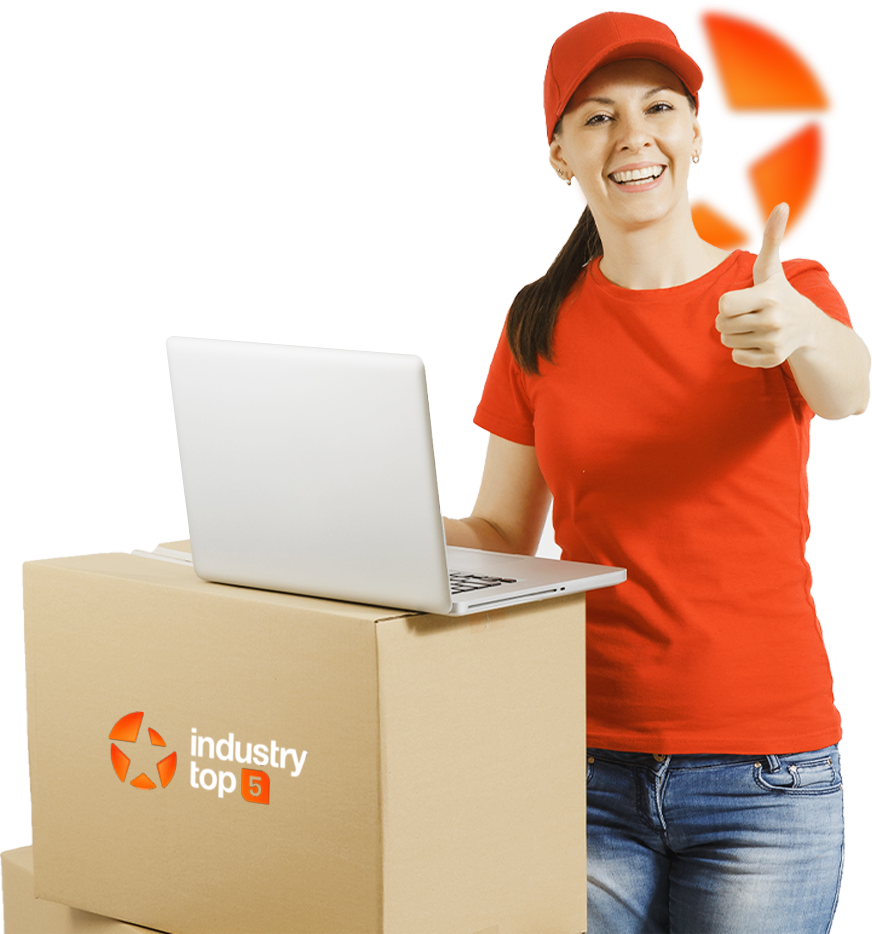 On-Time Furniture Removals and Storage Annandale
Anyone who needs to relocate their home or office should consider professional removals and storage services. They can provide a wide range of benefits, such as experienced and qualified staff, high-quality packing materials, and secure storage facilities. Many reputable companies offer these services, so it is vital to research the best one for your needs.
Meticulous Removals
We specialise in every aspect of moving, whether it's a small or big move, local or long distance, residential or commercial. We are the best removalists in the Annandale area, with affordable rates that will suit your budget.
3/11 Briggs St, Camperdown NSW 2050, Australia, Annandale
Kathmandu Removals
Kathmandu removals is a Nepalese Owned company that offers the transport and moving services all over Australia. We understand that each client needs something specific from our removal services, so we offer a completely tailored solution at incredible prices.
1-5 Hilts Rd, Strathfield NSW 2135, Australia, Annandale
NSW TONY Removalist
Relocation doesn't have to be stressful. We aim to make moving as easy as possible. We do this by assisting you with packing, storing, and providing experienced removalists. We are best removalists in Annandale area.
5/53 Bourke Rd, Alexandria NSW 2015, Australia, Annandale
Coleman Carriers
Coleman Carriers have proven to be reliable, honest, knowledgeable & conscientious removalists.
2 Williams Parade, Dulwich Hill NSW 2203, Australia, Annandale
Officemovers
You have been servicing Sydney and the whole of New South Wales since 1995. Safe, smooth transition for your business to your new office, including your IT requirements, roll out of new equipment, and server relocation.
5-15 Dunning Ave, Rosebery NSW 2018, Australia, Annandale
River express
House relocation service within NSW and the Sydney metropolitan area, and from NSW to other states within Australia.
12/566 Gardeners Rd, Alexandria NSW 2015, Australia, Annandale
FM Olde Piano Removals
F.M. Olde Piano removals have built up an outstanding reputation for over 60 years by providing an exceptional piano moving service at a competitive price.
Annandale, NSW 2038 Australia
Step Up Removals
Step up Removals is a removalist-owned business created due to the market demand for the exceptional workforce on removals strategy.
74 Edinburgh Rd, Marrickville NSW 2204, Australia, Annandale
YYY Removalist
Safe, affordable and reliable! These are the features which makes us the best removalists in Sydney. We take pride in having thousands of happy customers because of our high quality services and efficient staff.
Sydney, NSW, Australia
Safe Removalist
Our company's goal is to make you comfortable by placing your price range, needs, and desires above all other considerations. That is why swe will work around your budget and time frame to grant you a customer service experience you will not soon forget. Secondly, our moving service comes with all the tools you need to relocate.
Sydney, NSW 2000
Fair & Square Removals
Moving house or offices can be an overwhelming experience – so much to do and organise and often with very little time. We work in partnership with one of the most highly respected packing organisations in the industry and their proven track record and positive reviews are only the beginning.
Sydney NSW 2000
City Removalist
Founded by Director Sandro Saka over 25 years ago, we are an enthusiastic family business that offers multiple removalist services around the entire Sydney metropolitan area and beyond. Originally established as a premium Sydney removalist service that could be relied on by householders and businesses, we have now grown to a fleet of more than 20 trucks and over 45 experienced staff.
North Sydney NSW 2060
Why Choose
Industry Top 5 ?
Industry Top 5 can help you find the best removalists and storage services in Annandale NSW. We have a team of experts who have years of experience in the industry and know what to look for in a reputable company. We only work with the most reputable companies, so you can be sure that you are getting the best possible service.
Hire the Best Professionals
When you hire professional removalists, you can ensure that your belongings will be packed securely and transported safely to your new home or office. They will also unpack your belongings and set them up in your new space, so you don't have to worry about doing it yourself. Get More Information
Affordable Services
Many people think that professional removalists and storage services are expensive, but this is not always the case. Many affordable companies offer high-quality services, and it is essential to compare prices and services before you decide.
Get the Best Services
If you are looking for the best removalists and storage services in Annandale, contact Industry Top 5 today. We can help you find the right company for your needs and budget, and they will also provide you with a free quote to compare prices and services.
Hire Local Experts
When moving to a new area, it is always best to hire local experts. They will be familiar with the site and will be able to provide you with the best possible service. You can also be sure that they are familiar with the local laws and regulations, so you don't have to worry about anything.
Read Honest Customer Feedback
When choosing a company to hire, it is important to read customer feedback. This will give you an idea of the quality of the services and the level of customer service you can expect. Industry Top 5 only works with companies with positive feedback from their customers, and this will help you decide which company to hire for your move.
Benefits of Hiring a Professional Removalist in Annandale
Do you plan to relocate soon? If you do, you might be thinking about handling the move independently. Although this is an option, it is not the best one. The better option would be to hire a professional removalist Annandale.
Many benefits come with hiring a professional removalist. One of the most important benefits is that they have the experience and expertise to handle your move correctly. They know how to pack and unpack your belongings carefully and efficiently. They also have the right equipment to transport your belongings safely to your new home.
Another benefit of hiring professional removalists is that they can help you save time and money. They can handle the entire relocation process quickly and efficiently. This means that you won't have to spend days or even weeks packing and unpacking your belongings. You also won't have to worry about renting a truck or van to transport your belongings.
Professional removalists can also help you avoid stress and hassle. They can take care of everything for you to focus on other things. This includes dealing with the paperwork and further details of the relocation process.
Overall, hiring professional removalists in Annandale is a great idea if you want to make your relocation as smooth and stress-free as possible. They can help you save time, money, and hassle. So, if you're planning to relocate soon, be sure to hire the services of a reputable and experienced removalist in Annandale.
Here are some of the services they provide: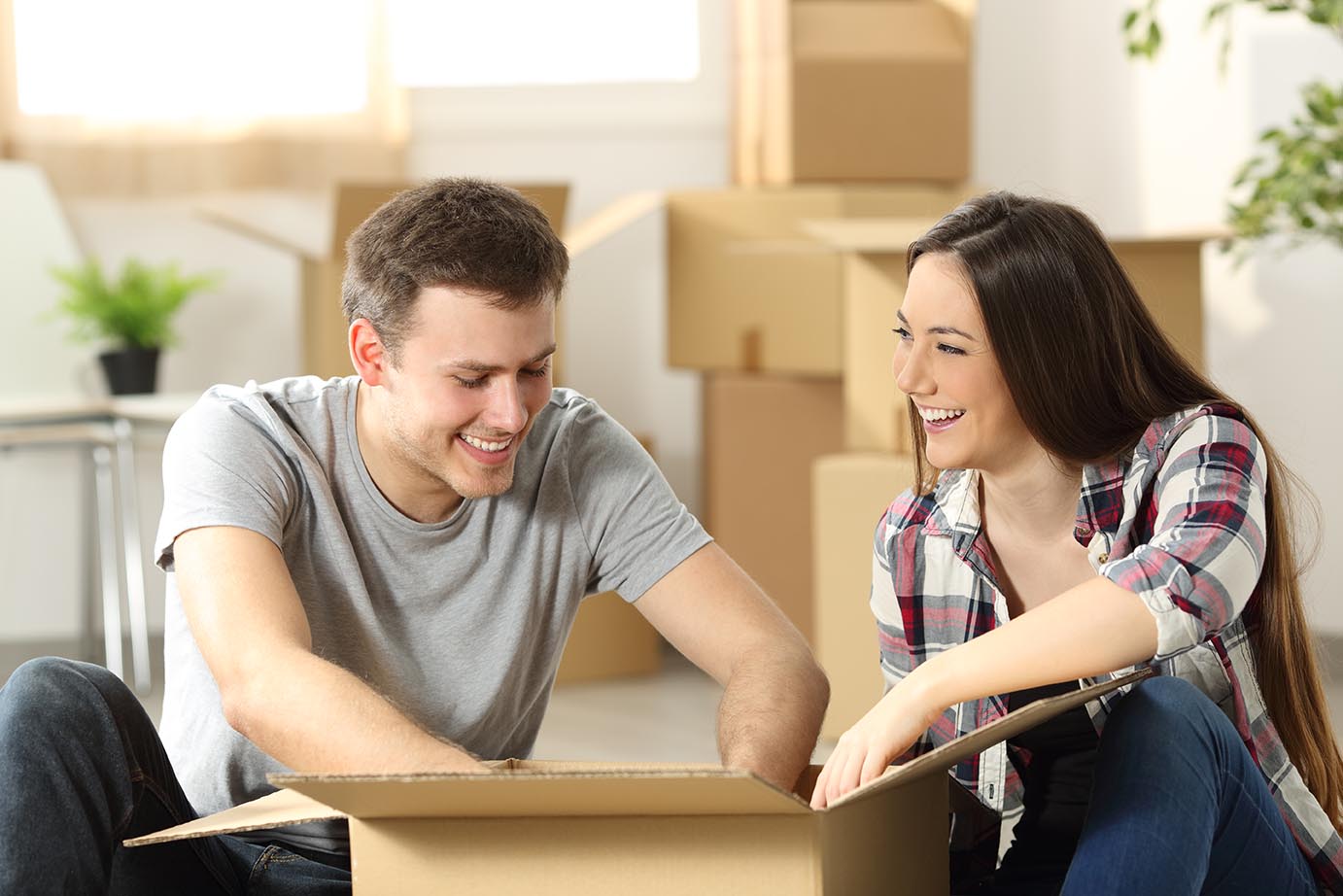 House Removals 
This service is designed for customers who need to rapidly relocate their homes and contents. Movers can move anything from a studio apartment to the most prominent family houses, so there is guaranteed to be something for everyone on their list of available services.
Office Removals
The use of removalist businesses is recommended if you're transferring your office. All of your information technology equipment and office furniture may be transported with relative ease because these businesses have all the necessary supplies to ensure a smooth transition. They will also ensure that your firm remains operational during the process!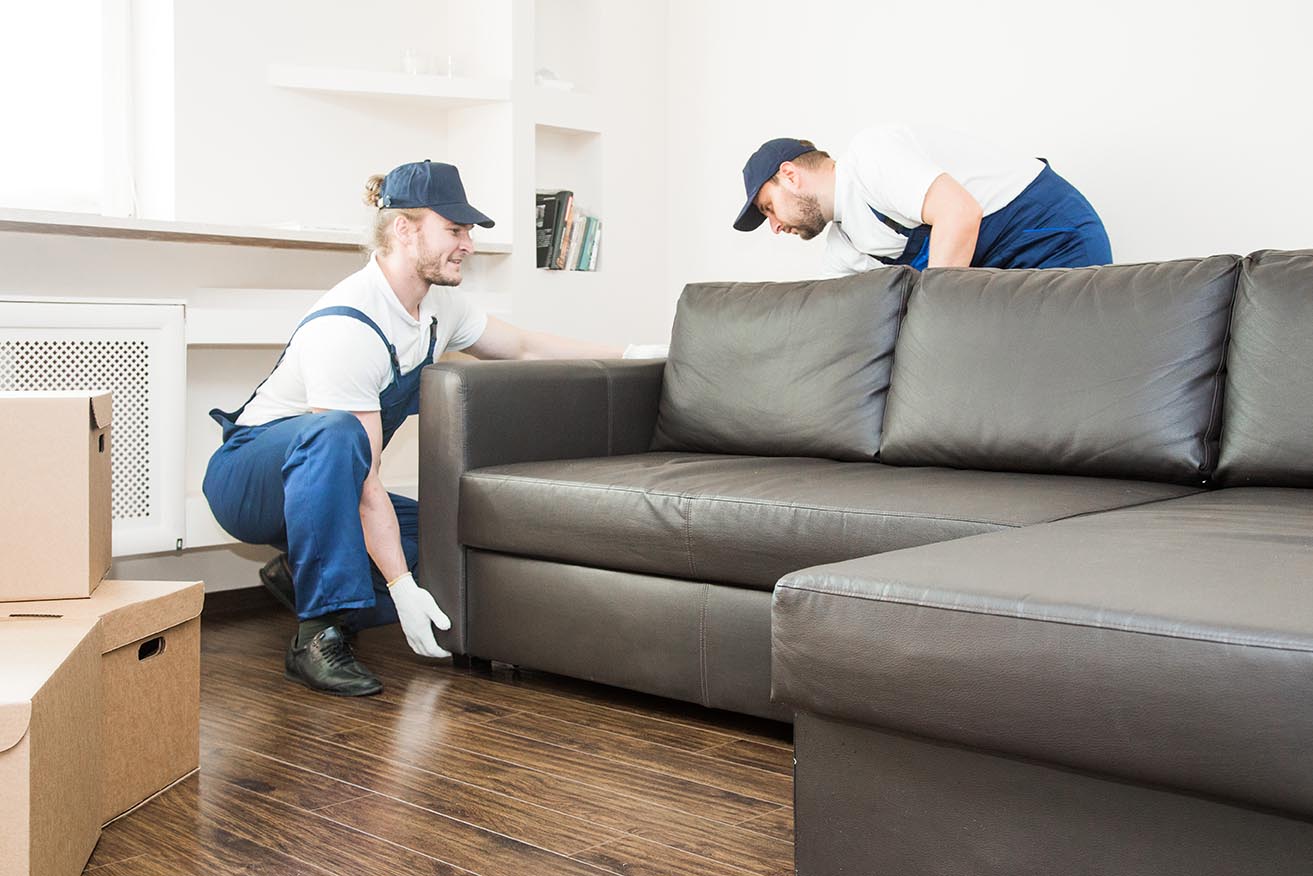 Piano and Organ Moving Company
This is a specialist service for moving pianos and organs, which might be challenging to transport independently. The removalist is equipped with the necessary tools and skills to ensure that your piano or organ arrives at its new location in good condition and without any damage.
Furniture Removalists
Furniture removalists can carry any furniture to your new location, including sofas and armchairs, beds, and tables. You won't have to spend the time and effort disassembling and reassembling significant pieces of furniture at your new home because they will do it for you, saving you time and effort.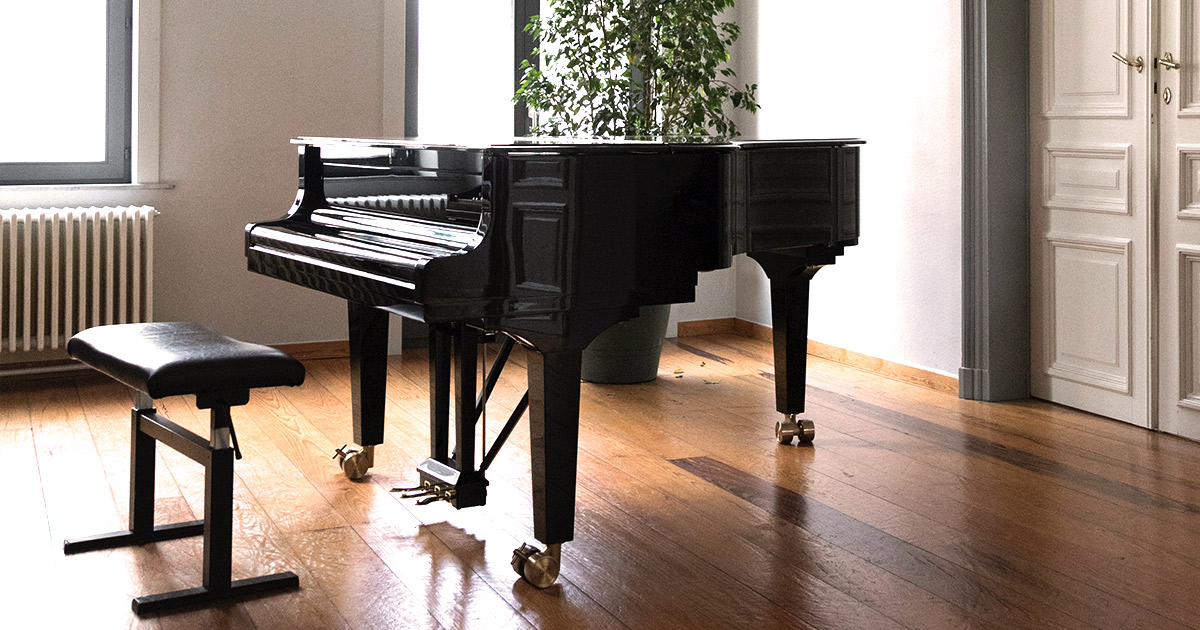 Packing and Unpacking Service
This is one of the most popular services that removalists offer because it can save you time and effort. They will come to your home and carefully pack all of your belongings into boxes, which they will then transport to your new home. Once there, they will unpack everything for you and place it where you want it.
Interstate Removals
People who are relocating to a new state or even country will find this service invaluable. It will be the removalist's responsibility to handle all of the essential documentation and procedures so that you can concentrate on moving into your new residence. They will also carry all of your goods for you, so you won't have to worry about doing it on your own time.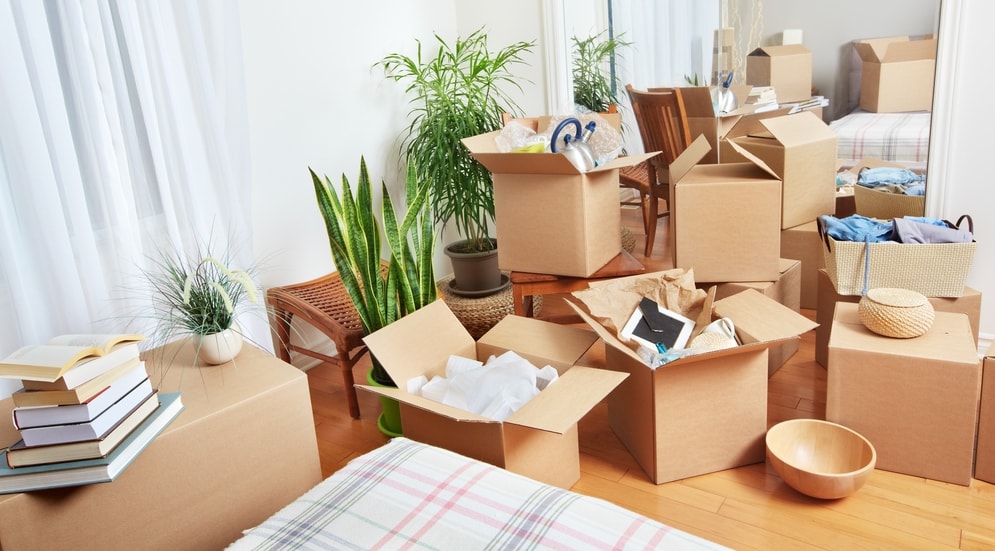 About Annandale
Located in the Inner West of the city of Sydney in the Australian state of New South Wales, Annandale is a suburb of the same name that was established in the early 1900s. Annandale is a Sydney neighbourhood roughly 5 kilometres west of the city's central business area and falls under the jurisdiction of the Council. It is home to a population of approximately 20,000.
Annandale was initially part of the 5,000-acre (20 km2) Camperdown Estate, subdivided in 1898. The area that would become Annandale was auctioned off in 1901 as residential allotments. The suburb's name is derived from a town of the same name located in Scotland.
Annandale is a relatively small suburb, and its residential streets are lined with a mix of Federation-style and Victorian-style houses. The suburb also has some parks and reserves, including Johnston's Creek Linear Park, Whichamalong Reserve, and Annandale North Public School grounds. Annandale is also home to several heritage-listed buildings, including the Annandale Town Hall and the Annandale Congregational Church.
Several bus routes service Annandale, and its closest train station is Stanmore railway station, which is located on the Inner West & Leppington Line. The nearest airport is Kingsford Smith International Airport, located approximately 10 kilometres to the east of Annandale.
If you are planning on moving to Annandale or are already a resident, you may consider using the services of a removalist company.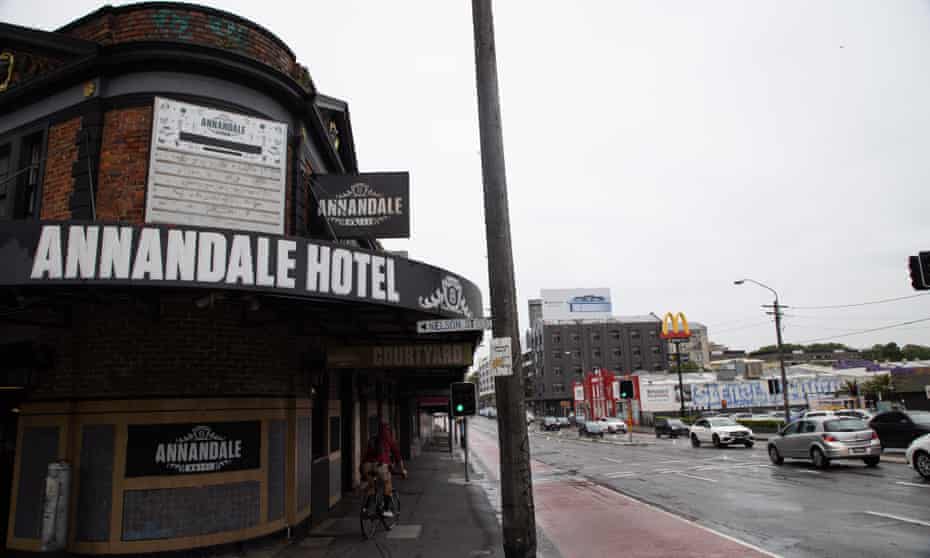 Frequently Asked Questions About Annandale Removalists
Depending on their size and weight, your things will be shipped by removalists in Annandale in two methods. The first option is by truck, and the second option is by van. Vans are used when transporting smaller items, while trucks are employed by Sydney removalists when transporting more oversized products while moving house.
Because removalists in Annandale have their insurance policies, it is better to speak with an Annandale removalist directly to learn more about what is covered under a complete removals service. Both interstate removalists and commercial removals offer fantastic service in Annandale and surrounding suburbs.
Yes, most professional furniture removalist services provide stress-free packing services—a popular professional furniture removalists service since this can save you both time and work while moving house.
Depending on their policies, some Annandale removalists may charge an additional fee for fuel, tolls, or other services. The best course of action is to inquire about additional fees from the furniture removal providers you're considering so that you can plan for them appropriately and make your move stress-free.
No, there is no minimum amount of time to spend on it. You can hire the services of a removalists Annandale for as little or as much time as you require, depending on your furniture removals needs.
Recent Removalist Reviews Near Annandale
Best Removalists service I ever had. we request 5 removalist quotes and this moving company was the best.
Best Removalist service I have used. Very friendly and professional. Went above and beyond to make sure my young son and I had the perfect move. Helped set up beds at new house and put furniture in place. Highly recommend them and would definitely use them again.5
YYY Removalist I would like to thank the whole team for their outstanding job.
On behalf of my family and myself I would like to thank the whole team for their outstanding job. Especially, their efficiency and quality of work. You will be so happy with their service and reasonable prices. I highly recommend them to every single person who wants to be stress free.
Safe Removalist Fantastic Team
Fantastic team. There was complications on my side with dates and I had to push back and then have a later session and they were fantastic. When they got here the boys mean business. David and AJ are fantastic and have a good system in place together that makes them moving quick and easy. They offered to hook up our washing machine and lifted our super heavy fridge and glass dining table. Honestly couldn't commend them enough! Great service – reasonable prices – and good communication.
Natalie Schumacher
Empire Hotel, Annandale NSW
Fair & Square Removals Excellent Service
We have used fair and square movers twice now and the experience both times has been excellent. Most recently we had Joe leading the team who would excel in whatever vocation he chose. Polite, well spoken and mannered. Extremely customer focused and you can trust him with your furniture, and in and out of the house. Aside from the smooth move, the pre service and post of dropping and picking up materials is excellent.
Gold Line Removals All in all great service at good value.
Great work by goldline. Turned up right on time and were swift and careful in packing my apartment into the truck. My sofa was a bit too long for the new apartment but they made quick work of getting it up over the balcony. All in all great service at good value.
Mark Thomson
Annandale Hotel
Quick & Easy Removalists Sydney A very professional service that I am happy to recommend to others.
After 30 years in the one house it was not easy to pack up and move to another state and capital city. From the first phone call a month ago to the safe delivery of our goods last night, Quick and Easy Removals did a great job. The office team were very helpful and patient with all my questions, while the removalists, Dani and Steve were excellent. A very professional service that I am happy to recommend to others.
Denise Miller
Sunshine Coast