Skilled Melbourne to Brisbane Interstate Removalists
Relocating might be less stressful if you know where and how to look for the finest interstate removalists. Book your removalists Melbourne to Brisbane now.
Why Choose
Industry Top 5 ?
We have the most regarded interstate removalists working in and around Melbourne.
Review-Based Listings
If you're wary of advertisements and reviews that aren't trustworthy, we're the solution. Our recommendations are based on actual client testimonials and honest feedback submitted by previous customers. You're confident that they're genuine, upfront, and trustworthy.
Save Time and Money
Moving day may be a costly time for errors. You want someone who will be on time, courteous, and competent when it comes to moving your belongings across state lines. We can assist you in comparing their characteristics, specifications, and pricing by helping you reach them.
Customer Service First
Before anything else, we'd want to emphasise that we only include removalists who are customer-focused. They can assist you in your move and guarantee that your moving day is less stressful.
Free Service
We give you all of the information you'll need so that you may spend less time selecting Melbourne's best interstate removalists. Everything is free of charge, and there's no obligation to choose any interstate removalists on our listings.
Who Needs Experienced Interstate Removalists?
People looking for removalists might not be aware that there are different types of removals. The kind they need will depend on the distance, budget, and how much stuff they have to move.
If you only have a small number of items to transport, it is usually more cost-effective to make your arrangements or use a van line company. If you need help with more significant moves over long distances, an experienced interstate removalist can ensure everything gets delivered safely and on time.
People don't realise when moving across state lines that each state has its own rules about what can be transported legally within them – so if you want the job done right, call in a licensed interstate company.
Because we know that some people want to get the job done correctly but are on a limited budget, our removalists offer several different service classifications.
Several types of removalists can help in both interstate and local moves. Here are the most important ones:
Office Movers
This service is perfect for people moving their office to a new location. These interstate removals move all items, including desks, chairs, computers, and large office equipment. The service includes taking down and setting up things usually fixed in position like cubicles, desks or cabinets. This service is best to avoid the hassle of dismantling and assembling these items at your new office.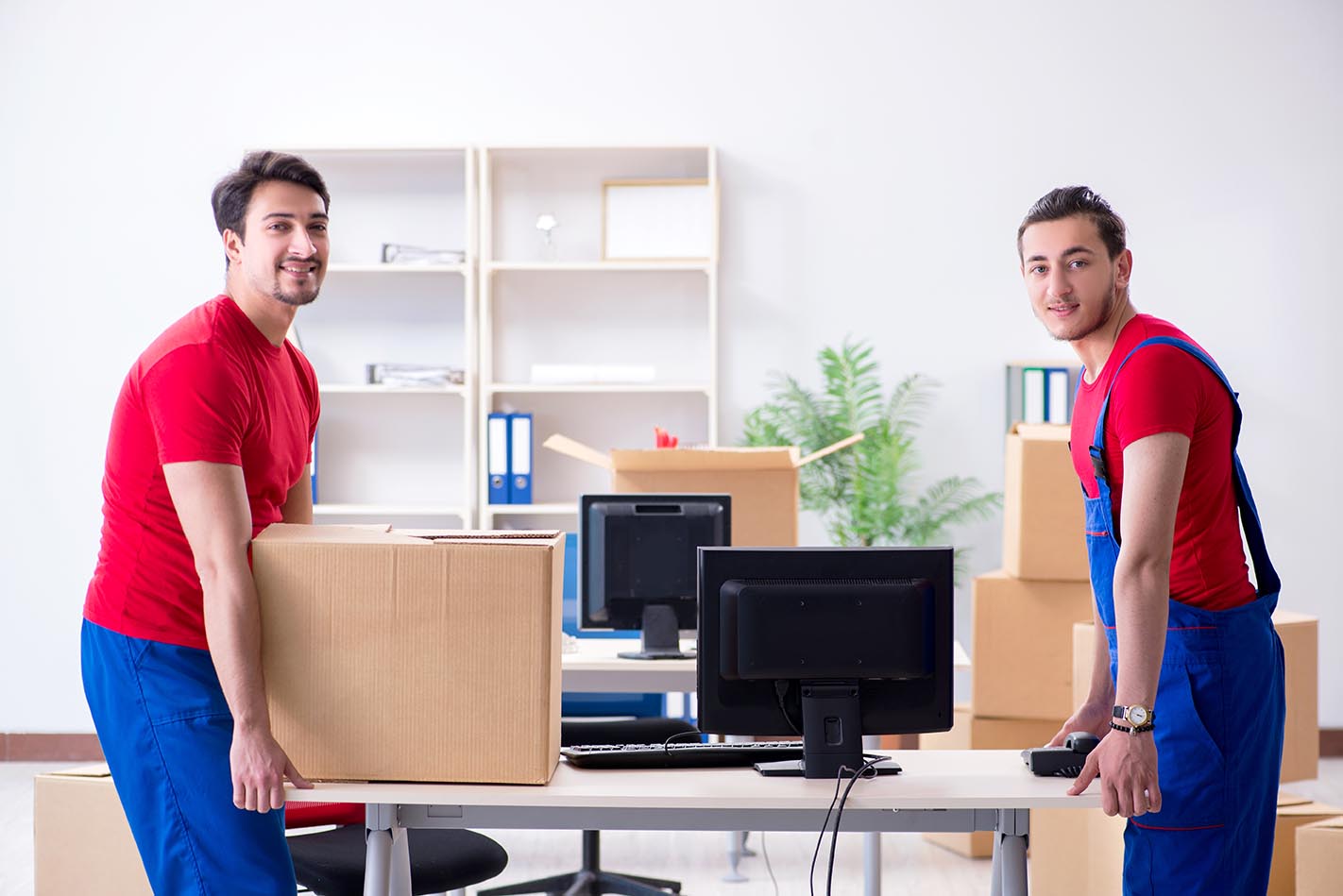 Interstate Removalists
This service is for you if you or your company moves long-distance or across state lines. If your situation requires the services of removalists, then you should choose a company that has the resources to provide you with national coverage. The nice thing about going with a professional interstate moving company is that they have the facilities and equipment to handle large, fragile, and bulky items.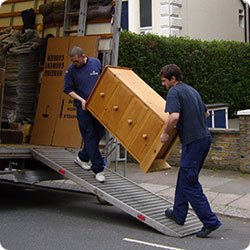 House Removalists
This service is for you if you move to another house in the same area. Moving to a new place can be pretty exciting, but it's also very stressful. You have to choose the home you want to live in, the moving date, the new furniture, and everything else that comes with it. The advantage of this type of removalist is that they will help you every step of the way and make sure your new house is packed up and loaded safely, so you can deal with the more exciting aspects of moving.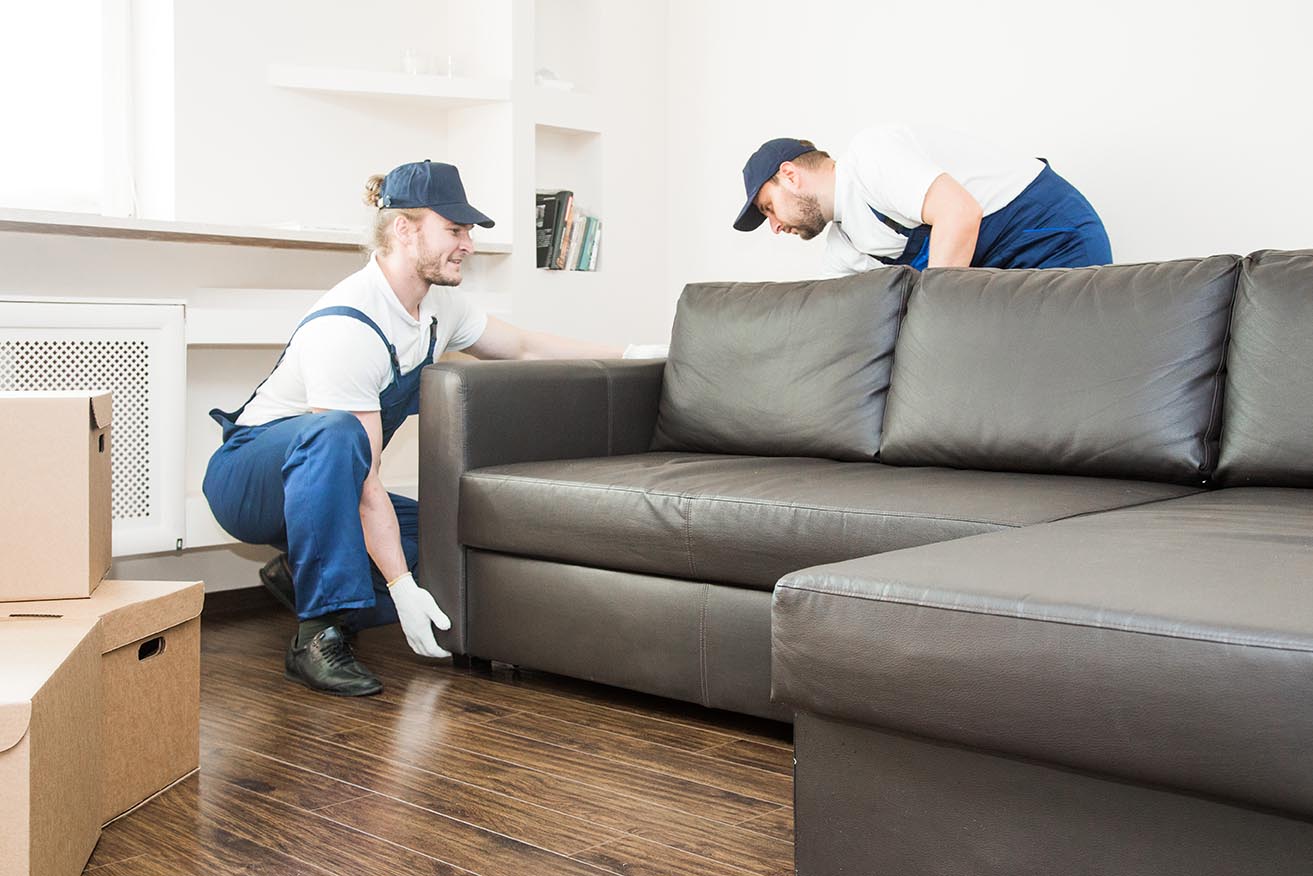 Removals Storage Service
Storage allows you to keep your things safe while you're looking for a new house or if the new one is not ready yet. They can help you pack, move your items to their warehouse, and unpack them again at your new home. This service is for people looking to keep their items safe during relocation.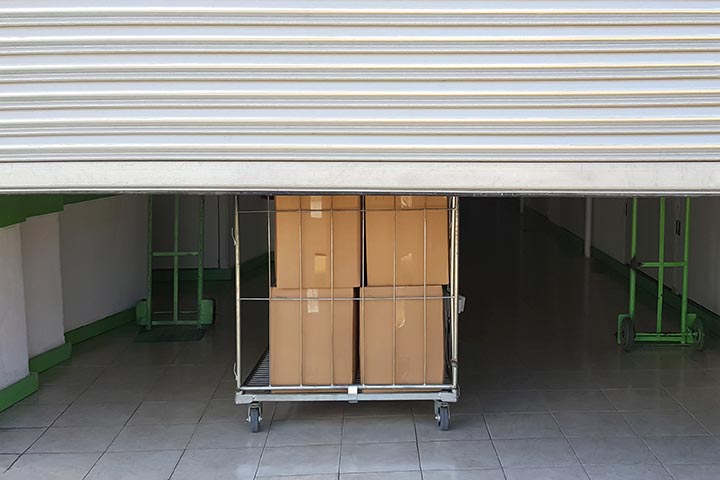 Packing and Unpacking
This service is for people who are new to moving or don't have the time to pack everything. This service means that your interstate removalist will do all the packing for you. They'll take care of everything from bubble wrap to boxes, which is incredibly convenient if you're hiring a storage service at the same time. They will also unpack your items for you when they arrive.
In addition to these services, each interstate removalist is required by law to have a license that proves they are insured and trustworthy. Because of this, you can always protect yourself from possible scams or low-quality services—in the unlikely event that something does go wrong, you won't be liable as long as you hire a moving company that's accountable.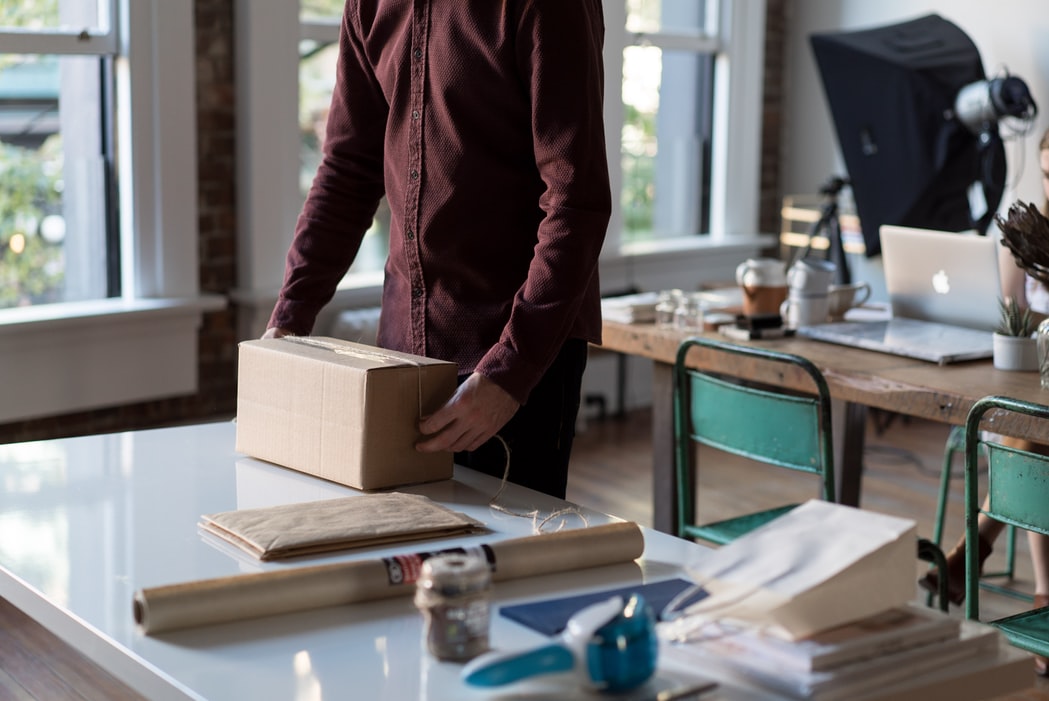 What Attracts People to Brisbane?
People often move to Brisbane for its relaxed and laid-back lifestyle. The city is situated on the Brisbane River and offers plenty of green space and parks, making it one of Australia's most beautiful and liveable. There is also a thriving arts and culture scene, with plenty of music, theatre, and art festivals happening throughout the year. And if you're a sports lover, you'll be happy to know that Brisbane has teams in all of the principal codes.
The weather in Brisbane is also delightful, with warm summers and mild winters. And if you like to travel, you'll find that Brisbane is relatively close to a lot of Australia's major tourist destinations.
When it comes to job opportunities and education in Brisbane, the city has plenty to offer.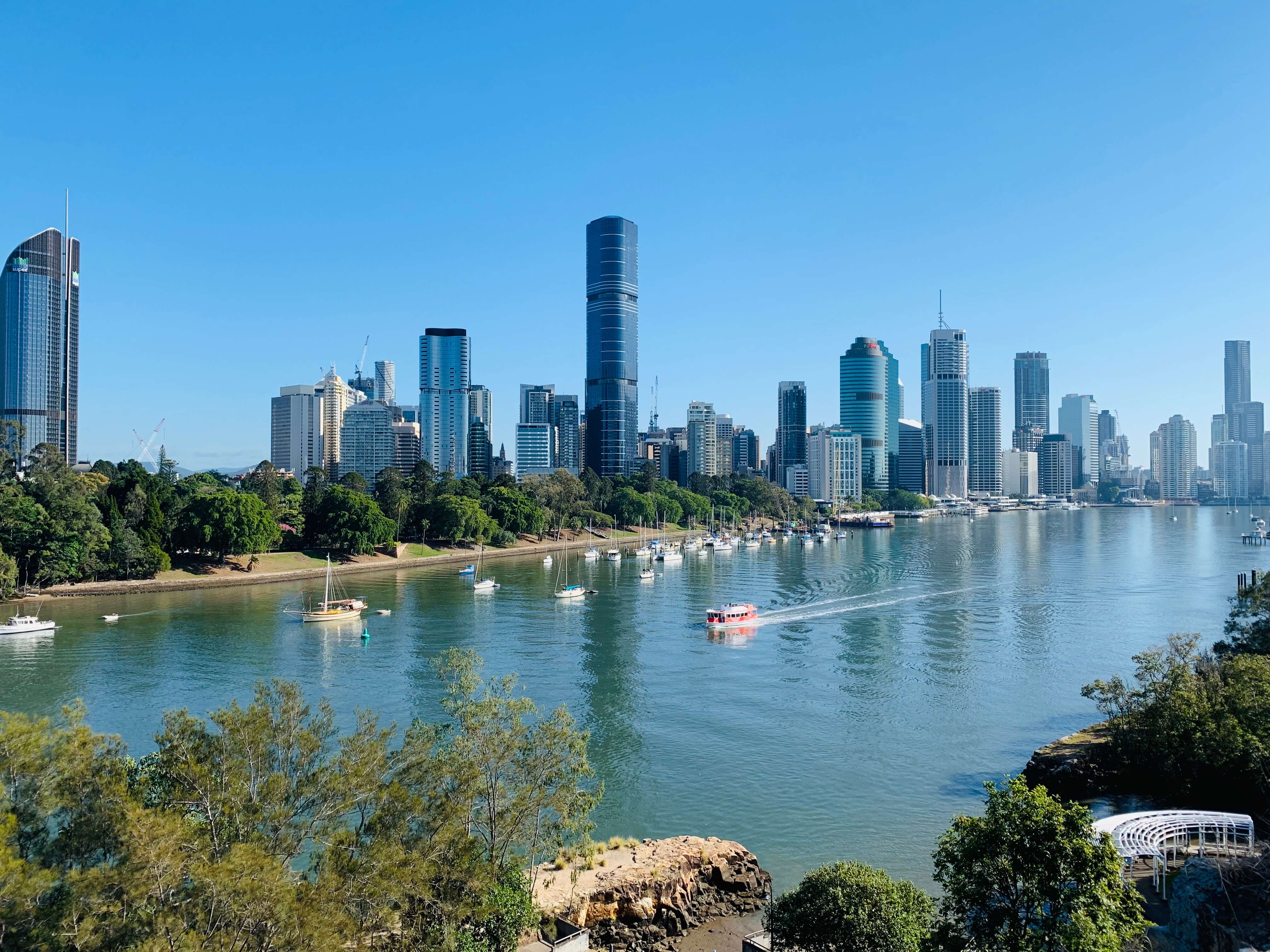 There are three major universities in Brisbane (University of Queensland, Griffith University and the Queensland University of Technology), where you'll find courses covering everything from Arts to Business to Science. And with so many people working in the city's oil and gas industry, there is also a strong demand for engineers and tradespeople throughout Brisbane. In terms of cost of living, Brisbane is one of the most affordable cities in Australia.
The Queensland Government is currently spending $1 billion on infrastructure in downtown Brisbane including the new Queens Wharf casino and entertainment complex at the South Bank Parklands and a new bus and ferry terminal in Stanley Street. Since World War II, the Queen's Wharf project has been the city's most extensive development. It will include 22,000 square metres of gaming space with around 300 gaming tables and 1,500 poker machines.
It includes a five-star hotel with 188 rooms and suites, 200 luxury apartments, new retail facilities and multi-storey car parking.
Frequently Asked Questions About Interstate Removalists
The process of moving interstate usually involves hiring a removalist company to pack and transport your belongings. You will need to give the company a detailed list of what you need to be transported, and they will pack everything up and load it into a truck for you. When you reach your destination, they will unload your belongings and put them in your new home.
The cost of interstate removal varies depending on the size and weight of your belongings, as well as the distance between your old and new homes. Generally, though, you can expect to pay around $1-2 per kg for interstate transport.
While you might be tempted to save some money by packing your belongings up yourself, it is usually more expensive in the long run. Furniture often gets damaged during transport, and packing can take several days to complete. By hiring a professional removals company, you will have your things moved for a flat rate, and they will even take care of the packing process.
The best places to get quotes from removalist companies are over the phone or online. You can determine which company offers you the cheapest service by getting multiple quotes. And while some moving companies might offer a low selection to get your business, you should always check the fine print and read reviews from previous customers.
A bonded mover is a removalist who holds a current licence from the Australian Government's Office of Fair Trading (OFT). This means that they have been vetted by the government and can work legally in Australia.
You will need to make sure the removal company you choose is insured. This means they should hold public liability insurance that covers any injuries or damages during transport. You also need to check if your belongings are covered by the moving company's insurance plan, as law usually requires this.
Recent Removalist Reviews Near Melbourne To Brisbane
Jake Removalists Melbourne Fast, friendly, efficient and on time.
Fantastic company to deal with. Took great care with all our furniture during the move. I had difficult stairs to navigate with heavy furniture without damaging anything. They provided quality service.
Dawson Moving & Storage This company goes above and beyond and I highly recommend!!
Tom from Dawson's removal and Storage went above and beyond expectations during my move and I can't thank him enough. Due to time constraints with myself being able to meet them on site to pack my belongings he was able to sort everything out in a professional and enthusiastic manner making everying go smoothly.This company goes above and beyond and I highly recommend!!
Melbourne City Movers Very well done:My job had two guys and they both were perfect. Very fast service and professional!
Very well done:My job had two guys and they both were perfect. Very fast service and professional! They showed up on time.They moved everything skillfully from start to finish. Inder and his colleague were very polite and just too incredible. Would definitely recommend them to anyone looking for professional movers.
Quick Pick Movers Great Service
Adam was wonderful to organise our move with, especially as we nearly had to change plans last minute. Blaze and Aaron were a little late arriving but thoroughly made up for it with hard work, friendliness and great service, all for a great price. Both of them were very careful with our things and even were happy to humour our little toddler, who was very interested in the whole process, which we found very sweet and kind of them.
Grace Removals Melbourne Good business. I highly recommend.
Grace was a pleasure to deal with. Super responsive and professional at all times. They were very collaborative and open to negotiating a fair price. Other less reputable furniture removal companies were charging a similar amount and more undone cases but with Grace's reputation and track record it was always safer and more secure going with them. Good business. I highly recommend.
John Ryan Removals Great Experiences
From start to finish the team was excellent, answering the phone after 5pm was something others haven't quite got the hang of. A reasonable price and great service. As a returned customer, I asked for a billiard table to be moved, they clearly explained the limitations and provided alternative specialists who could assist.
Overall – two great experiences!
Knowles Tivendale
Melbourne
Prestige Moving My partner and I have recently moved and decided to utilise Prestige's services.
My partner and I have recently moved and decided to utilise Prestige's services. From the amazing customer service from Cameron to the professional and amazing demeanor of the moving team. My partner and I were incredibly happy with how our possessions were handled. Would happily recommend
Easy Move Services The guys were cheerful and friendly and very professional!
The guys were cheerful and friendly and very professional! They were efficient and hard working. Their comprehensive Melbourne to Brisbane furniture movers are highly trained professionals with a fleet of vehicles.
Move My Stuff Great service from Manraj and Harman, great communication and let me know we'll get in advance the arrival time. They provided a professional solution for our relocation needs.
Great service from Manraj and Harman, excellent communication, and let me know we'll get in advance the time of arrival. They got our new sofa up a tricky stairwell without even touching the walls. Assembled the couch in a fast time and were very tidy. I would recommend this company, and Manraj and Harman 100% great job!
My Mate Movers Rupi and his team did an excellent job while helping me with my move
Rupi and his team did an excellent job while helping me with my move. They were very gentle with my furniture and the move was faster than I expected. The price was also very reasonable and there were no hidden additional charges.