Book Fast Brisbane to Sydney Removalists
Take the guesswork out of hiring a removals company for your interstate move.
Why Choose
Industry Top 5 ?
We want your interstate move from Brisbane to Sydney to be smooth and worry-free. Choose from among our vetted removalists.
Check Out Reviews
Read reviews and feedback from real customers like you. These people have worked with removalists firms themselves and experienced first-hand what it was like. Their comments can significantly influence your decision on who to agreements.
Ask for Free Quotes
Call or email your requirements and get free quotes from interstate moving firms that care for your furniture removal needs. Get at least three quotes so you'll have a good idea of the rates so you can compare and find an affordable removalist company in Brisbane QLD.
Get Expert Advice
We've complied industry-related tips and moving advice from experts. Read them to get an idea of what you should do and avoid when moving.
Enjoy our services for free.
This service is free and accessible to everyone. You can use our site for free to get quotes and compare removalists in your area. We don't charge for our listings.
When To Hire Removalists Brisbane To Sydney?
The people who need the help of interstate removalists are moving from Brisbane to Sydney. This is because they will need to transport their belongings across state lines, and this can be a complicated process if you do not know what you are doing.
You can ensure that your move goes as smoothly as possible by hiring Sydney removalists. This is especially important if you have a lot of belongings to transport, as moving with a hired removalist can make the process easier and more affordable.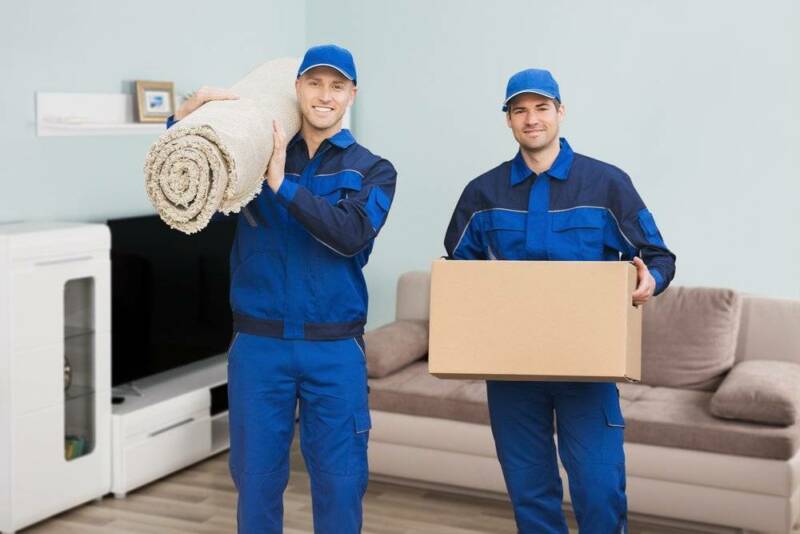 What To Look For In Interstate Removalists Brisbane to Sydney
When looking for professional removalists going to Sydney NSW, be sure to hire a company or individual who has enough trucks and manpower to ship all your items safely. If you hire a company, make sure they have an actual physical address. This will help to ensure that your items are delivered directly to the address you give them after your move.
What About Insurance?
Insurance is another essential factor of interstate removalists. If you are hiring an individual, make sure that they have public liability insurance or some type of coverage if anything happens to your belongings during the move. Be sure that your transportation company has public liability insurance if something goes wrong.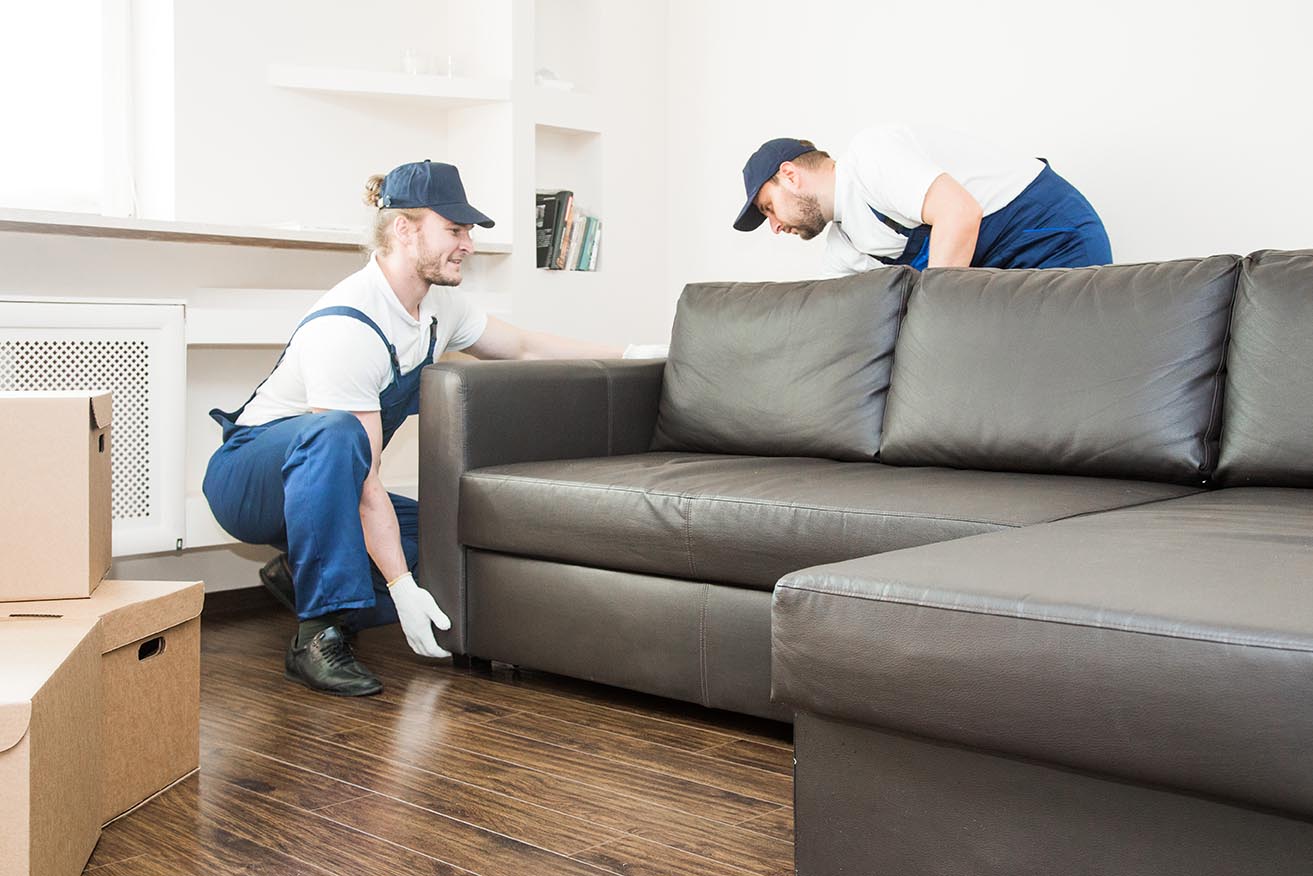 Types of Removals Services
There are a few different removals services that you can choose from when moving house. Here are a few of the most common.
Local Removals
This type of removal service is for those moving within the same city or town. Local removalists will typically have a smaller truck and less manpower, which means that they may not be able to move everything in your home.
Packing Services
If you do not want to pack your belongings, you can hire a packing service to do it for you. The advantage of this service is that the items will be packed and moved to your new home. This can be an expensive option, but it can be worth it if you do not have the time or patience to pack your things.
Assembling Furniture
If you need someone to assemble the furniture in your new home, you can hire a furniture assembler. These services will ensure that the furniture in your new place is put together correctly and according to safety guidelines. They will also transport the assembled items from the old house to the new one for you.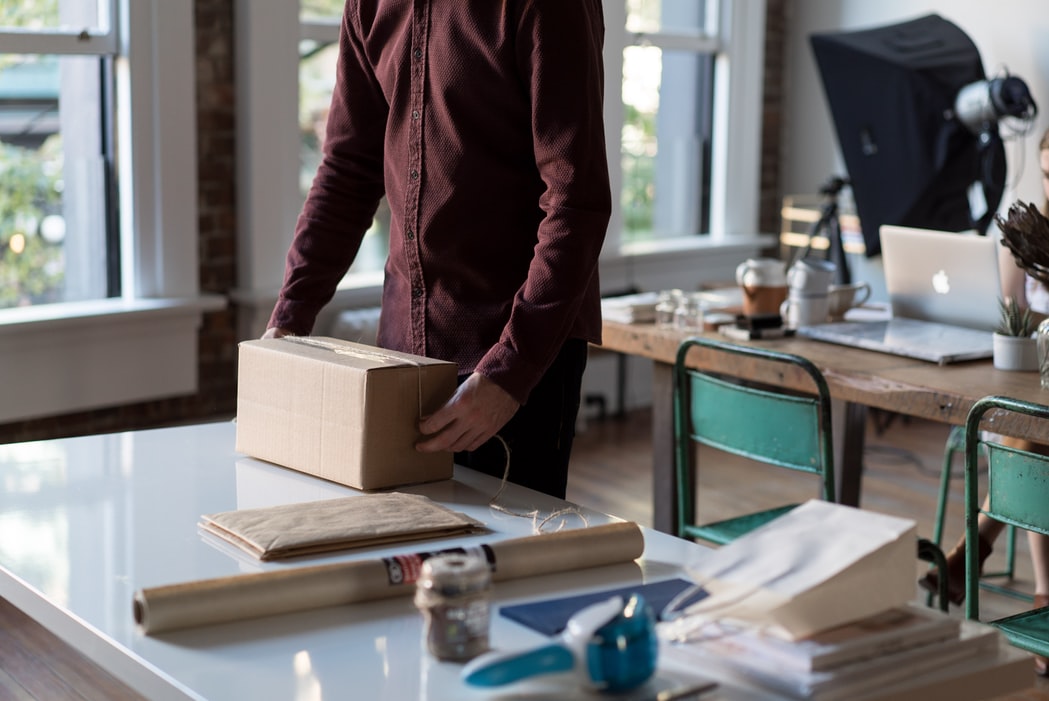 Removals Storage Services
Sometimes people need to store their belongings before moving into their new home. If this is your situation, you may choose to hire a removal storage company. They will pack and store your items for an agreed-upon period.
Interstate removals
This service is for those from Brisbane to Sydney or anywhere else in Australia. These removalists will tend to be larger companies, and they may have several different trucks that can meet your needs. The advantage of hiring professionals is that they will ensure your items arrive at your new home safely.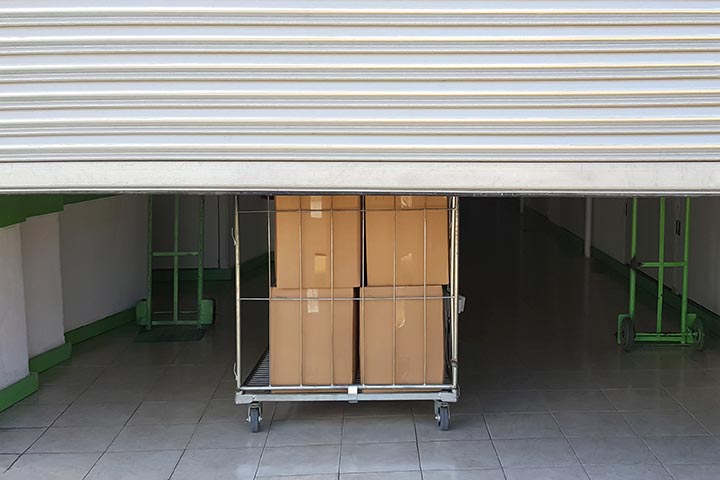 Professional Office Movers
This service is beneficial if you have several delicate items to be moved from your old office or business location, say, Brisbane to Sydney, NSW. Office movers will ensure that all your things are packed and organised in a way that prevents loss, damage, or anything else that might cause complications in the move. You can also sign up for unpacking services to make interstate moving a breeze.
Expert Piano Removalists
This service, which can also be an interstate move from Brisbane to Sydney, takes particular skill and experience, so you should only hire someone who knows exactly how to safely transport your piano. They will ensure that the item is adequately protected throughout the move, and they can even offer insurance if something goes wrong during transportation.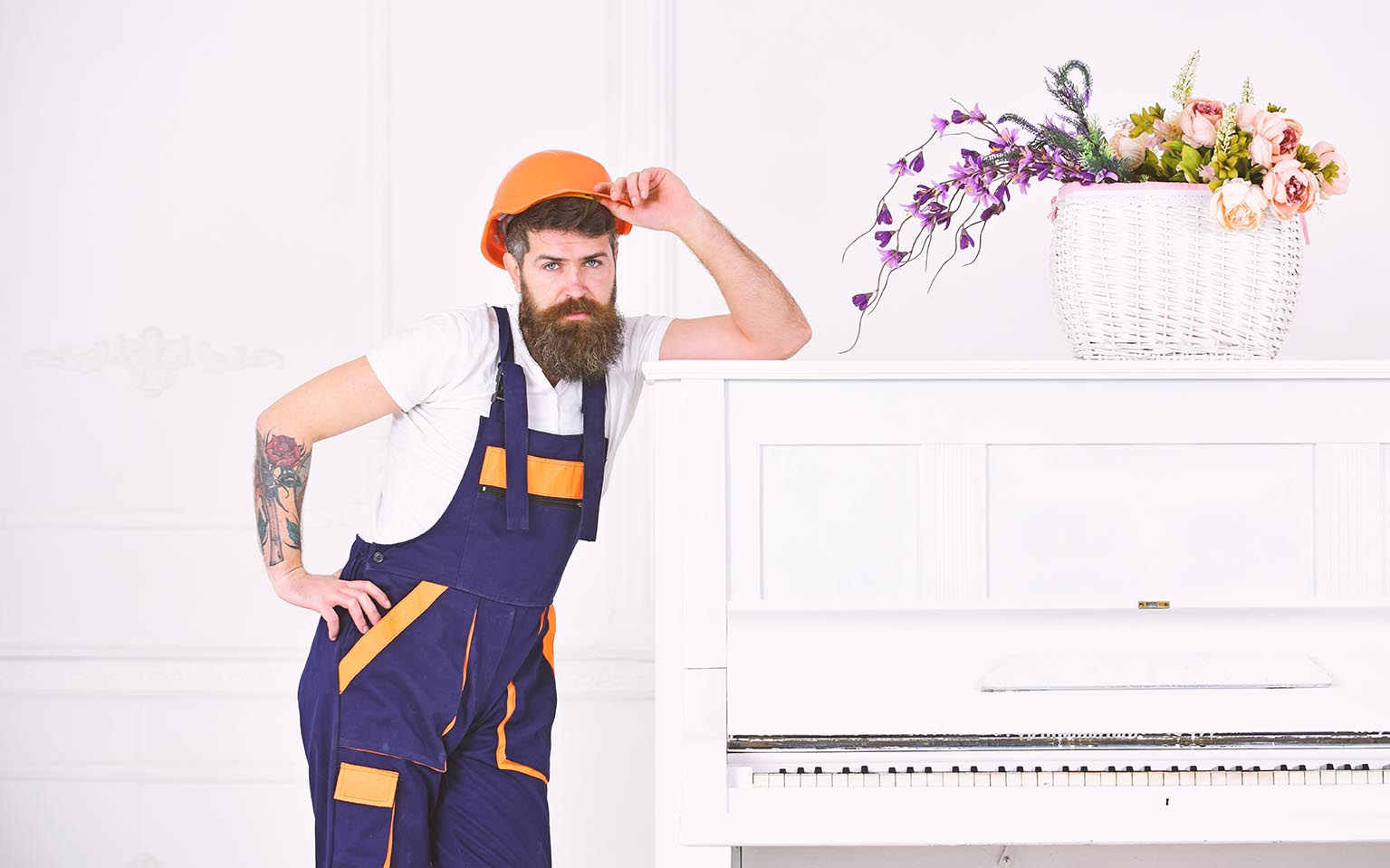 Why Moving to Sydney, NSW is a Great Alternative
The city of Sydney has developed into a real international metropolis with more than 4 million inhabitants. It is the largest city in Australia and one of its major economic centres.
It offers countless opportunities for people looking to live here permanently or temporarily. For the past 200 years, Sydney has been the starting point for many migrants worldwide whose individual stories differed from their reasons for leaving their home countries.
People come here to study, to work and initially to settle down at a later stage. This particular city offers an attractive life for everyone – irrespective of whether you are looking for living, working, studying and leisure opportunities.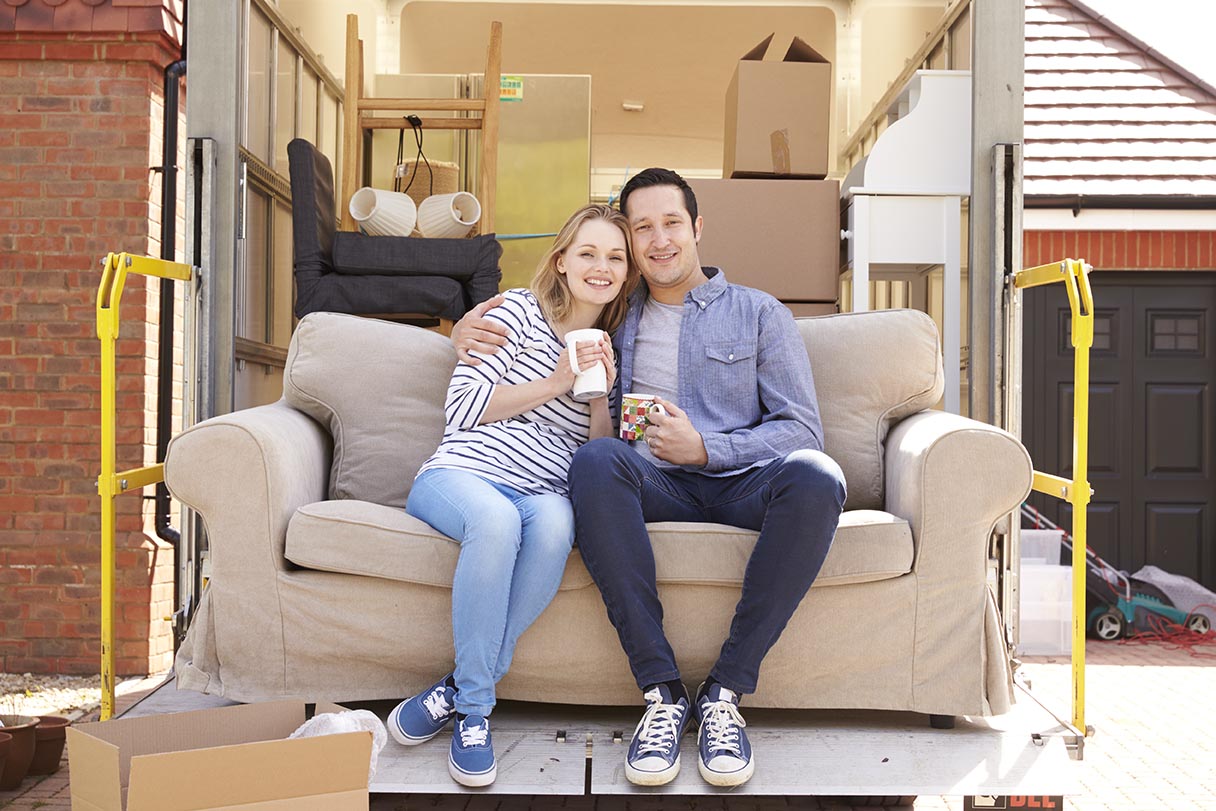 Sydney is the ideal place to live for those who value living in a cosmopolitan city that is highly safe and offers everything you could wish for: It has an attractive location on the harbour with magnificent beaches close by, numerous parks and gardens providing many options to relax, it has flexible contact possibilities worldwide through its airport and offers many leisure activities in terms of sport, culture and gastronomy. The city is an increasingly hot spot for young entrepreneurs.
The economy of Sydney is not only based on its excellent location but also on the quality of the workforce that it attracts from all over the world. According to statisticians, migrants contribute significantly to economic growth by developing fresh ideas and implementing them successfully in their work environment.
Sydney's top tourist spots include the Opera House, the Harbour Bridge and the Blue Mountains. A stroll along the coast and numerous other scenic areas such as Bondi Beach or Manly are worth mentioning. The climate is classified as temperate, with mild winters and moderate summers.
Australia's oldest city, Sydney, has a long tradition in terms of education and research.
Frequently Asked Questions About Interstate Removalists
Moving from Brisbane to Sydney via interstate removalists includes the transport of your belongings and packing services for your personal effects. The cost of interstate removals are calculated according to an hourly rate and include factors such as the volume of your moving goods, packing services, access and egress through staircases, doorways or elevators and the availability of parking spaces in the area.
To start the process of interstate removals from Brisbane to Sydney, you should contact a removalist in your area. Request a quote for your specific moving requirements and include the date of your interstate move. Other Sydney interstate removalists offer different services, so it is important to discuss what the interstate moving company has in their cost calculation.
The time it takes to complete interstate removal from Brisbane to Sydney varies. The specific distance and the number of items being moved to play a role in how long the process takes. It is essential to plan to avoid a date conflict with your connecting flight after arriving in Sydney. Be sure to inform your Brisbane removalists of your schedule.
It is essential to contact interstate removal companies at least three months before the date you plan to move. Before you reach Sydney Brisbane removalists, it is essential to have already planned out your moving date so as not to experience any difficulties meeting your schedule. This way, you can better plan your furniture removals, get packing materials, or arrange for a professional team to move your belongings interstate.
Recent Removalist Reviews Near Brisbane To Sydney
Optimove are by far the best removalists i have ever used!
Optimove are by far the best removalists i have ever used! Tony and Razor were great, quick at getting furniture wrapped and carried away, but still very careful. My whole move took half the time I expected, and their friendliness and service made it that much better. No one likes to move homes, but these guys made it so easy, will definitely use again and highly recommend!
Sheldon Rautenbach
Brisbane
Brisbane Removalists very professional service and great price.
I would highly recommend this company as they were so professional. Wayne was really helpful with the booking, and Rocky and Corey were simply wonderful with the move from Brisbane to the Sunshine Coast – very quick, efficient and careful with our household goods. Best service and great price.
Mini Movers Amazing Job
I have used Mini Movers a few times, but the outstanding effort they did moving my in-laws has to be commended. The did a amazing job and the move was difficult as they had to do a lot of double handling and lots of walking. They powered through the day with no break and everything was moved without drama.
Melkuin Movers Great Service
Great service. Professional and timely and careful with our items. Both Seb and Mo were both fantastic and recently moved our furniture for us. Nothing was too much trouble and even connected items like washing machine for us. Can not recommend them highly enough.
Janelle Ockenfels
Brisbane
Book a mover Many thanks for a job well done.
Highly professional, and friendly movers. I highly recommend Book a mover for fast and reliable service. Many thanks for a job well done.
I recently used them and found the team to be extremely professional though the entire process.
I recently used Brisbane Removals and found the team to be extremely professional though the entire process. The team that moved me on the day arrived on time took great care of my possessions treating it like it was their own. Would definite use them again.
I had the best experience with North Sideremoval Sqld.
I had the best experience with Northside. Firstly, the office was super helpful and friendly. Then we had three fit, hardworking blokes – Rob, Chris and Andy do a difficult house move. My wife and I were so impressed with their work ethic and output. Finally, there were no hidden costs, it was exactly as quoted. Will go with these guys again 100%
Premier Removals Fantastic Job
Superstars! Hats off to Michael, Omar, and Jason they did an absolutely fantastic job with our move, and it was tough (moving out of a 3 story walk up) with very difficult access. Turned up on time, took on the stairs without question, and got us moved out and moved in in 1 day. We have no hesitation in Highly Recommending Michael and Premier Removals to our friends, relatives and colleagues – 5 stars
Giffen Furniture Removals The men doing the move were courteous, quick, and helpful.
I chose Giffen over a number of other removal business I had contacted and dealt with Chris and Jo at all times. I found them quick to respond and always helpful. Stay in touch with them as the move gets closer and ask the questions you need answered so as to be assured that everything is going as planned. They were spot on time to move our goods and delivered them interstate the next day, quicker than I expected. The men doing the move were courteous, quick, and helpful. The price was competitive and I was delighted with the overall service from Giffen. I can't fault Giffen. They are definitely a company you can trust.
Express Furniture Removals Great Experience
Thank you for making this the least stressful move ever! Express Furniture Removals moved us today, yesterday was pre pack. We had over a 140 boxes packed, in a day (so much glassware and kitchen items). Moved in 6 hours (local move). Not a single doorway, paint or bit of furniture dinged at either location. Nothing broken (they helped unpack all fragile items including kitchen, electronics, artwork, etc). Amazing crew. I honestly can not speak more highly of the company and the wonderful people it employs. They truly went above and beyond.
My dealings with River City removals great.
My dealings with River City removals great. Brendan went out of his way for us on numerous occasions. Matt and Dale were fabulous and nothing was a problem on the day. I would definitely use them again.
Faulkner Removals the men demonstrated good team work with uplift and delivery.
My move was done over 2 households, 10 months apart. Due to building holdups, we also needed storage for a short period. Faulkner Removals made everything go smoothly, and the men demonstrated good team work with uplift and delivery. We were very happy.
Roslyn McKean
Fortitude Valley
All Purpose Fantastic Team
We were recommended APT by our neighbours, and have since recommended them to the people moving into our old place. David Fuller from the Gold Coast team was fantastic, professional and the quote was very reasonable. Two lovely blokes turned up spot on 7 am and had our furniture re-homed into storage in two hours. They were so efficient and careful with our furniture and had a sound knowledge of what to pack and in what order. Couldn't recommend highly enough.
Danielle Searle
Hervey Bay
Caloundra Removals We have no connection to these guys – just lucky we found them. Thanks guys!
Adam and team were VERY professional. Having used a number or removal companies over the past few years with some awful experiences I can honestly say they were THE BEST by a long shot! They were super easy to deal with, quick and clear communication, the guys on the ground were very professional and made it easy to collect from our elderly father in Sydney without any inconvenience. They then delivered our furniture to the Sunshine Coast and went over and above to cover with a tarp the outdoor items as we were not available. Surprisingly cost effective too so we will definitely use again for our removal needs. We have no connection to these guys – just lucky we found them. Thanks guys!
Expert Removalists Boys were very co-operative and moved our stuff without damaging anything.
Boys were very co-operative and moved our stuff without damaging anything. Very approachable.
Interstate Services Links