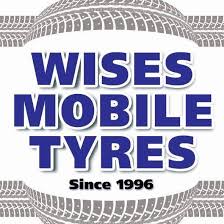 WISES MOBILE TYRES
2 Tait St Toowoomba, Qld 4350, QLD
When you choose us at Wise Mobile Tyres, we assure you that we've got a dedication to excellent customer service to ensure that you always get what you're after.
Locally owned and operated for 20 years, Wises Mobile Tyres offers a superior service to all customers, no matter how big or small your job!
Offering 24/7 car, truck, farm and industrial vehicles service to Toowoomba and surrounding areas, Wises Mobile Tyres ensures to have something for your every need, dedicated to providing the highest level of consumer service.
FEATURED REVIEW
No Featured Review for this Business
Help others by sharing your experience with this business.
Send Message to listing owner
WISES MOBILE TYRES