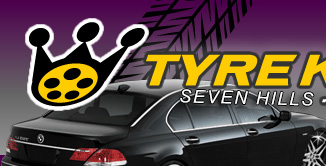 Tyre King Seven Hills
132 Station Rd, Seven Hills, Sydney, NSW 2147, Sydney
For brake replacement and brake repairs there's no better mechanics to choose than the team at Tyre King Seven Hills. We know tyres and have undergone extensive specific training to ensure we provide the best quality work possible on all makes and models of cars.
Brake replacement is something that your car will require on a semi-regular basis as worn out brakes prevent can be extremely dangerous to drive with. A brake replacement is a low cost service and being aware of when it's time to get this job done ensures you stay safe on the road AND don't risk further damage to the brake disks which can be much more costly to repair.
If you feel your brakes aren't working as well as they used to or hear any squeaking when you brake it may be time to get them looked at. Give us a call or drop on by and we'll be happy to have a look over and let you know!
FEATURED REVIEW
No Featured Review for this Business
Help others by sharing your experience with this business.
Send Message to listing owner
Tyre King Seven Hills