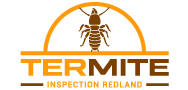 Termite Inspection Redland
26 Penrose Avenue, Redland Bay QLD, Australia
Hire Termite Inspection Redland!! Our experienced team will give best termite inspection services in Redland.
Termite Inspection Redland provides a highly professional termite inspection team to control termites very efficiently. You can rely on Termite Inspection Redland Company for quality, high speed, efficient, economical termite inspection services. In addition, we help to offer our clients a comfortable and flexible termite inspection service, we also provide same day emergency termite inspection services. So, now you don't have to worry about your busy schedule, you can get a professional termite inspection service in Redland anytime you want. Dial 07 3050 0758 and book Termite Inspection Redland, Australia's Best Termite Inspection Company to provide you with the best Termite Inspection Services in Redland.
Services Areas
26 Penrose Avenue,Redland Bay 4165 QLD Australia
FEATURED REVIEW
No Featured Review for this Business
Help others by sharing your experience with this business.
Send Message to listing owner
Termite Inspection Redland