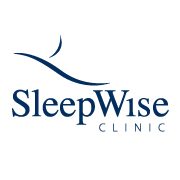 Sleep Wise
3/227 Collins St, Melbourne
SleepWise Clinic – Melbourne Snoring & Sleep Apnoea Treatment
Did you know that over 50% of men and 40% of women snore? Or that 7 in 10 snorers also have sleep apnoea, and that it doesn't just disturb your sleep and quality of life – it can even be dangerous?  Treating sleep apnoea will not only end the snoring but can change people's lives in regards to tiredness, energy levels, and mood. SleepWise Clinic can arrange sleep studies to identify if sleep apnoea is part of your snoring problem and design an optimal treatment plan for you.
Should you require treatment, oral appliance therapy is proven as the best treatment to stop snoring and is an extremely effective, comfortable solution for patients overcoming sleep apnoea and is far more comfortable to use than a CPAP machine.
Since 2001, SleepWise's dentists – some of the most pre-eminent and experienced in the entire world – have treated over 14,000 patients with oral appliance therapy, helping them live better lives with customised 3D printed snoring and sleep apnoea mouthguards.
SleepWise's state of the art mouthguards, which are far more comfortable, easy to use and travel with than a CPAP machine, are designed and made in Melbourne from the latest in innovative 3D technology – all backed by a satisfaction guarantee.
Whether referred by a sleep physician, ear-nose-throat surgeon, GP or dentist, or whether you book a consultation or telephone consultation directly, our highly effective, comfortable and affordable oral appliance therapies have proven to be the very best treatments for snoring and sleep apnoea.
Ready to tackle your snoring or sleep apnoea in a new, comfortable, convenient, highly effective and medically proven way? Get in touch with the snoring and sleep apnoea clinic Melbourne can truly depend on today.
FEATURED REVIEW
No Featured Review for this Business
Help others by sharing your experience with this business.
Send Message to listing owner
Sleep Wise