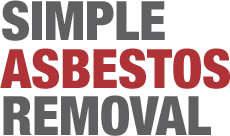 Simple Asbestos Removal
19 Martin Pl, Sydney NSW 2000, Australia, Drummoyne
Simple Asbestos Removal was founded in 2009 by Ronnie Ahmad who has a passion for providing quality asbestos removal services across Sydney. Through his ten years industry experience and knowledge of the residential and commercial building maintenance markets, Ronnie identified a gap in the market for the provision of a quality service using the latest and best materials and technology.
FEATURED REVIEW
No Featured Review for this Business
Help others by sharing your experience with this business.
Send Message to listing owner
Simple Asbestos Removal