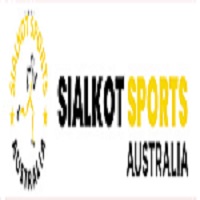 Sialkot Sports Australia
30 Legrange, crescent, Fraser Rise
Sialkot Sports Australia is the leading sports team merchandiser that offers a range of sportswear and uniforms in Australia Wide. Our professionals are keen to deliver custom-made sportswear to a sports clubs. Shop now.
Sialkot Sports Australia – The Best Sportswear Online Shop Services To Australia Clubs By Providing Custom Designed Team Wears
Are you looking for a reliable Sportswear online shop to order custom design wear for your club team? Well, consider Sialkot Sports Australia. We are the best sportswear company from Fraser Rise offering a wide range of custom-designed sportswear, uniforms, and the team wears.
All our designers are true professionals and well-trained to undertake all custom orders after well through our client requirements. To know more about us and our service, visit our official website https://www.sialkotsports.com.au/ or simply talk to us by calling Marcus: 0430 918 392.
Our Product Category
1. A Line Netball Dresses
2. Basketball Uniforms
3. Hoodies
4. Polo Shirts
5. Jackets
6. Training Singlets
7. Warm Up Top
8. Shorts
9. Bags
10. Cap
11. Beanies
12. Cricket
Why Choose Us?
Sialkot Sports is one of the popular sportswear companies serving its best by delivering high-quality sportswear and club uniforms to all Australian clubs for years. Our epic custom design team wear will express the player's commitment to fostering club growth.
Apart from that, here are a few aspects that make Sialkot Sports the best sportswear company in Victoria.
• Years of Experience
• Quality Workmanship
• Epic Custom Design Wears
• High-Quality Products
• Affordable Price
• 100% Buyer's Satisfaction
Our Expertise
Sialkot Sports is the leading sports team merchandise from Fraser Rise offering a wide range of sportswear and uniforms across Australia. We have years of experience in this sportswear business and bag a high level of reputation for delivering quality products for a comprehensive price. Our online shopping portal has an excellent gallery view of all our featured products and the epic custom-designed team wears.
We are specialists when it comes to delivering custom-made sportswear, custom basketball uniforms, and custom soccer uniform to the clubs of Australia. All our fabric designers are highly skilled and talented to deliver your staple custom sportswear and hunting uniforms.
Location We Serve
Sialkot Sports is located in Legrange Crescent, Fraser Rise VIC. However, we sell all our sportswear products Australia-wide. We have numerous happy clients in and around Melbourne regions including the suburbs of Caroline Springs and Melton.
Contact Details
To know more about the featured products of Sialkot Sports and to buy our sportswear visit https://www.sialkotsports.com.au/. Dial the below-given phone number and get assistance from our experts regarding sportswear purchases in Australia.
30 Legrange Crescent,
Fraser Rise, VIC 3336, Australia.
EMAIL: info@sialkotsports.com.au
PHONE: Marcus: 0430 918 392
OPENING HOUR:
Monday To Sunday 24/7
FEATURED REVIEW
No Featured Review for this Business
Help others by sharing your experience with this business.
Send Message to listing owner
Sialkot Sports Australia