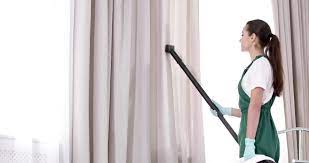 Prime curtain cleaning
Sydney, NSW Australia., Abbotsbury
Prime curtain cleaning services provides skillful curtain/blind service with our professional in-house staff. Our state-of-the-art cleaning system cleans anything from curtains to blinds and remove all type of stains . We gives you professional curtain cleaning services at very affordable price.
https://www.primecurtaincleaning.com.au/
Prime curtain cleaning services provides skillful curtain/blind service with our professional in-house staff. Our state-of-the-art cleaning system cleans anything from curtains to blinds and remove all type of stains . We gives you professional curtain cleaning services at very affordable price.our experts make us proud, our services provide cleaning curtains blinds windows ,dry cleaning steam cleaning and washable ,Our curtain steam pressing removes all wrinkles and creases from your drapes or curtains any time. We make your interiors look neat .Our high level steam curtain pressing service gets the best out of your window coverings.
FEATURED REVIEW
No Featured Review for this Business
Help others by sharing your experience with this business.
Send Message to listing owner
Prime curtain cleaning