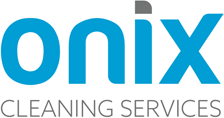 ONIX Commercial Cleaning
Hills District NSW 2300, Australia, Hills District
At ONIX Group, we specialise in delivering premium quality cleaning services to Sydney's commercial and industrial sectors. Over 25 Years Experience We're a dynamic, enthusiastic and responsive professional team with positive company culture, a broad range of experience and proven results. We take a fresh approach to cleaning, offering innovative solutions, attention to detail and a "CAN DO" attitude. We pride ourselves on: – Our highly experienced, competent & dependable team – Being very responsive & flexible, with the fast turnaround on jobs – Our ability to deliver customised service with a personal touch – The consistency of our performance, and the outstanding quality of our work -We're large enough to service any size facility.
FEATURED REVIEW
No Featured Review for this Business
Help others by sharing your experience with this business.
Send Message to listing owner
ONIX Commercial Cleaning