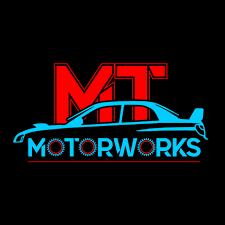 MT MOTOR WORKS
4/45 Bunnett St, Sunshine North Melbourne
We are a professional, full-service auto repair facility in Sunshine, providing a complete range of automobile services under one roof
Get our professional car mechanics Mechanic Sunshine North to service your car from MT Motorworks. We are one of the reliable car service providers Car Cleaning  Sunshine North in Sunshine Car Cleaning  Sunshine North offering best-in-class car service and car repairs for Car Wash Sunshine North our customers at best price. Our VACC-accredited car mechanics in Sunshine have years of expertise and knowledge about all kinds Fleet Service Sunshine North of latest model vehicles. We have a state-of-the-art infrastructure and advanced equipment to diagnose any car issues and help you get back on the road quickly and safely. Whether your car has serious issues or requires car cleaning or detailing, we have professional car detailers to restore your car's look in no time.  Aside from our car washing and car detailing services, we also provide fleet service to maintain your commercial fleet of vehicles, including passenger vehicles, vans, trucks, and trailers.  If you want to book your car service in Sunshine,call us today.
FEATURED REVIEW
No Featured Review for this Business
Help others by sharing your experience with this business.
Send Message to listing owner
MT MOTOR WORKS