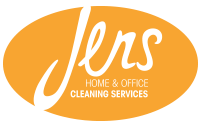 Jen's Home and Office Cleaning Services
Hills District NSW 2300, Australia, Hills District
Jen's Home and Office Cleaning Services started in 2009 with just one client. Back then, Jen's only intention was to earn some extra pocket money to help take care of the grocery bills. However, it wasn't long before word of her outstanding cleaning services spread, and, as of 2017, the company has over 80 regular clients and 12 dedicated staff. Today it's fair to say that we provide an invaluable service to the local Hills District and surrounds.
FEATURED REVIEW
No Featured Review for this Business
Help others by sharing your experience with this business.
Send Message to listing owner
Jen's Home and Office Cleaning Services