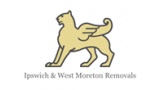 Ipswich & West Moreton Removals
19 Farrell Dr, Walloon QLD 4306, Australia, Ipswich
Hi, my name is Tim Stansfield, and I run Ipswich & West Moreton Removals. The business started in 1991 and still operates today. The business has always operated on a professional level, and the needs of our customers always come first. We keep our prices down but offer a higher quality service than other removal companies. I hope you consider our services the next time you are relocating. Thank-you.
FEATURED REVIEW
No Featured Review for this Business
Help others by sharing your experience with this business.
Send Message to listing owner
Ipswich & West Moreton Removals