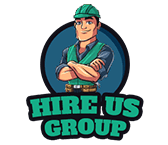 Hire Us 4 Pest Control – Same Day Pest Control Services Dandenong
Dandenong VIC 3175, Australia
Dandenong is a suburb that consists of a creek. It also consists of several other outdoor areas including parks, stadiums and so on. All this makes it attractive for critters such as rats, cockroaches, spiders, flies and so on, leading to a major need for pest control in Dandenong.
Pests are responsible for spreading a variety of diseases and allergies. In your residential space, this can harm the health of your loved ones. On the other hand, it may lower productivity of your office employees which may ultimately cause several losses. In addition, proper pest control can also stimulate peace of mind and eliminate infrastructural damage.
FEATURED REVIEW
No Featured Review for this Business
Help others by sharing your experience with this business.
Send Message to listing owner
Hire Us 4 Pest Control – Same Day Pest Control Services Dandenong