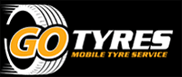 Go Tyres Mobile Brisbane South
4108 Coopers Plains, QLD, Australia, QLD
Our friendly, professional mobile tyre service operates throughout the Gold Coast and Brisbane South and surrounding areas.
Do You have a car or trailer that needs a budget conscious tyre? We can help as we specialize in quality budget tyres at prices You won't believe. All our budget tyres meet Australian Standards and cover small cars to large 4×4 vehicles. Please call us with Your tyre size for a free quote to see how much You can save.
FEATURED REVIEW
No Featured Review for this Business
Help others by sharing your experience with this business.
Send Message to listing owner
Go Tyres Mobile Brisbane South