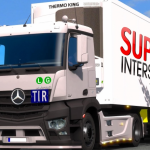 Gantic Removals
Ipswich QLD 4305, Australia, Ipswich
You might be wondering how to find tips on removing furniture and equipment? Well, you can start by looking at your local classifieds or online. Most of the time, people will have these things in their backyard and garden, so they are not hard to find when they are gone.
FEATURED REVIEW
No Featured Review for this Business
Help others by sharing your experience with this business.
Send Message to listing owner
Gantic Removals