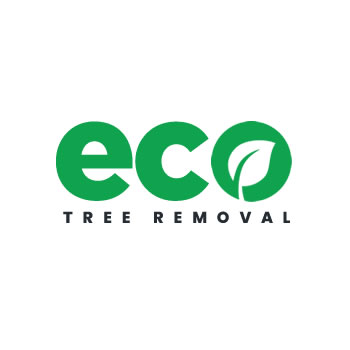 Eco Tree Removal Brisbane
1/301 Coronation Dr, Milton, QLD
Hey there! Have you ever found yourself in a sticky situation where you needed a tree removed from your property? Well, fret no more, because Eco Tree Removal Brisbane is here to save the day! We understand the challenges that come with tree removal, and we're here to offer you a hassle-free solution that will leave you with peace of mind. With over 10 years of experience in the field, we are your go-to experts when it comes to anything tree-related. So, let's dive in and discover how we can help you!
Company History:
Before we jump into the nitty-gritty of our services, let us tell you a little bit about our journey. Eco Tree Removal Brisbane has been serving the community for over a decade, and we take immense pride in the work we do. Our team of skilled arborists is fully licensed and insured, so you can rest easy knowing that you're in safe hands. We've built a reputation for excellence and professionalism, and we're committed to upholding that standard with every job we take on.
Tree Removal:
When it comes to removing trees, we're the pros you can count on. Whether you have a hazardous tree threatening your property or you simply need to clear space for a new project, we've got you covered. Our skilled team utilizes state-of-the-art equipment and follows industry best practices to ensure safe and efficient tree removal. With our expertise, you can say goodbye to those pesky trees that are causing you headaches and welcome a clear, open space.
Tree Lopping:
Sometimes, trees need a little TLC to keep them healthy and well-maintained. That's where our tree lopping services come in. Tree lopping involves selectively removing branches to improve the tree's overall health and appearance. Our arborists have an eye for detail and will carefully assess your trees to determine the best course of action. By entrusting us with your tree lopping needs, you can ensure that your trees will thrive and add beauty to your surroundings.
Tree Relocation:
Are you looking to give a tree a new home instead of bidding it farewell? We can make that happen too! Our tree relocation services allow you to preserve a tree that might otherwise be removed. Whether you're planning a landscaping project or want to save a tree from construction work, we have the expertise to safely uproot and transplant it to a new location. This way, you can enjoy the benefits of a mature tree without the hassle of starting from scratch.
Tree Pruning & Maintenance:
Maintaining healthy trees requires regular pruning and maintenance, and we're here to lend a helping hand. Our skilled arborists will assess your trees' needs and provide them with the care they deserve. Through careful pruning, we can improve their structure, promote growth, and prevent potential hazards. Let us take care of your tree pruning and maintenance, so you can sit back and watch your trees flourish.
Palm Tree Cleaning & Removal:
Living in the beautiful city of Brisbane, we're no strangers to stunning palm trees gracing our landscapes. However, these majestic trees can sometimes become a nuisance when they're not properly maintained. That's where our palm tree cleaning and removal services come in. Our team will expertly trim and tidy up your palm trees, ensuring they look their best. And if, unfortunately, you need a palm tree removed, we have the experience and equipment to handle it safely and efficiently.
Stump Grinding:
After a tree has been removed, you might be left with an unsightly stump sticking out of the ground. Don't let that stump become a trip hazard or an eyesore in your yard. Our stump grinding service can make it disappear like magic! We'll grind down the stump below ground level, allowing you to reclaim that valuable space and have a smooth, pristine landscape.
Land Clearing:
Planning a construction project or want to transform a wild patch of land into a beautiful garden? Our land clearing services are just what you need. We'll efficiently clear away trees, shrubs, and debris, giving you a clean canvas to bring your vision to life. Whether it's a small residential project or a large commercial venture, we have the expertise and equipment to handle it all.
Mulching:
Mulching is a fantastic way to enhance the health and appearance of your garden. It helps retain moisture, suppress weeds, and enrich the soil. At Eco Tree Removal Brisbane, we provide high-quality mulch made from the trees we remove. By choosing our mulching service, you not only improve your garden but also contribute to the sustainability of our practices. It's a win-win for both you and the environment!
Emergency Storm Damage:
Mother Nature can be unpredictable, and sometimes storms can wreak havoc on our trees and properties. In times of emergency storm damage, you can rely on us to come to the rescue. Our team is available 24/7 to address any urgent tree removal or cleanup needs. We understand the urgency of the situation and will prioritize your safety and property restoration. Don't hesitate to reach out to us when you need us the most.
Why Choose Us:
With so many tree removal companies out there, you might be wondering what sets us apart. Well, let us tell you! At Eco Tree Removal Brisbane, we go the extra mile to ensure your satisfaction. Our team is highly experienced and skilled, and we take pride in delivering top-notch service. We prioritize safety above all else and follow industry best practices to protect your property and our workers. Moreover, we are committed to environmentally friendly practices, ensuring that trees are disposed of responsibly and promoting sustainability in every aspect of our work.
Locations:
We proudly serve various suburbs in the beautiful city of Brisbane. Some of the popular areas we cover include New Farm, West End, Paddington, Bulimba, and Chermside. If you're unsure whether we cover your location, just give us a call, and we'll be happy to assist you!
Contact Us:
Are you ready to experience the exceptional services of Eco Tree Removal Brisbane? Don't wait another moment! Call us now at 07 3067 7102 or visit our website at https://www.ecotreeremovalbrisbane.com.au/ to request a free quote. Let us take care of your tree removal needs and provide you with a stress-free and reliable solution. Your trees and property deserve the best, so choose us for all your tree-related requirements. We can't wait to hear from you!
Remember, when it comes to trees, Eco Tree Removal Brisbane is the name you can trust. Act now and let us work our magic!
FEATURED REVIEW
No Featured Review for this Business
Help others by sharing your experience with this business.
Send Message to listing owner
Eco Tree Removal Brisbane