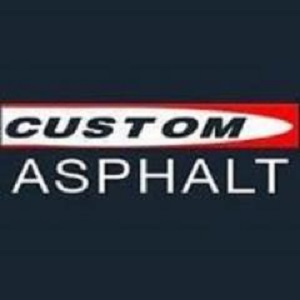 Custom Asphalt
PO BOX 9035, Harkaway VIC, Australia
Custom Asphalt is your one stop shop for all the asphalt paving needs. From complete construction and installation to repairs and ongoing maintenance, we pride in offering our clients with the highly efficient and cost-effective service.
Having 15 years of expertise in the Asphalt Industry, Custom Asphalt has gained a reputation as the prominent organization that has been offering a very rich range of Asphalt Driveways in Melbourne. We pride ourselves on our excellent reputation and strong customer base. Custom Asphalt is a South Eastern suburbs based company that is involved in servicing domestic, commercial and government markets in the Melbourne South East and Eastern areas including Narre Warren, Beaconsfield, Upper Beaconsfield, Officer and Pakenham.
A wide range of services offered by us are asphalt driveways, crushed rock driveways, driveway edging, asphalt Repair, Asphalt Paving, Brick Edging, Asphalt Pathways, Surface Repairs, Repairs and Maintenance and several others. The machinery utilized by our asphalt contractors is all owned and operated by Custom Asphalt and maintained on a regular basis. We float our own machinery that creates greater efficiencies in reliability, time management and cost savings.
Our range of services and products like asphalt driveways in the South Eastern Suburbs of Melbourne is best known for the high waterproofing and flawlessness. We make sure that the service remains free from any kind of defect and provided within committed spam of time. At Custom Asphalt, we mainly focus to provide quality asphalt products and services at competitive prices in Melbourne. So why wait for longer? Contact us today if you want to know more about our services or need an asphalt contractor in Melbourne's South Eastern suburbs.
Services Areas
Melbourne
Harkaway
Berwick
Drouin
Lysterfield
Narre Warren
Beaconsfield
Upper Beaconsfield
Officer
Pakenham
FEATURED REVIEW
No Featured Review for this Business
Help others by sharing your experience with this business.
Send Message to listing owner
Custom Asphalt