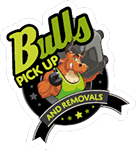 Bulls Pick Up And Removals
8 Fifth Ave, Toukley NSW 2263, Australia, Elizabeth Bay
I started as a removalist's offsider in Sydney when I was about 19 after I saw a local company were advertising needing staff, and I needed a job!
I was confident I had a rough idea of what I was in for as my family had moved house over 20 times.
After a while, I got pretty good at it, and out of the over 220 staff the boss went through over the years, I was in his top 3 all-time best staff members!
It was nice to be respected and recognized. After a while, he sold the business, so I worked for many big and small companies, learning many different techniques until it was time to spread my wings.
Everyone always says, " I don't know how you guys do this every day!" but I enjoy the physical keeping fit side of it and love the various people and places we go to every day.
FEATURED REVIEW
No Featured Review for this Business
Help others by sharing your experience with this business.
Send Message to listing owner
Bulls Pick Up And Removals