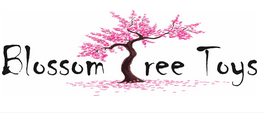 Blossom Tree Toys
Shop 3, Hawaiian's Mezz, 148 Scarborough Beach Road, Mount Hawthorne
Discover quality, sustainable toys designed for children of all ages at Blossom Tree Toys; your one-stop destination for good old fashioned fun
Born from the desire to source beautiful traditional toys shop perth to meet the needs of the youngest through to the oldest members of our community. Blossom Tree Toys provides classic toys, puzzles and games including, Wooden, Early learning, Sensory and STEM.
FEATURED REVIEW
No Featured Review for this Business
Help others by sharing your experience with this business.
Send Message to listing owner
Blossom Tree Toys