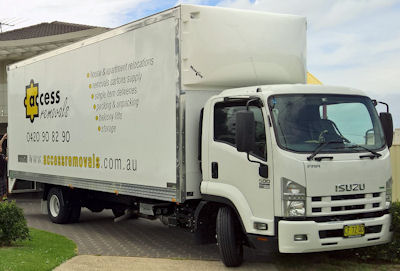 Apartment Removals Sydney
PO Box 37, Drummoyne
We seem to perform quite a few moves for two bedroom apartments than any other kind of apartment removals Sydney. Does this mean there are more two bedroom flats in Sydney, or just our particular demographic, that being small moves?
Regardless, what it does show is that we are well experienced in apartment removals and relocations, and that we have the knowledge to best perform your move.
Apartment removals are probably the easiest kind of jobs for removalists in Sydney. Yes, there are a few massive penthouses, however the majority of apartments have a similar volume and will contain similar items. This means that they are very predictable moves and relatively easy to make averages for.
The table below shows average times for moving apartments of different sizes less any travel time applicable. We generally charge $140.00 per hour, though detailed information can be found under our pricing tab:
bedroom apartment: 3-4 hours total removals time
bedroom apartment: 4-5 hours total removals time
bedroom apartment: 6-7 hours total removals time
Access should also be considered in these estimates. For example, some apartments have lift access whilst others have stairs. The time varies with the total contents of the apartment and the access at the pick-up address and destination property; a top floor unit that is accessible only via stairs may take as long as a 21st floor apartment with an exclusive lift, but both will take longer than a ground floor unit!
When moving on an hourly rate, making sure your apartment is well prepared for the move will always facilitate a swift and easy relocation.
FEATURED REVIEW
No Featured Review for this Business
Help others by sharing your experience with this business.
Send Message to listing owner
Apartment Removals Sydney