Licensed and Insured Plumber Sunshine Coast
We have a list of Highly Recommend Plumbers in Sunshine Coast
Why Choose
Industry Top 5?
Are you looking for the most dependable local plumber to deliver the plumbing services you need 24/7? Do you need a local plumber who can quickly solve your hot water system issues, residential plumbing problems, and all your plumbing needs? Don't worry!
Let Industry Top 5 help you!
Save
Time, Effort,

and

Money

Getting emergency plumbing service is an urgent matter. That is why Industry Top 5 makes the selection process straightforward for our customers so they can get the most reliable plumber on the Sunshine Coast immediately once they need them. You can accomplish all you need with just a few simple steps, thereby saving you time, effort, and money.
We are
Free
Industry Top 5 provides our customers with a narrowed list of the most dependable plumbers on the Sunshine coast based on research of hundreds of businesses offering plumbing services throughout Australia. Our customers can also get all the relevant information and have the most dependable plumber Sunshine Coast has available call them with just a few simple steps. Best of all, they can do all of these for FREE.
Ease of
Use
You can get in touch with the most trusted Plumber Sunshine Coast has available in a few simple steps. Not only do we make the selection process more straightforward for our customers, but we also make it easy to do on our site. Our narrowed list of the most reliable Sunshine Coast plumbers can help them determine who they need. Just fill out the contact form and the most reliable Sunshine Coast plumbers will send their obligation-free quote and get in touch with you ASAP.
Real
Customer Reviews
Social proof is crucial in determining the most trusted plumber Sunshine Coast can provide. We researched hundreds of businesses offering plumbing services throughout Australia to provide you with a narrowed list of the most dependable plumbers on the Sunshine Coast. With your choice of plumber Sunshine Coast offers, you surely can't lose on our site.
Comprehensive
Information
Industry Top 5 knows the needs of our customers. We don't want our customers to take any chances by deciding based on scant data.
We researched hundreds of businesses throughout Australia to provide you with a narrowed list of the most dependable plumbers on the Sunshine Coast. We also make it easier to quickly get all the relevant information on our site.
Local
Service
If you are looking for Sunshine Coast plumbing services that can promptly address all your plumbing needs, then let Industry Top 5 help you. Whether it's for gas fitting, hot water systems, blocked drains, emergency plumbing service, or more, you can rely on the local Sunshine Coast plumbing services to deliver what you need and when you need them.
The need for emergency plumbing service knows no time to strike. Whether in the dead of night or on public holidays, you will need reliable plumbers in Sunshine Coast to get to you quickly to resolve the issue.
These experienced professional plumbers can also deliver high-quality workmanship for gas fitting, resolving issues of your hot water systems, commercial plumbing needs, and all your plumbing needs. Industry Top 5 provides you with a list of the most reliable plumbers on the Sunshine Coast. We also made the selection process simple for you to get the most value of the time and effort you spend on our site.
Why Do You Need a Licensed Plumber Sunshine Coast Area?
Doing plumbing work yourself can be dangerous and costly. Without the proper training and experience, you might end up doing more damage than you repair. Worse of all, you might be violating existing laws in your state that governs plumbing and void the warranty on your home. We know that emergency plumbing service is an urgent matter. That is why we made the selection process easy for you. Let the most trusted licensed plumber Sunshine Coast has available to deliver all your plumbing needs, and let Industry Top 5 help you reach them with just a few simple steps. These licensed professional plumbers have the necessary training, certification, and years of practical experience to help deliver 100% satisfaction for you. Don't worry. These trusted plumbers in Sunshine Coast will always give customer satisfaction.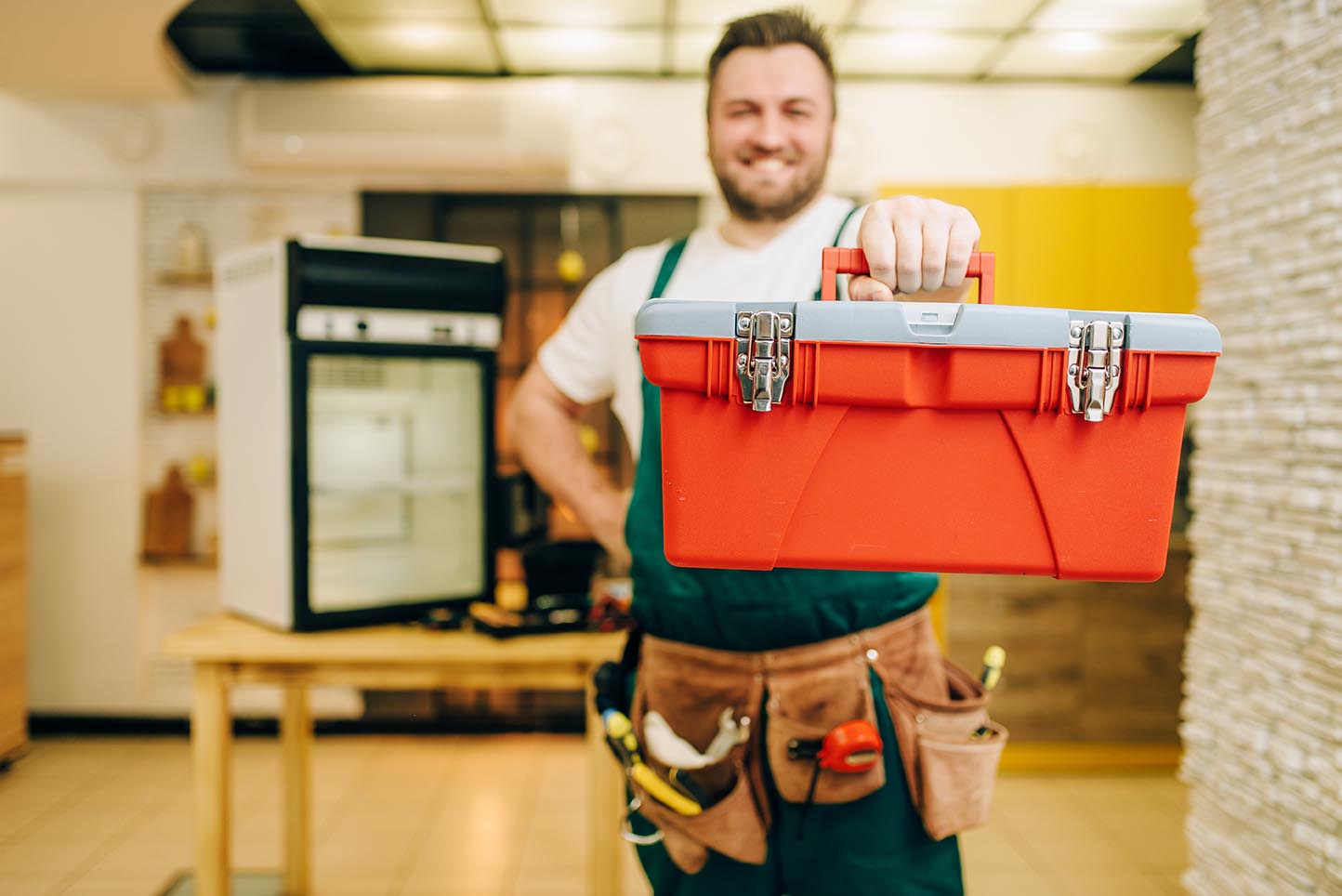 Sunshine Coast Plumbing Services
These dependable Sunshine Coast plumbers will consistently deliver high-quality residential, industrial and commercial plumbing services. Whether the establishment is a factory, a mall, a store, an office, a house, or more, you can rely on their experience, training, and expertise to deliver the plumbing services you require.
These Sunshine Coast plumbers can deliver the following services:
Blocked Drains
Leaking Taps
Blocked Toilets
Leaking roof repair
Gas fitters and other gas fitting services
Shower repairs
Hot water system repair, Hot water system maintenance, solar hot water systems
Kitchen plumbing
Bathroom plumbing renovation, repair, and other needs
Commercial plumbing services
Installation and replacement of water filters
Drain repairs and maintenance
Dishwasher installation and replacement
Strata management
Repair and replacement of roof gutters
Backflow testing and prevention
Rainwater tank systems and installation
Drain Camera surveying and problem detection
Don't worry if you require plumbing services that are not in the list above. Let the most dependable plumber Sunshine Coast has available to discuss your specific plumbing needs.
Quick and Trusted Plumbers in Sunshine Coast
Once they arrive, these reliable, professional plumbers will thoroughly assess your plumbing issues. You can rely on them to exercise honesty when giving their written quotes. They can ensure no surprises because of hidden surcharges. These professional plumbers will always give you the most value of the time they work for you by providing high-quality workmanship to deliver their plumbing services. Best of all, they will clean up the site once they complete their job.
These licensed plumbers know all the plumbing laws in your state and will ensure full compliance with all OH&S requirements.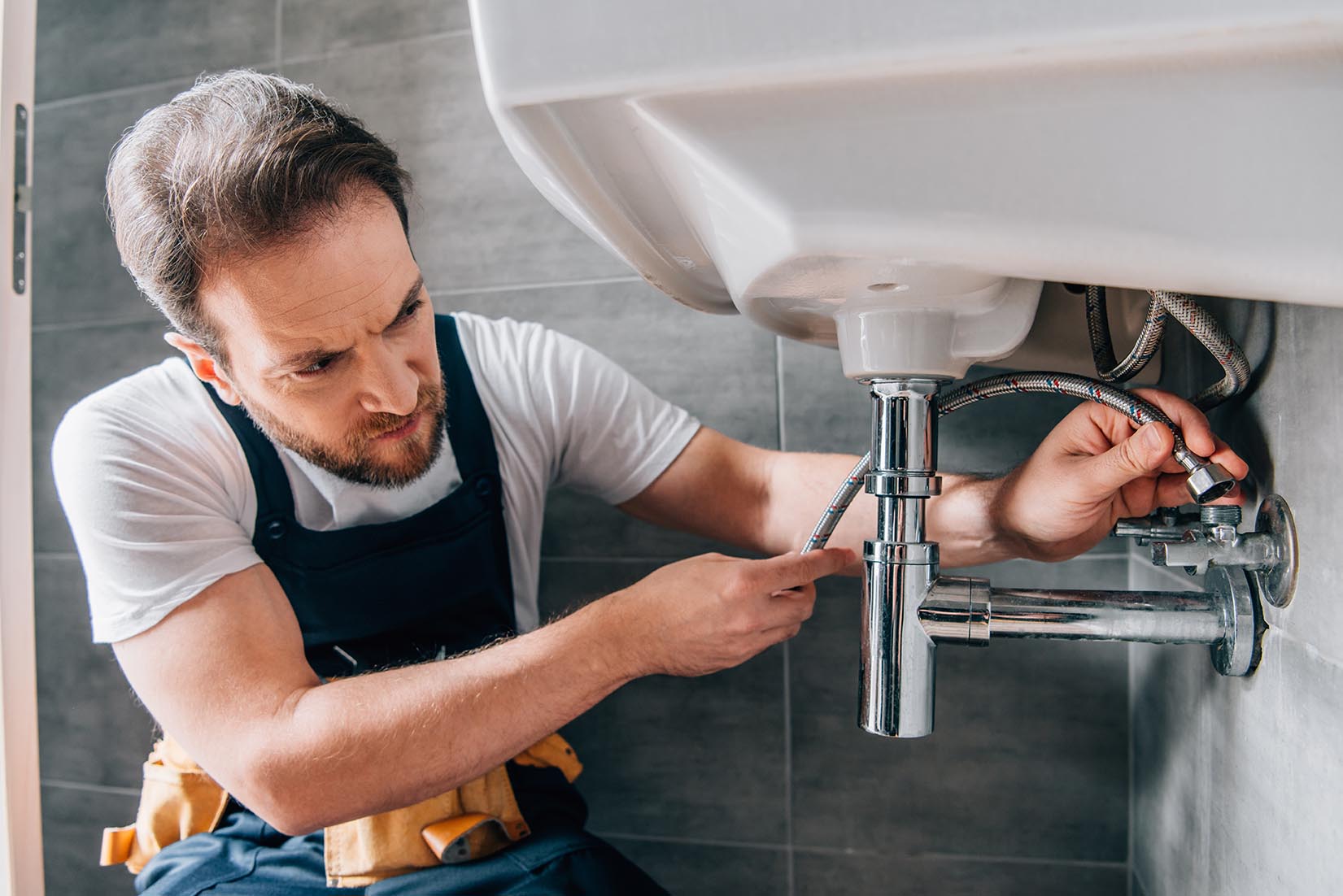 Benefits of Hiring Sunshine Coast Plumbers
These licensed plumbers in Sunshine Coast will give you peace of mind when they deliver their plumbing services. They will assure you of always providing you with the following:
They will always be on time once you need them
They are always reliable and professional
For the convenience of their customers, they are always ready to come to your aid 24/7
They are trustworthy and courteous
They will provide written quotations with no hidden surcharges before they begin their work
They will always use high-quality materials and workmanship to ensure the results of their work will last a long time
They will always have affordable and competitive upfront prices
They will guarantee 100% customer satisfaction
Frequently Asked Questions
Doing plumbing yourself is a dangerous activity. You run the risk of rendering the warranty on your home void. Moreover, it may be hard to pass a building inspection. Leave plumbing work to professionals to guarantee effective and safe plumbing work.
Plumbing hourly costs vary by state.
The call-out rate costs around $60 to $100. Plumbers will charge $70 to $120 per hour until finishing the work. The charge also depends on the skill level of the plumbers.
However, in terms of value, hiring a professional plumber will save you substantial costs in the long run.
Yes. In most cases, it is the first thing you should do. Water leaks inside your home can cause damage to your floors, walls, and paint. Worse yet, water will damage your furniture and appliances. Water leaks outside your home tend to waste a more substantial amount of water. Moreover, these can weaken the foundation of your home.
You can manage your water supply directly by budgeting from your water tank.
Having a water tank works best if there are water restrictions. If you can save on your water consumption, you can get a government rebate.
The water from your sink or toilet goes into the sewage system. This wastewater is then filtered and treated before introducing it into the natural bodies of water.
Recent Reviews From Plumbers In Sunshine Coast
Once I smelt something, I assumed it was gas.
I never took any chances and checked out this site to look for the right people for this job. They fixed it in no time. No time wasted and everything fixed! If I tried doing it myself or looked for them in another way, I'm not sure I can get the same result.
Tyler Denton
Sunshine Coast Region
This site is designed for people who might panic.
Just one look and they will be assured that there are plumbers and gas fitters who can get to them as soon as they can. I am one of those who almost panicked and thankfully found this site. There are other tools available but this site is free, easy to use, and effective.
Aidan Crommelin
Coolum Beach
My hot water supply malfunctioned one evening.
I didn't have to wait too long to get it fixed because the guys I called that I found on this site were really quickly available. I found one just a block away but I decided to try this directory myself so I only needed to wait. I think this is the best way to get good gas fitters once you need them!
Amazing prompt service! Clean and tidy workmen. What more could you ask for? Thanks guys – you're awesome.
Due to a number of problems in the kitchen install, constantly had to ring and postpone. This was done without fuss and will be going back if I have any plumbing or gas needs. Work was done very, very professionally and very happy with the install of the gas top and sink / tap install
Excellent prompt and efficient service, reasonably priced. Will definitely be using again. Thank you Axel. Very impressed.
I don't usually give a 5 star rating, but on this occasion it is well deserved. From first contact of speaking to the ladies on reception through to speaking with Jeff. He organised for Darren to come an give me a quote on leaking roof. I was very impressed. Darren gave the place the once over & when he was unsure on a particular defect he rang the Building Inspector who did the initial report, for a better understanding of the repairs need. On the day of the roof repair Darren found out that the original repair had to be modified. He ran it by the Building Inspector again and all was good. So a very big thank you to you all. Cheers Wendy.
Wendy Knight
Sunshine Coast
A pleasant experience! Professional, courteous and a job well done. Would recommend!
We had excellent service and at reasonable cost from Wurtulla Plumbing. An early morning call about a leak was addressed as promised within the hour and repairs done quickly and professionally. The phone was answered by a real person – thank you Jane – and we were reassured about the situation. Darren did a great job and we were more than satisfied.
Isabel Corrigan
Sunshine Coast
Lovely crew with quick response. Thanks team.
I was very impressed with the service given by Wurtulla Plumbing. I've not used Wurtulla Plumbing previously. I had them replace my taps in our main bathroom. The communication was outstanding from the moment I called right through to the plumber who arrived. The plumber was professional and friendly. He even cleaned up after he was finished! It was clear to me that this is a very well run business. Thank you Wurtulla Plumbing!
Leighanne Daniels
Sunshine Coast
Very astute Plumber. Goes the long Mile to get the job done…
Needed a Plumber ASAP to fix a cracked water pipe I tried a few companies around the coast but everyone was either too busy or wanted photos so they can quote first then organise a time later in the week, it was getting too hard then I finally contacted Nick he knew exactly what I was talking about and arrived in about half an hour. The job was completed under an hour Nick is a great bloke with a professional manner and a quality Tradie, I thought the price was cheap I would recommend ND Plumbing to anyone and he will be the first plumber I would call if I had any future plumbing issue. Thanks again Nick.
Couldn't recommend enough! Extremely professional, amazing attention to detail and affordable. Thanks again Guys 😊
We received friendly, prompt, same day service from ND Plumbing that was above and beyond our expectations; they fixed the issue plus also identified others which we had not noticed but since then, have been amazed at the difference! Could not recommend them more highly.
Louisa Lenz
Sunshine Coast
Great service and impeccable result. I would highly recommend this business… thanks Nik 🙂
Nic was extremely good in communicating when he was able to do the job.. I wasn't the easiest to get hold of but i had water in my kitchen that day, exceptionally happy with service and price. Really appreciate your patience and work thanks heaps!
Anita Heibloem
Sunshine Coast
They came out the same day to check out hot water system, and replaced it the following day. Did a really tidy job. Really friendly to deal with.
Top Dog Plumbing has done a lot of work on our apartment. We have renovated our laundry and a bathroom and had a new hot water service installed and other issues repaired. The plumbers that have worked on our apartment have always been easy to get on with, professional, punctual and the work has been of excellent quality. I would have no hesitation in recommending them for any plumbing work you need.
Julie Morrell
Sunshine Coast
The administration staff and the guys on site are very professional and I most appreciate their ability to communicate. Would highly recommend Top Dog Plumbing.
Top Dog Plumbing have been fantastic for our plumbing needs over a number of visits. They are responsive and professional from the very personable receptionist to the tradesmen who come on site. Nothing is too much trouble and the work is done efficiently and to the highest standard every time.
We cannot speak highly enough of them and recommend them for any plumbing needs.
Patrick Toohey
Sunshine Coast
I've used Top Dog both commercially and domestically and they've been on time, always done a great job and their prices are reasonable. Would highly recommend!
I had a great experience dealing with Craig at Top Dog plumbing. I was let down by another plumbing company and he came to my rescue, fixing a water leak issue. Great advice, reasonable price, on time, efficient and good sense of humour thrown in for free!! I would not hesitate to use Top Dog again!
Dave Barrie
Sunshine Coast
Amazing, fast and reliable. I use TDP for every plumbing requirement!!
Craig and his team were great, they didn't waste any time getting my down pipes installed and also came up with a creative solution enabling the water tanks to be connected underground. Their finish product and price speaks for itself so I would highly recommend them.
Chris Robertson
Sunshine Coast
Great team of skilled plumbers. Efficient & professional
The service professional Jason went out of his way to fully install a dual filter fawcet that required extra parts in which he had no hesitation in obtaining from a local plumbing supply facility. He was pleasant and obliging to deal with. Thank you Jason.
Suzy Downes
Sunshine Coast