Trusted Professional Plumbers Gold Coast
We have list of reliable plumbing services in Gold Coast
Why Choose
Industry Top 5?
Are you looking for a plumber who can deliver emergency & reliable plumbing needs and or other plumbing services when you need them? Are you having issues with your hot water systems, burst pipe repairs or do you need gas fitters to be with you as soon as possible?
With hundreds of businesses trying to catch your attention, you can't afford to lose a day trying to choose the most trusted plumber in Gold Coast has available. Don't worry! Industry Top 5 is here to help.
Save
Time, Effort,

and

Money

The need for a plumber is an urgent matter, and Industry Top 5 knows the needs of our customers. We make sure you will not find it difficult to get to your most trusted plumber available on the Gold Coast. We made the selection process more straightforward so you can save time, effort, and money.
We are
Free
Industry Top 5 provides our customers with a well-researched narrowed list of the most dependable plumbers in the Gold Coast has to offer. We give the most value for your time and effort by making sure you will find it easy to pick the most reliable plumber Gold Coast has to offer with a few simple steps.
Ease of
Use
Not only did we make the selection process for your plumbing gold coast simpler, but we also made it easier for you. With just a few simple steps, you can have the most dependable Gold Coast plumbers deliver their services immediately. Just fill out the contact form and the leading Gold Coast plumbers will send you their obligation-free quotes and get in touch with you ASAP.
Real
Customer Reviews
Having the support of knowing genuine customer accounts is crucial in determining the leading plumber in the Gold Coast area. We researched hundreds of businesses that offer services throughout Australia to provide you with a narrowed list of the most dependable and trusted plumbers that can provide you with emergency plumbing services.
Comprehensive
Information
Industry Top 5 are experts in the business. We know what our customers need. We don't want our customers to take any chances by deciding based on scant data. That is why we did the hard work of providing you with a curated list of the most dependable Gold Coast plumbers so you won't have to worry about making the wrong choice. Along with the ease of getting relevant data quickly, you surely can't lose with the choice you will make on our site.
Local
Service
If you are looking for a trusted local gold coast plumber for plumbing emergencies, Industry Top 5 is here to help you by providing a curated list of the most dependable Gold Coast plumbers ready to take on the plumbing job you require. From hot water systems, gas fitters, plumbing problems, plumbing maintenance, drain blockages and other Gold Coast plumbing services, you can rely on these local Gold Coast plumbers to deliver high-quality workmanship when you need them.
The need for emergency services for plumbing does not choose the time of the day to strike. With hundreds of businesses vying for your attention, you can't afford to lose time and effort trying to determine which of these best plumbers are the ones you can count on. That is when Industry Top 5 can help! We provide our customers with a simplified process of selecting the most reliable plumbers on the Gold Coast or a member of the master plumbers association with just a few simple steps. Starting with a curated list of the most trusted plumbers, you can get to the right plumber available in Gold Coast with just a few simple steps. Whether you need gas fitters or dependable plumbers to fix your hot water system, unclog blocked drains, or render plumbing maintenance, you can rely on these experienced professionals to deliver a high-quality job. Best of all, they are available to serve you 24/7 and can come to your aid immediately.
Why Do You Need a Licensed Plumber in Gold Coast?
Doing plumbing work yourself can be a dangerous and costly activity. You might end up creating more damage than you fix. You also run the risk of rendering the warranty for your house void, especially if the damage you make is extensive. The work of plumbing maintenance or delivering plumbing services is best left to experienced professionals like those you can see on our site.
These professional plumbers on the Gold Coast have the necessary training and practical experience to deliver high-quality professional plumbing services for commercial or residential needs. Whether you need plumbing maintenance, emergency plumbing services, gas fitters, or servicing your hot water systems, you can rely on them to complete their plumbing services with 100% customer satisfaction.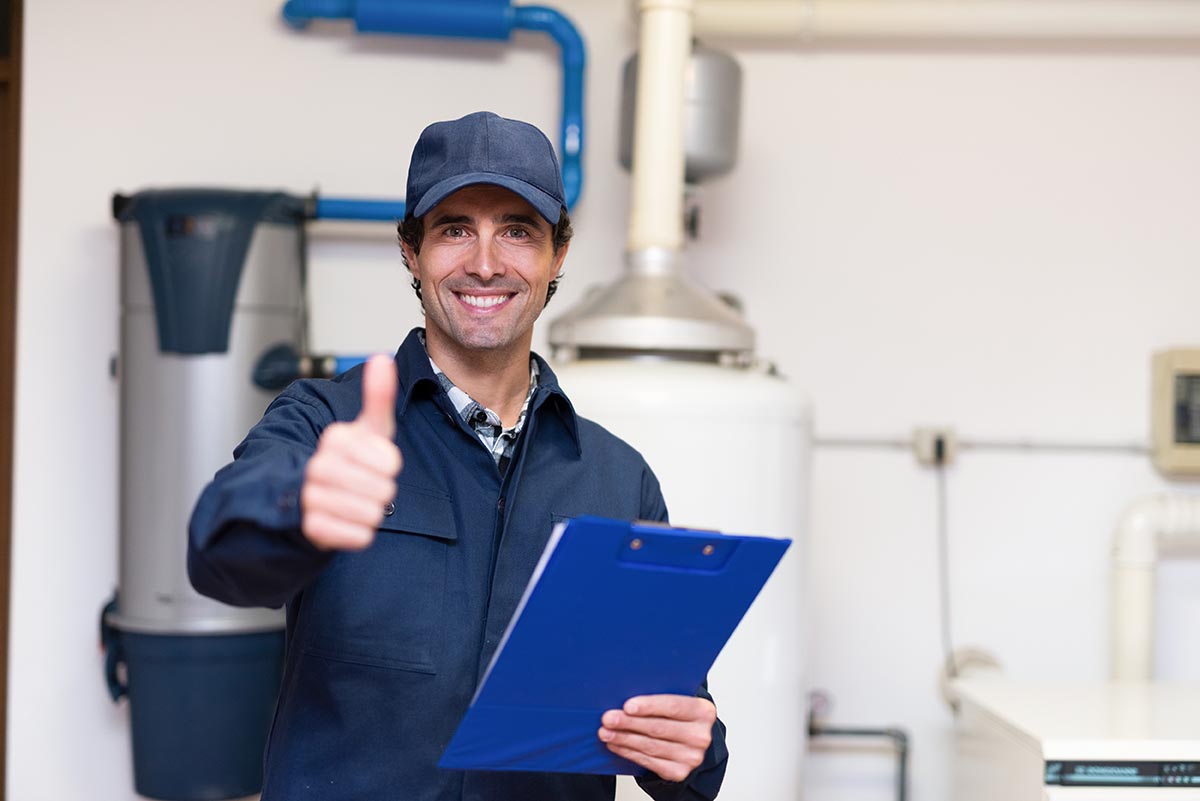 Gold Coast Plumbing Services
These reliable plumbers can deliver high-quality plumbing services for residential, industrial, or commercial needs. Whether the establishment is a home, a school, a factory, or a warehouse, you can rely on their technical expertise to promptly deliver your required service.
These Gold Coast Plumbers can deliver the following services:
Blocked Drains
Leaking Taps
Blocked toilets
Leaking roof repair
Gasfitters
Shower repairs or burst water pipe repairs
Hot water system maintenance, new hot water installation, and repair
Kitchen plumbing
Bathroom plumbing, renovations, and repairs
Commercial plumbing services
Installation of water filters
Drain repairs and maintenance
Dishwasher installation and replacement
Strata management
Repair and replacement of roof gutters
Backflow testing and prevention
Rainwater tank systems and installation
Drain camera surveying and problem detection
Don't worry if you have a plumbing service in mind that is not on the list above! Let the most dependable plumbers discuss with you what plumbing services you require for them, and you can rely on them to deliver promptly and with high quality.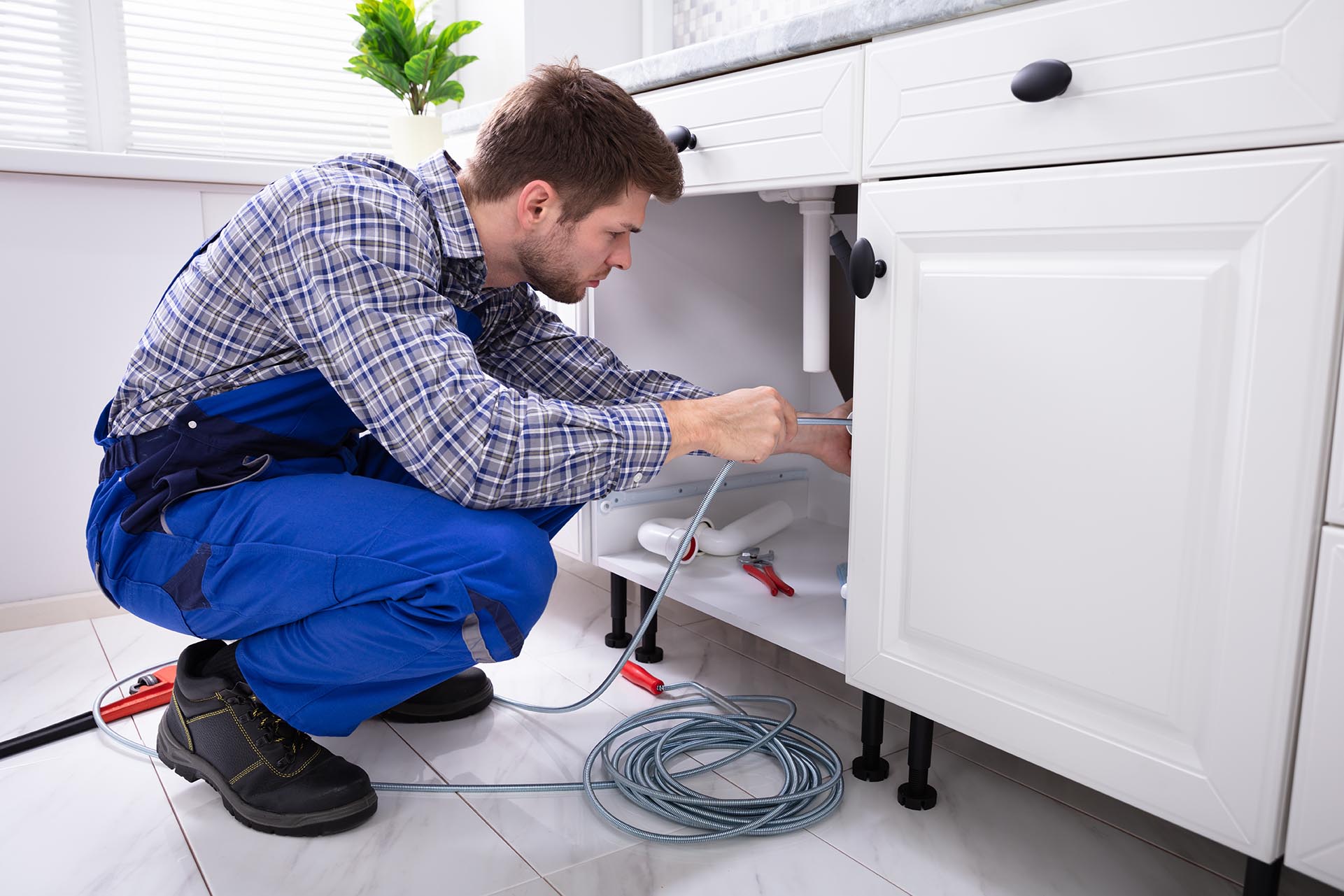 Fast and Reliable Plumbers on the Gold Coast
Whatever your plumbing problems are like a leaking tap, a broken pipe, or you just want a new hot water system. You can rely on these reliable plumbers on the Gold Coast to make a thorough assessment of your plumbing requirements and can give you an honestly written quotation before they start their work. These honest, professional plumbers will not surprise you with hidden surcharges and will provide you with fair upfront pricing all the time.
These professional plumbers will guarantee that you can get the most value of the time they render their plumbing services. Moreover, they will clean up the site once they complete the delivery of their plumbing services.
These dependable plumbers know all the plumbing regulations and will ensure full compliance with all OH&S requirements.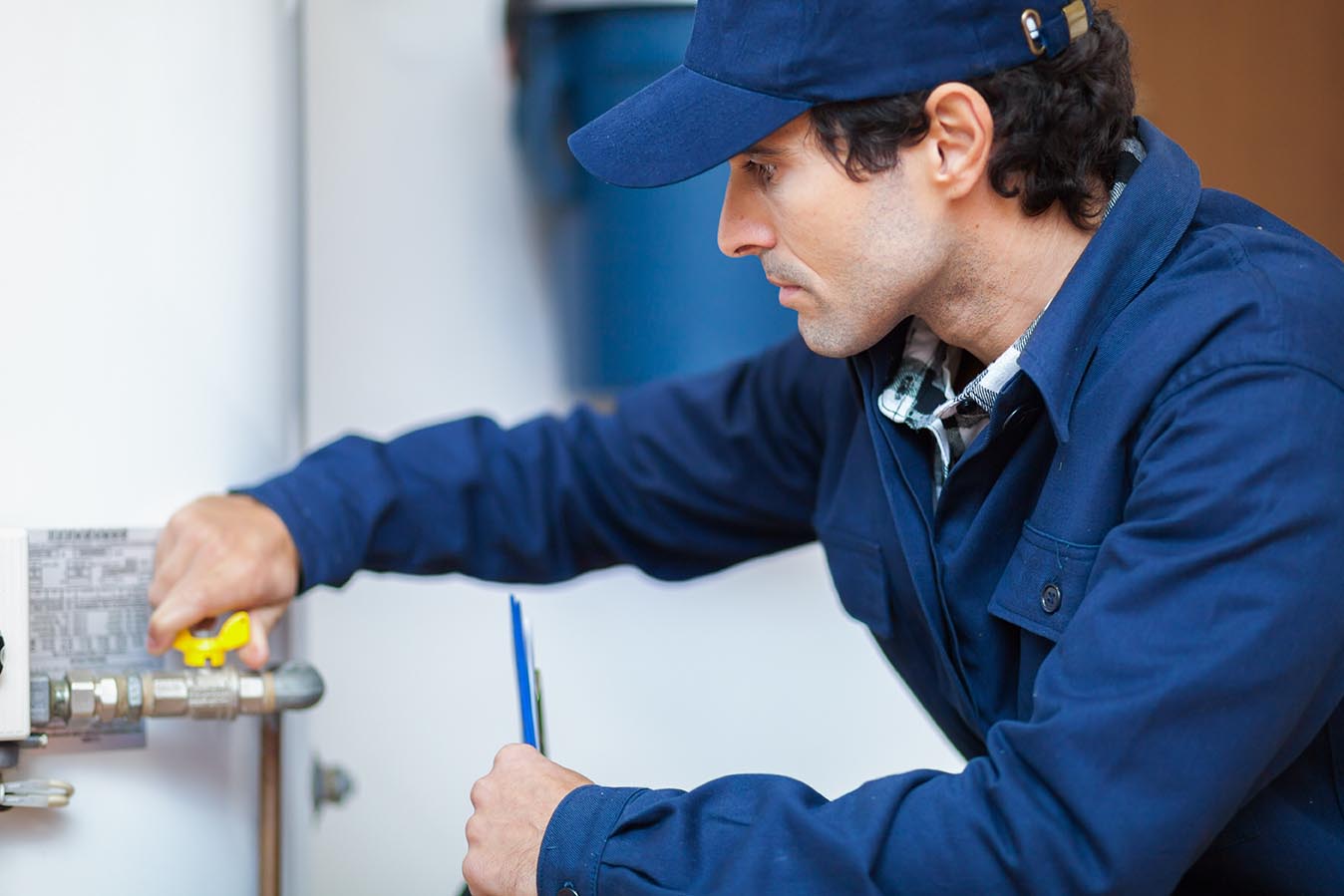 Benefits of Hiring an Local Plumber
These qualified and licensed Gold Coast plumbers will ensure peace of mind for their customers when they deliver their plumbing services. They will provide the following services:
They will always be on time when they deliver their plumbing services
They are always reliable and professional
They are always available 24/7 to ensure the convenience of their customers
They are trustworthy and courteous
They will provide written quotations with no hidden surcharges before they begin their work
They will ensure quality materials and workmanship to ensure that the result of their work will last a long time
Affordable and competitive upfront prices
They will always guarantee 100% customer satisfaction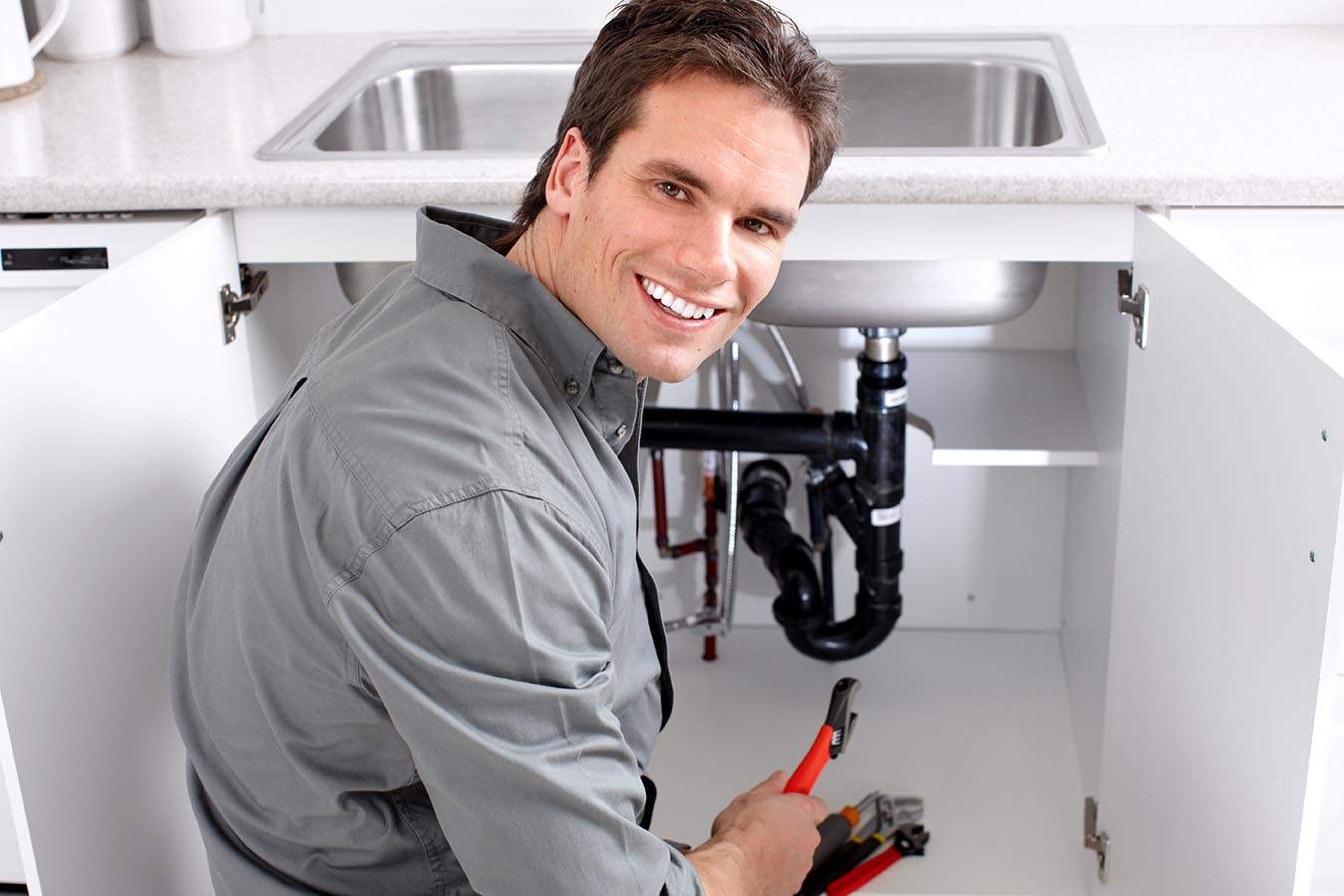 Frequently Asked Questions
Doing plumbing yourself is a dangerous activity. You run the risk of rendering the warranty on your home void. Moreover, it may be hard to pass a building inspection. Leave plumbing work to professionals to guarantee effective and safe plumbing work.
Plumbing hourly costs vary by state.
The call-out rate costs around $60 to $100. Plumbers will charge $70 to $120 per hour until finishing the work. The charge also depends on the skill level of the plumbers.
However, in terms of value, hiring a professional plumber will save you substantial costs in the long run.
Yes. In most cases, it is the first thing you should do. Water leaks inside your home can cause damage to your floors, walls, and paint. Worse yet, water will damage your furniture and appliances. Water leaks outside your home tend to waste a more substantial amount of water. Moreover, these can weaken the foundation of your home.
You can manage your water supply directly by budgeting from your water tank.
Having a water tank works best if there are water restrictions. If you can save on your water consumption, you can get a government rebate.
Commercial properties require backflow testing. Commercial properties consume much more water, so it is crucial to determine the risk of water contamination. Moreover, the plumbers can resolve plumbing issues that may cause the contaminants to seep through the clean water source early and take action.
Recent Reviews From Gold Coast Plumbers
I was really afraid when I smelled something like gas because this was the first time this happened where I live.
My house is made of wood so this is a huge risk. It is dry season and this place can be like a desert at this time. I made the right move by seeking the help of the right gas fitters I found on this site. They know my problem immediately and got on with it as soon as they arrive. The prices were really affordable too!
It is amazing a site can give you this kind of service quickly.
Before you might need yellow pages and make a few calls taking hours to look for a good one. Googling takes a few more steps and will force you to browse many and navigate sites. Some of which are slow loading. But here, just four or five clicks and they call! Wow!
Logan Lennox
Gold Coast Area
It's probably because of the salt water but it took until heavy rains for me to find out my gutters are done.
It wasn't such an urgent life-and-death thing but the way the plumbers approach it was astounding! Good thing I find them easily by using this site. They brought with them all that they need to get the job done. They didn't slack or anything. They came fast, work fast, and worked well.
Dakota Torrance
Varsity Lakes
Great guy ….great service ….Nathan and his offsider did a great job plumbing up 3 vanities for us. I recommend using Foster's plumbing to everyone.
Nathan is a wonderful plumber, he has helped me a number of times. His service is professional but friendly, I had a great experience with him. He looks for ways to save his customers time and money. He explains the work he is doing and how long things will take. A good plumber!
Felicity Tubner
Gold Coast
Cannot fault this company! They came when they said they would be there and did a great job on my bathroom installation! Would definitely use again!
We used Fosters Plumbing after getting two plumbers out previously who couldn't resolve the blocked drain. Nathan and his apprentice were able to get it finally unblocked within an hour and did an excellent job. He was honest, professional and got the job done. We highly recommend Fosters Plumbing
Have used Nathan a couple of times now and he is fantastic. Very quick to respond and professional. Highly recommend him
We had drainage issues at our investment property, and after having a plumber come and diagnose the issue and consequently quote us thousands to rectify, we decided to get a second opinion. We contacted Nathan, at Fosters Plumbing, whom promptly attend and quoted less to rectify the issue, he did an excellent job, was friendly and seemed to go out of his way to help us. We are extremely satisfied will definitely use him again and highly recommend Fosters Plumbing.
Thanks Nathan for installing my new hot water unit. I highly recommend you as you are reliable and took the time to explain how it all works. Great service.
Called e few plumbers the week we were leaving on a holiday and no one returned our calls. Nathan fixed it the day we were leaving giving us peace of mind. Excellent service and awesome guy to deal with. Will highly recommend him to any and all…!!
He is now our guy for any future issues .
Amazing service – Quoted and installed within a week. Replaced old electric hotwater system with brand new Gas system. I will be using David @ Hutchins Plumbing for all my future Gas and pumbing needs.
Honest – Professional – Knowledgable – Outstanding Customer Service
These are hard attributes to find these days, but from the moment that David turned up to rescue us from cold showers, I knew he was going to look after us. We just moved into our home, and everything started to break around us, including the hot water system on day two of our new homeownership. We woke up that morning to find hot water gushing out from a pipe outside. By the time David turned up, the water had stopped flowing. He checked what he could and suggest there was a problem, but it should be monitored, and if it reoccurs, he will help. It's been running for weeks without a problem. All the plumbers I called before Hutchins Plumbing and Gas wanted to sell and install a new system costing thousands.
I have saved Hutchins Plumbing and Gas number on my phone for all future work and recommend David to everyone I know.
David is very reliable and he does his job perfectly. Different to other plumber on GC. He will do the job properly and very honest. I get all my plumbing done by hutchins plumbing! I highly recommend it!
I needed a new gas line and connection from the gas bottles to new hot plates, including the conversion of the hot plates from natural gas to LPG.
David completed the job efficiently and ensured that every thing was safe and left things clean and tidy. I found his charges very reasonable and will happily use him again.
10/10 would recommend. David was polite, on time and very helpful. Pricing very reasonable – I have finally found a plumber!
Called with an emergency plumbing situation- Hutchins was the only business who answered an emergency number after hours. He came over within 15 minutes and fixed the issues very quickly whilst explaining to me what he was doing and what could occur as a result of further damage. I have had many other plumbers attend in the past and none were as informative as David. The additional information he gave me was very helpful and allowed me to understand what was included in my body corporate rates. The price was extremely fair and reasonable and I would not hesitate to recommend Hutchins Plumbing & Gas in the future. Very friendly, excellent service, fair pricing- will call again.
Tania Di Nicola
Gold Coast
Professional service. Good communication, arrived on time. Quote and service immediately. Great result. Satisfied.
Kyle & Josh were very professional and performed the tasks they were given professionally and efficiently. Very nice young men who were very friendly. Also the lady who answered my call was very friendly & professional on the phone & was able to give day & time the work would be done, which was spot on the exact time I was told that her men would be there. Can't recommend this company enough.
Regards Warren, very satisfied customer.
Very professional and helpful with the many questions I had. Jamie was thoughtful of our current situation and provided us with options to best suit our needs. We will most definitely use them again.
Josh was absolutely fabulous, helpful professional diligent. Solved our problem without fuss & very helpful with ongoing solutions & maintenance
Would definitely recommend (highly)
Contacted us the next day for follow up, found the experience highly professional