Best Plumbers Campbelltown
We curated a list of fully licenced, Quick & Reliable Plumbers in Campbelltown Area.
Why Choose
Industry Top 5?
Do not despair if you are looking for emergency plumbing service in the middle of the night or on a public holiday. With hundreds of plumbers vying for your attention, you can't afford to make a blind choice from any of these. You can't afford to take too much time to choose either. Industry Top 5 helps you solve both of these problems by providing a site that makes the selection process more straightforward.
Save
Time, Effort,

and

Money

Industry Top 5 knows the urgency of getting the emergency plumbing services you need in time. That is why we make it easy for our customers to get the services they need simply and quickly. The simplified selection process on our site enables our customers to save time, effort, and their much-needed money.
We are
Free
Industry Top 5 delivers tremendous value to our customers by providing them with a way to get emergency plumbing service on time. We provide our customers with a site with full features that can bring them everything they need when they need it. We did the hard work of researching hundreds of plumbers throughout Australia to provide our customers with a narrowed list of the most trusted plumber Campbelltown has available. Best of all, you can do all of these for FREE!
Ease of
Use
You can get the right plumbing service with just a few simple steps. We make the selection process more straightforward for our customers to select the most trusted plumber Campbelltown can provide. We also provide them with a site that is easy to navigate. Just fill out the contact form and the most reliable Campbelltown plumbers will send you their obligation-free quote and get in touch with you as soon as possible.
Real
Customer Reviews
Our narrowed list of the most dependable painters in Campbelltown is based on the accounts of genuine customers that received sterling plumbing service from these licensed professionals. We don't want our customers to take their chances, so we ensure that their choices have the backing of satisfied customers.
Comprehensive
Information
Industry Top 5 are experts in the industry, and we know what our customers need. We don't want our customers to take any chances by making hasty decisions based on scant data. Our site provides a narrowed list of the most dependable plumbers in Campbelltown that has the backing of satisfied customers. That list alone contains a lot of information by itself. Better yet, our customers can quickly get more relevant information with a few simple steps.
Local
Service
Local plumbers best deliver general plumbing maintenance in Campbelltown. These local plumbers can consistently deliver reliable service anytime that you call them. Better yet, you can save on cost and time because of their proximity. You shouldn't worry about the plumbers' supply base since they are just located nearby and can get to their main office if required by the situation.
Emergency plumbing services do not choose the time of the day when you need it. Neither does it select the time of the year. You don't need to worry if you think you are on a tight leash outside business hours. Industry Top 5 provides you with a list of the most dependable fully licensed plumbers who can deliver reliable service for your emergency plumbing requirements at any time. Do not let water leaks or gas leaks bring substantial damage and panic in your area. These professional licensed plumbers can get to you on time.
Industry Top 5 researched hundreds of plumbers across Australia to provide you with a narrowed list of the most reliable plumbers Campbelltown can provide. We ensure that all the skilled plumbers on our list are available 24/7. Just fill out the contact form and the most trusted plumbers in Campbelltown will provide you with their obligation-free quote and contact you as soon as possible.
Why Do You Need a Licensed Professional Plumber Campbelltown has Available?
You should not do plumbing work yourself if you want to avoid further damage or for the leaks to return sooner. You will also run the risk of rendering the warranty on your home void if you do plumbing job yourself. It is best to leave any plumbing work to licensed professional plumbers to ensure high-quality delivery of plumbing repairs.
These fully licensed plumbers know the existing laws surrounding plumbing. Each state has its own regulations that your local plumbers know about and ensures that their work does not violate any of these. They have technical training and years of practical experience to deliver general plumbing maintenance to residential and commercial establishments.

Comprehensive Plumber Campbelltown Services
Comprehensive Plumber Campbelltown Services
Whether your commercial or residential establishment is a house, a school, an entire apartment building, or even a warehouse, you can rely on these experienced plumbers in Campbelltown to render high-quality plumbing services.
These local plumbers in Campbelltown can deliver the following plumbing services:
Blocked drains
Blocked pipes
Leaking taps
Leaking toilets and other requirements for toilet repairs
Gas  installation, repair and maintenance
Toilet installation
Shower repairs
Hot water systems
Kitchen plumbing
Bathroom renovations
Commercial plumbing services
Water filter installation and maintenance
Installation and replacement of water heaters
Drain maintenance
Dishwasher installation and replacement
Gutter and roof repair and replacement
Backflow testing and prevention
Rainwater tank systems and installation
Drain camera surveying and plumbing problem leak detection
Don't worry if you have plumbing services in mind that are not on the list above. All the plumbers you see on our site can provide any plumbing services you need. Just get in touch with any of them through our site, and they can respond to any plumbing emergency or any plumbing needs when you need it.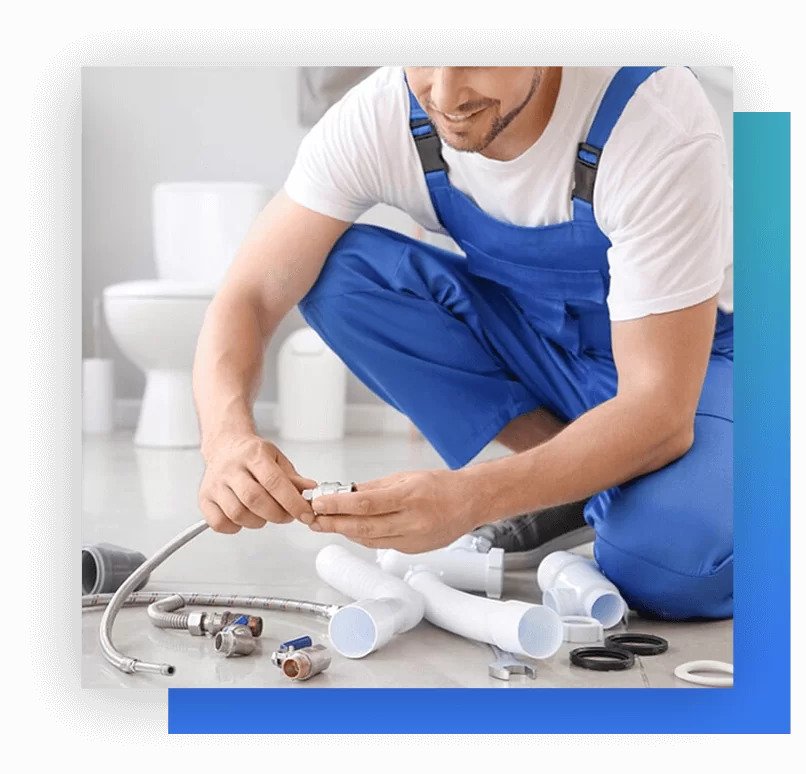 Fast and Reliable Plumber Campbelltown has on Offer
If you worry about the hidden cost and other surprises when the plumbing work is complete, you don't have to select any of the licensed plumber on our site. These experienced plumbers deliver honest and professional service by giving their assessments quotations and giving the most value of the time you paid them to do their job correctly. They know what their customers need and can provide you with honest upfront pricing, and will never surprise you with hidden costs. Best of all, they will clean up once they are done with the delivery of their plumbing services.
These licensed professionals know all the current regulations surrounding plumbing work.
They can ensure compliance with existing OH&S requirements in your state.
Benefits of an Expert Local Campbelltown Plumber
These qualified and licensed professional Campbelltown plumbers give you peace of mind to ensure you of the following:
They will arrive on time. Guaranteed!
They will always provide reliable and professional service
They are available 24/7 to spare you of the inconvenience of waiting too long, especially during emergencies
They are professional, trustworthy, and courteous
They will provide written quotes with no hidden surcharges once they have made their assessment on site
They ensure quality materials and workmanship
They offer affordable and competitive upfront prices
They will guarantee your satisfaction 100% of the time
Frequently Asked Questions
Plumbing hourly costs vary by state.
The call-out rate costs around $60 to $100. Plumbers will charge $70 to $120 per hour until finishing the work. The charge also depends on the skill level of the plumbers.
However, in terms of value, hiring a professional plumber will save you substantial costs in the long run.
They specialize in repairing and installing piping for wet areas in your home, such as toilets, showers, and drains. These duties also include piping for sewer, stormwater, gas fitting, and drainage.
Yes. In most cases, it is the first thing you should do. Water leaks inside your home can cause damage to your floors, walls, and paint. Worse yet, water will damage your furniture and appliances. Water leaks outside your home tend to waste a more substantial amount of water. Moreover, these can weaken the foundation of your home.
You can manage your water supply directly by budgeting from your water tank.
Having a water tank works best if there are water restrictions. If you can save on your water consumption, you can get a government rebate.
The water from your sink or toilet goes into the sewage system. This wastewater is then filtered and treated before introducing it into the natural bodies of water.
Commercial properties require backflow testing. Commercial properties consume much more water, so it is crucial to determine the risk of water contamination. Moreover, the plumbers can resolve plumbing issues that may cause the contaminants to seep through the clean water source early and take action.
Recent Reviews From Top Plumber
We have an assortment of  problems when we failed to look into our water bills.  We thought at first we were just consuming more.  But when we camped out from the house for two weeks I was surprised by our water bill!
I had the presence of mind calling a plumber through this site and they went here immediately.  It was a huge burst pipe!  They were really into the pipe repair and fixed it in a matter of hours.  Unfortunately, though, it took too much time for us to act and had quite significant damage.  If you notice any strange behaviour, on your metre, please don't ignore it and call the best plumber you can possibly get to.  Use this site to make sure.
Finn Dunbabin
Campbelltown NSW
I hope everyone is familiar how a leaking gas pipe would smell like.  Because the first thing you need to do is to call a qualified plumber to act on this immediately.
I recommend everyone knows this site so you won't waste time reflecting on each choice you see on Google. On this site, you just select anyone from the list and you don't need to worry.  That could be a matter of substantial damage or no damage at all.
Gabrielle Hodgkinson
Wetherill Park
You ever tried fixing a clogged toilet in the middle of Christmastime when everyone is in your home having a good time?  I didn't.  I had too much to do.
Check out this site and someone working even on Christmas eve will rush to your place to fix the plumbing problem.  And I was surprised by how reasonable they charge.  It wasn't a simple job they did, but they did it well!  Spared me a few blushes there.
Adam Lancaster
Englorie Park
Friendly, diligent and professional service. Perfectly solved and fixed my issue, Reasonable priced.
Alex and his teams is super amazing, they addressed the issue and fixed it without any hassle. After few other plumbers suggestion the issues under the road, Alex and his team found the broken pipes was just before the road. We are very happy with their service and would continue to use their service for future plumbing issues. They genuinely care to help fix any plumbing issues and will go above and beyond to address the issue. Alex and his team would highly recommend and they reasonably price the work that is required.
Super nice and friendly plumber! It only takes about 10 minutes to flush the blocked drains. Cheap price and good service!!
Alex is excellent and is very honest when providing a cost and estimate. Very professional and provide his honest recommendations on the hot water options and installation. He takes the time to explain in simple terms in detail and willing to provide great sound advice. Thanks Alex
Alex was very professional and friendly. Fantastic customer service.
Alex was such a pleasure to do business with, friendly hard working and knowledgeable. Going above and beyond to help and assure that the problem would be fixed. Great service, and I will be using this service in future for maintenance or for recommendations to family and friends.
Very professional and helpful.
Alex came over as soon as possible after our conversation. He checked my kitchen sink and was able to identify the cause of the blockage immediately after a jetblast.
He helped to not only replace the broken terracotta pipes, but upgraded it as well, and the work was done efficiently at a very reasonable cost
Great reliable service and very reasonable rates.
Our sewer backed up on the Monday of the long weekend (of course!) and we had to put the call out for a plumber. Alex from ABCO Plumbing Solutions phoned promptly, offered a fair priced solution for visiting us as his last job that day/evening, which we greatly appreciated. Alex was prompt, professional and communicated clearly what the issue was and how he was going to fix it. We cannot recommend this company highly enough and will definitely call again, when we next need a plumber.
Megan Boukaseff
Campbelltown
We had a blocked sewer and Alexander provided first class service and support. Would not hesitate to use again or recommend. Thank you for all your help and advice!
Super professional and helpful service. Our water heater went out on a Sunday. We received immediate service to get the new water heater installed despite extreme busy day. Friendly, trustworthy and fast plumbing service. I would hire this company again.
Highly recommended Alex and Abco Plumbing!
Alex is a person you can trust. He is reliable, honest and transparent in telling you the reason of the blockage and giving you the options to choose from. The price is affordable and the drain was cleared refreshingly after an amazing job. And he will also share some tips with you so you can maintain the drain better in the future.
Alex is the best recommended plumber and should have his number in your contacts.
Professional, Polite and friendly
Our tenants hot water system blew up late Saturday afternoon. After calling around most plumbers wouldn't come until Monday. We found Alex and nothing was a problem. He came straight out and replaced the hot water system for the young family. I now have a new plumber called Alex. Appreciate you helping out when it counted the most.
Glen Alexander
Campbelltown
Easy going and best plumbers to deal with. Very knowledgeable. We are builders and use them for all type of plumbing works.
I had Mick and Ale come out to investigate a gas leak. They were so professional, efficient and very very helpful! If you're looking for someone local in the MacArthur area that is quick and efficient in investigating any gas or plumbing issues, these are your go-to people.
Great job removing n installing new heater. Thanks
Finally I have found a plumber who's number I want to keep in my phone. From the moment I spoke to Mateo on the phone I knew he was a genuine, honest and friendly man. And I was not disappointed. He was wonderful. No job was too small. He gave me a price for everything as he went. No nasty surprises at end!. His level of professionalism was outstanding. So much so he is coming back next week to do more work for me.
Fantastic Service and price. Alexia was fantastic to deal with and very prompt and professional.
Polite, professional and proficient. Matteo gave me good suggestions, did the job well, and keep the place clean. By the way, he is a very knowledgeable man. Try ask him any questions in any fields, he will impress you.
Te-Chen Chiou
Campbelltown
Quick service very professional and easy to talk to. Good prices as well.
I highly recommend Alfa plumbing.
Matteo and his team are excellent! Quick response and fast quotation. Very good assesing the problem and providing the best solution.
Great service. Punctual, professional, affordable and very friendly.
Will definitely be using them for all my plumbing needs from now on. Will be recommending to everyone! Thanks guys
Andre Moreira
Campbelltown