Licensed & Experienced Plumbers Blacktown
We have a list of Fully Licensed Plumbers in Blacktown NSW
Why Choose
Industry Top 5?
Are you looking for professional plumbers in Blacktown that can deliver plumbing when you need them? Don't worry!
You don't need to go far to look. Emergency plumbing is not a matter you can sit on for hours. Industry Top 5 is here to help you get to the most trusted plumber Blacktown has to offer quickly.
Save
Time, Effort,

and

Money

Industry Top 5 knows that promptly getting emergency plumbing services is crucial for our customers.

That is why we made the selection process simple and our site easy to navigate. You can get in touch with the most dependable plumber Blacktown has available so you can avail yourself of high-quality emergency plumbing services quickly.
We are
Free
Industry Top 5 delivers enormous value to our customers because you can enjoy the full features of our site for FREE! We know what our customers need, so we did the hard work of researching hundreds of licensed plumbing services throughout Australia to bring you a curated list of the most dependable Blacktown plumbers. We also made our site easy to use to get obligation-free quotes and get the services you need ASAP.
Ease of
Use
You can get the services of the most trusted plumber Blacktown has available immediately with just a few simple steps. We make the selection process for our customers to select the most reliable Blacktown plumbers simpler. We also provide a site that is easy to navigate. Just fill out the contact form and the leading Blacktown plumbers will send you their obligation-free quotes and contact you as soon as possible.
Real
Customer Reviews
We base our narrowed list on the accounts of satisfied customers in the Blacktown area to ensure that you can't lose with the choice of a licensed plumber on our site. We researched hundreds of professional plumbing experts to help you find reliable help for any of your plumbing requirements.
Comprehensive
Information
Industry Top 5 knows what our customers need. We did the hard work of simplifying your selection process by researching hundreds of licensed plumbers throughout Australia to provide you with a narrowed list of the most dependable Blacktown plumbers that can deliver timely plumbing services. We also made our site easily navigable, so you can get all the data you need to make an informed decision every time.
Local
Service
Emergency plumbing services should be readily available 24/7. In that case, you always need a local plumber to be on-call any time you need them. A dependable local plumber Blacktown can save you on cost and time because of their proximity. Best of all, they know the market and can adjust to any situation while not straying away from their supply base.
If you need plumbing service in a hurry in the middle of the night or on a public holiday, isn't it a daunting task having to select from hundreds of possible plumbers? We know the urgency of the situation, and Industry Top 5 can help you find the most dependable plumber Blacktown has available quickly. Water leaks can bring substantial damage to your property, and the cost of wasted water can get more headaches. Worse, if it is a gas leak, you need help quickly. Don't worry!
Industry Top 5 researched hundreds of plumbers throughout Australia to help you select the most dependable plumber Blacktown has to offer in a narrowed list of the most reliable plumbers available. We ensure that all the plumbers in our curated list can be available to you anytime you need them and deliver the plumbing service you require regardless of scale and complexity. Each of these Blacktown plumbers is available 24/7 and can come to your aid immediately.
Why Do You Need a Licensed Professional Plumber Blacktown?
You don't need to rush into plumbing work yourself, even if it is simple. You run the risk of creating more damage to your home because chances are you can't make as thorough a plumbing job as professionals do. Worst yet, you might render the warranty on your home void. Not to mention, you might have insurance issues as well.
Professional and licensed plumbers know the law concerning plumbing work. Each state has its own regulations and having a local plumber help, you will ensure that you don't violate anything. They have meaningful training and ensure that their work will not cross-contaminate your clean water sources. These professional plumbers, especially those you find on our site, know the requirements of residential and commercial establishments. These experienced professionals are also well-versed in customization of your water supply which counts among these the installation of water tanks and hot water systems.
Comprehensive Plumber Blacktown Services
An experienced licensed Blacktown plumber can deliver residential, industrial, and commercial establishments plumbing services. Whether it is a small house or a huge warehouse, they can take on any plumbing task you require them whenever it is needed.
These local plumbers in Blacktown offer the following services:
Blocked drains
Leaking taps
Leaking toilets
Leaking roof repair
Gar repair and maintenance
Toilet repair and installation
Shower repairs
Hot water systems
Kitchen plumbing
Bathroom renovations
Commercial plumbing services
Water filter installation and maintenance
Installation and replacement of water heaters
Drain maintenance
Dishwasher installation and replacement
Strata management
Gutter and roof repair and replacement
Backflow testing and prevention
Rainwater tank systems and installation
Drain camera surveying and problem detection
Don't worry if you have a plumbing service in mind that you did not see in the enumeration above.
All the licensed plumbers you can find on this site can sit with you to discuss how to execute your next plumbing project or how to respond to your specific plumbing emergency.
Fast and Reliable Plumber Blacktown Has To Offer
Suppose you need an experienced professional plumber to render plumbing service for your office, home, or commercial or residential establishment. In that case, you can find the right plumber for your needs on our site.
These licensed plumbers have years of practical experience and long lists of satisfied clients. They know what their customers need and can provide you with honest pricing upfront, and will never surprise you with hidden costs. These plumbers work professionally and ensure that each second you pay them counts meaningfully. Best of all, they will clean up after they complete their plumbing services.
These licensed professional plumbers know the laws regarding plumbing. They can assure you that they comply with all OH&S requirements in your state.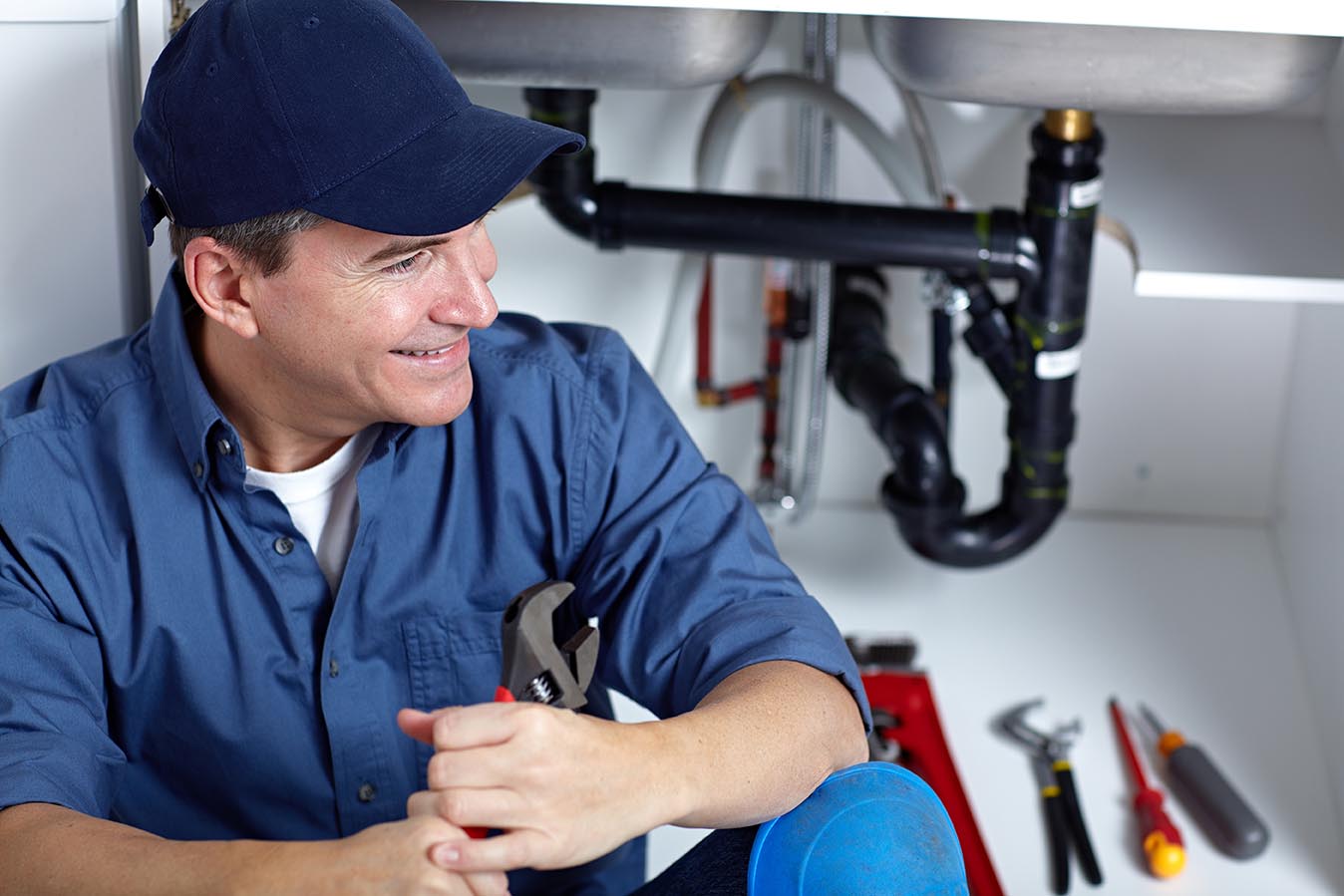 Benefits of an Expert Local Blacktown Plumber
These qualified licensed local Blacktown plumbers can give you peace of mind by ensuring you of the following:
They will guarantee on-time arrival
They can provide reliable and professional service
They are available 24/7 to ensure convenience during emergencies
They are professional, trustworthy, and courteous
They will provide written quotes with no hidden surcharges before any work begins
They ensure quality materials and workmanship: the parts that they provide are high quality
Affordable and competitive upfront prices
They will guarantee a 100% satisfaction rate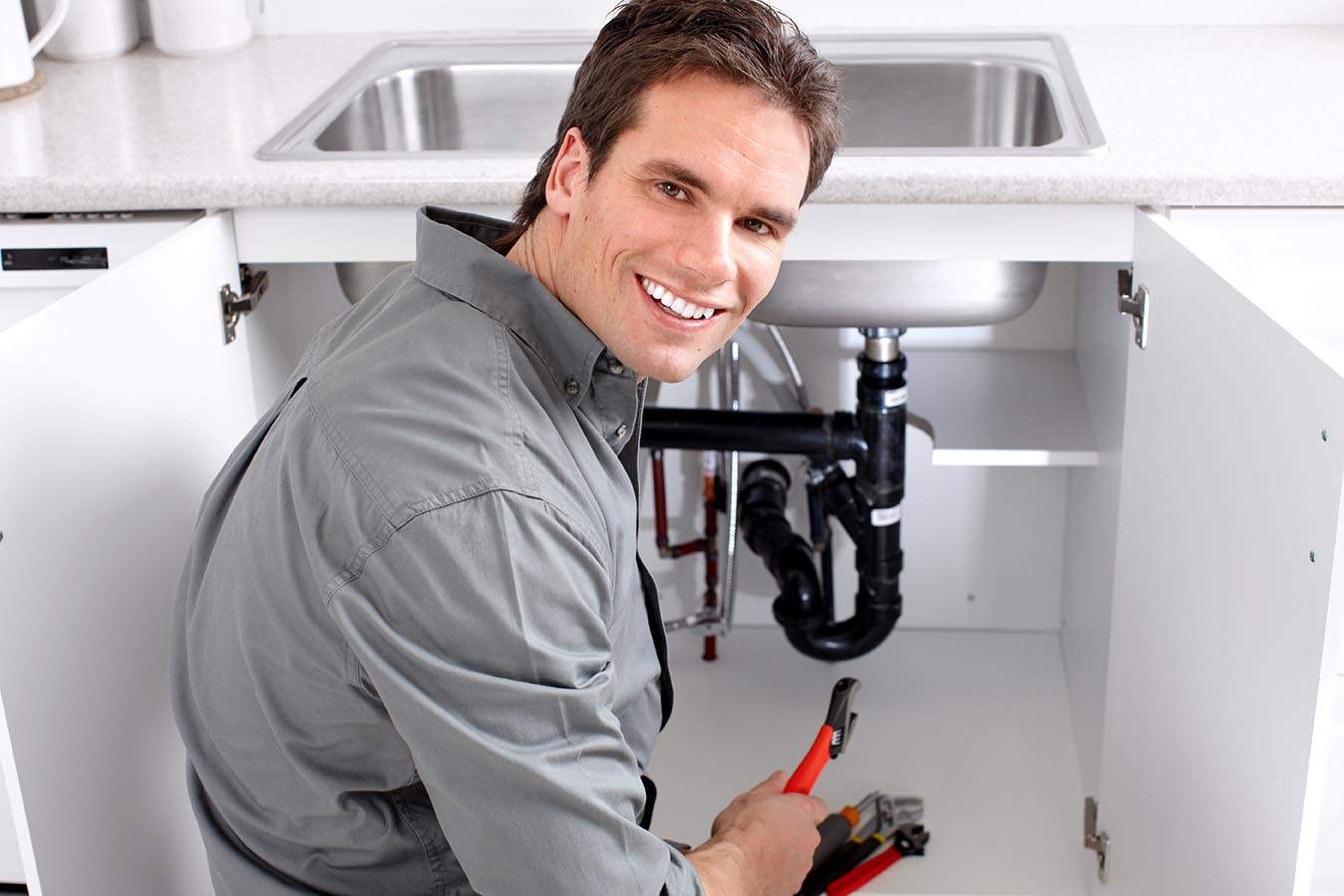 Frequently Asked Questions
Doing plumbing yourself is a dangerous activity. You run the risk of rendering the warranty on your home void. Moreover, it may be hard to pass a building inspection. Leave plumbing work to professionals to guarantee effective and safe plumbing work.
Plumbing hourly costs vary by state.
The call-out rate costs around $60 to $100. Plumbers will charge $70 to $120 per hour until finishing the work. The charge also depends on the skill level of the plumbers.
However, in terms of value, hiring a professional plumber will save you substantial costs in the long run.
Yes. In most cases, it is the first thing you should do. Water leaks inside your home can cause damage to your floors, walls, and paint. Worse yet, water will damage your furniture and appliances. Water leaks outside your home tend to waste a more substantial amount of water. Moreover, these can weaken the foundation of your home.
You can manage your water supply directly by budgeting from your water tank.
Having a water tank works best if there are water restrictions. If you can save on your water consumption, you can get a government rebate.
The water from your sink or toilet goes into the sewage system. This wastewater is then filtered and treated before introducing it into the natural bodies of water.
Professional Blacktown Plumbers Review
Don't go cheap when you avail of plumbing services in Blacktown NSW.
There are cutthroat plumbers out there who will undercut prices yet leave dissatisfied customers in their wake. And when plumbing work goes wrong, the resulting cost can be much much more than you saved! The best thing to do when you have plumbing problems is to look for the best. Yes everybody says they are the best but Industry Top 5 is a handy tool to have by having third party people telling you which among these are the best.
Cameron Hollis
blacktown nsw
Don't cut corners when you select materials in your plumbing work.
You will end up having burst pipes repaired sooner than you think. What you should do is to select the best one near you. Using this site helped me find mine. Then let them decide which materials to use. If you don't want trouble after a long time then all you need to do is to simply choose the best and this site shows them all.
Connor MacCarthy
blacktown nsw
The single nagging concern for unit owners are leaking pipes especially if it is not yours.
I learned from a neighbor how to negotiate this complicated situation properly. He chose a superb plumber from this site and they did everything within a few hours. They did the assessments, made a rundown of the problem with all my neighbors present, and solved the issue quickly!
Hugo Farthing
blacktown nsw
Friendly and honest service, very prompt and punctual. Will definitely use Gee Plumbing in the future!
Friendly and polite service. They took their time to assess the situation and gave me further advice on how to avoid any issue in the future. Definitely not the usual plumbers.
Great friendly service, arrived within an hour of calling up .
Called these guys out to my house to look at a sewer problem, it had become worse over recent weeks, toilet & bathroom was effected.
They went above & beyond to find the source of the blockages which end up being in 2 different areas, showed me the footage of the blockages on the inspection camera before & after they had cleared them.
Great result, guys were easy to get along with & very experienced in what they do.. I am very happy with the service & price & highly recommend..
I Can highly recommend Fusion Plumbing for all your plumbing needs.
Had a leak coming up through the floor. Plumber sent to our home immediately to help investigate the issue, and provided us a number of options of how to fix it. Honest pricing and very professional service. Even helped fix a number of other smaller issues without additional costs. Will definitely use these guys again
Awesome and very professional service by Mr Ryan
Called with a Friday afternoon special. Was given an approx. quote over the phone and had someone arrive within 30min. The guy who arrived was friendly, professional and helpful. Highly recommended!
Brendon Fitzgerald
Blacktown
Very prompt, professional and a honest service.
Amazing and responsive service they have installed our laundry tub at an old investment property with only 24 hours notice professional service and done the job right. They always clean up after as well. Hired them twice and was happy with their price and service everytime. Would definitely use them again. Recommended them to my family and friends already.
Fantastic service from the guys – worked tirelessly to get the best solution for a great price.
Fantastic service and very responsive – Called this morning with a leaking pipe in the kitchen and they were out here ahead of schedule and got it fixed and cleaned up in no time. Very friendly and professional and overall an excellent value service – Would def use them again and recommend!
Shaun is very professional, reliable and did a great job checking the leakages.
Top company! Tried to find a honest company to look after my grandparents plumbing issues without being ripped off and was extremely happy with all aspect of works. Came out same day as well.
Highly recommended!
Lads did a nice, clean and professional job on my property. Will definitely use them going forward. Nice work!
Kevin Kelly responded quickly to our request to fix our gas boosted solar hot water system. His plumbers were professional and communicated well, as they did the work to replace the solar controller and pump, which were about 12 years old. I respected the way Kevin supported my decision to source the replacement parts online.
Fast and effective with honest people doing the job
We had a great experience. Prompt to visit site & quote. Written, professional quote with scope (no misinterpretation of requirements & hidden extras). Great, knowledgeable plumbers who did the job. Thanks Fusion!
Very great service & help, especially thankful as we had a new BBQ & needed expert help to get it going properly. Highly recommend.
I want to acknowledge the excellent work Nathan from Fusion Plumbing did at my place last week. He more than deserves to be singled out for his friendly disposition, hard work, and skill. He did everything he said he would do, only better, including cleaning up the lawn where he was working. Great service! Thanks.
I have used Fusion plumber's for years. They are reliable, efficient and always do a fair price. I highly recommend doing business with Kevin and his team.
Kevin and Andy from Fusion Plumbing are the perfect team. They helped me out of a bind last Saturday when another plumber (after booking the job a week ahead of time) left me high and dry. They were on the job within an hour of calling them, and went to great lengths to make sure of a job well done! Without a doubt, I would recommend them to all my family and friends, and call them again in a heartbeat the next time I need a plumber. Thank you Fusion Plumbing!
Emmanuel Vassallo
Blacktown
Fusion plumbing provided a quick and efficient service and at a reasonable price. I will certainly be using them again
As I am unable to write another review, Honestly best plumbers i have ever dealt with, they have done 3 jobs for me so far and i will not be going to anyone else. Kevin is so professional, very responsive, very affordable and overall someone great to deal with. All the jobs they have done they did a great job were very clean and very friendly. I cannot recommend these guys more 🙂
About Blacktown NSW
Blacktown is a suburb located west of Sydney, about an hour's drive from Sydney CBD via M4. With a population of almost 50,000, it is the largest township in the entire state of New South Wales. Blacktown is also one of Sydney's most culturally diverse suburbs, with a substantial proportion of its people from India, the Philippines, China, and the Pacific Island nations calling it home. The income profile of the residents is medium-to-high, with a significant portion of its residents working in the healthcare sector.
Different groups of the Darug people inhabited the area occupied by the present-day Blacktown.
Its name originated from its association with the Native Institution in 1823, where the site was initially named "The Blacks Town." The early development of the town sprung around the train station from 1862.
Blacktown's commercial activity centers around the Blacktown railway station like in the town's history. Westpoint Blacktown and several small shops, restaurants, and hotels dot the Blacktown Commercial Business District. Blacktown played host to softball games staged for the Sydney 2000 Olympic games.
Other Residential Plumbing Services Near Blacktown