Trusted Plumbers in Bankstown Residents
Here are lists of General Plumbing Maintenance & Repair Services Near Bankstown.
Why Choose
Industry Top 5?
If you are looking for local plumbers that can deliver prompt plumbing services when you need them and where you need them, you don't need to go far to look. Let Industry Top 5 provide you with a narrowed list of the most trusted emergency plumber, gas fitters, or other professionals that can help you with your required plumbing services any time of the day.
Save
Time, Effort,

and

Money

Industry Top 5 knows the urgency of your situation. We know that finding a trusted emergency plumber should not take too much time for you.

That is why we made your selection process simpler. This simplified selection process will save you valuable time, effort, and money.
We are
Free
Industry Top 5 offers tremendous value for our thousands of customers by providing the full features of our website to our customers at no cost to them. We know what our customers need, so we did the hard work of researching hundreds of customers to ensure that our customers can't lose with any of the choices they make on our site.
Ease of
Use
Not only do we make the selection of the most dependable plumber Bankstown and the surrounding areas can offer, but we also make it easy for you to use our site. You can reach your most trusted plumber in Bankstown in a few easy steps. Just fill out the contact form, and the leading plumbers in Bankstown will send their obligation-free quote and contact you as soon as possible.
Real
Customer Reviews
Our narrowed list of the most reliable plumbers in Bankstown will always give you a right choice.
We base the curated list from our research on genuine customer feedback to assure that any of your choices will be dependable and can deliver high-quality service all the time.
Comprehensive
Information
Industry Top 5 are experts in the industry. We know what our customers need. Based on hundreds of genuine customer accounts, the narrowed list alone contains essential information that helps our customers make a solid decision.
Moreover, you can get more information through our site with just a few simple steps. You can reach the most dependable plumbers in Bankstown by just filling out the contact form.
Local
Service
Especially for emergency plumbing services, quickly getting hold of an emergency plumber is crucial. You can get the most value from the most dependable, trusted plumber Bankstown has available because of their proximity and knowledge of the local market.
That is why our site makes it easy for our customers to get the most trusted local plumbers in Bankstown immediately. Note that you can easily select the most trusted plumber Bankstown has to offer right after you arrive on this page.
The need for emergency plumbing does not choose the time of the day or the day of the year it will strike.
It is critical to have an emergency plumber come over at your location regardless of the time of the day or even on public holidays. Water leaks can bring substantial damage, and the cost of wasted water alone can get additional headaches. Whether from a burst pipe, heater malfunction, or gas pipe issues, you will need help immediately.
Industry Top 5 did the hard work of researching hundreds of plumbers in Australia to provide you with a narrowed list of the most dependable plumbers in Bankstown that can be available whenever you need them. Each plumber Bankstown has on our list is available 24/7 and will provide the best customer service available immediately. If you need a trustworthy plumber in Bankstown who is fully qualified, licensed, insured, as well as being punctual, all you need is to fill out the contact form, and they will be in touch with you as soon as possible.
Why Do You Need a Licensed professional Plumber?
Doing plumbing yourself is a dangerous activity. You run the risk of rendering the warranty on your home void. Moreover, it may be hard to pass a building inspection. Leave plumbing work to professionals to guarantee effective and safe plumbing work.
Professional and licensed plumbers are aware of all the regulations concerning plumbing work.
They can also do a professional job that will leave no possible backflows that will contaminate your clean water supply. Best of all, they understand everything that concerns fluid flow in any buildings, regardless of whether they are residential or commercial establishments. You can also call on these professional plumbers to customize the water supply for your homes, such as installation of water tanks, solar water heating installation, and other related tasks.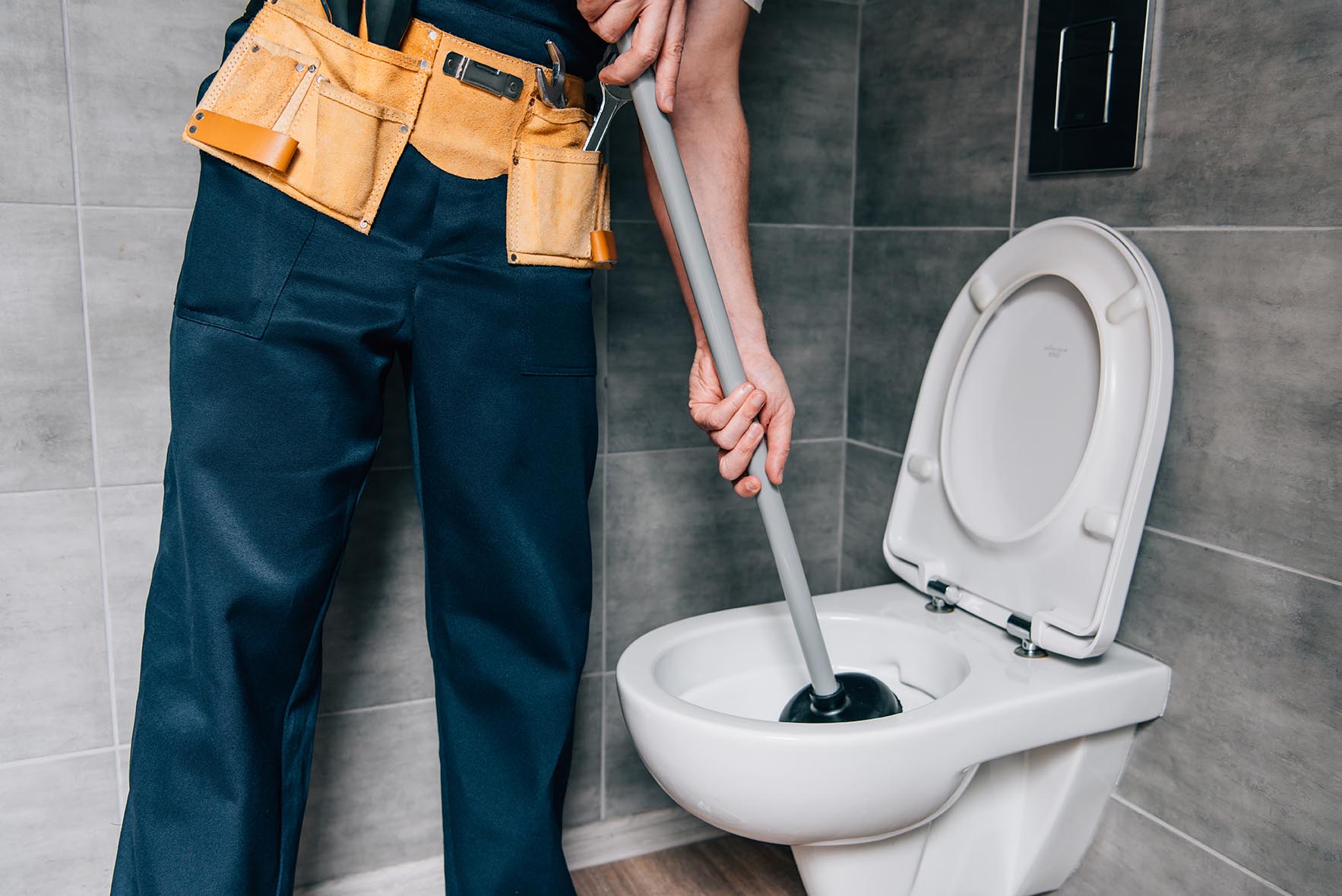 Comprehensive Plumber Bankstown Services
An experienced professional plumber in Bankstown can take on any plumbing tasks for residential, industrial, and commercial uses. Regardless of scale and complexity, they can take on any plumbing tasks and deliver high-quality work.
These local Bankstown plumbers can deliver the following services:
Blocked drains
Leaking taps
Leaking toilets
Leaking roof repair
Gas repair and maintenance
Toilet repair and installation
Shower repairs
Hot water systems
Kitchen plumbing
Bathroom renovations
 Commercial plumbing services
Water filter installation and maintenance
Installation and replacement of water heaters
Drain maintenance
Dishwasher installation and replacement
Strata management
Gutter and roof repair and replacement
Backflow testing and prevention
Rainwater tank systems and installation
Drain camera surveying and problem detection
Don't worry if you have plumbing needs that are not in the enumeration above! These professional plumbers in Bankstown can sit with you to discuss your next plumbing project or how to solve your current plumbing emergency.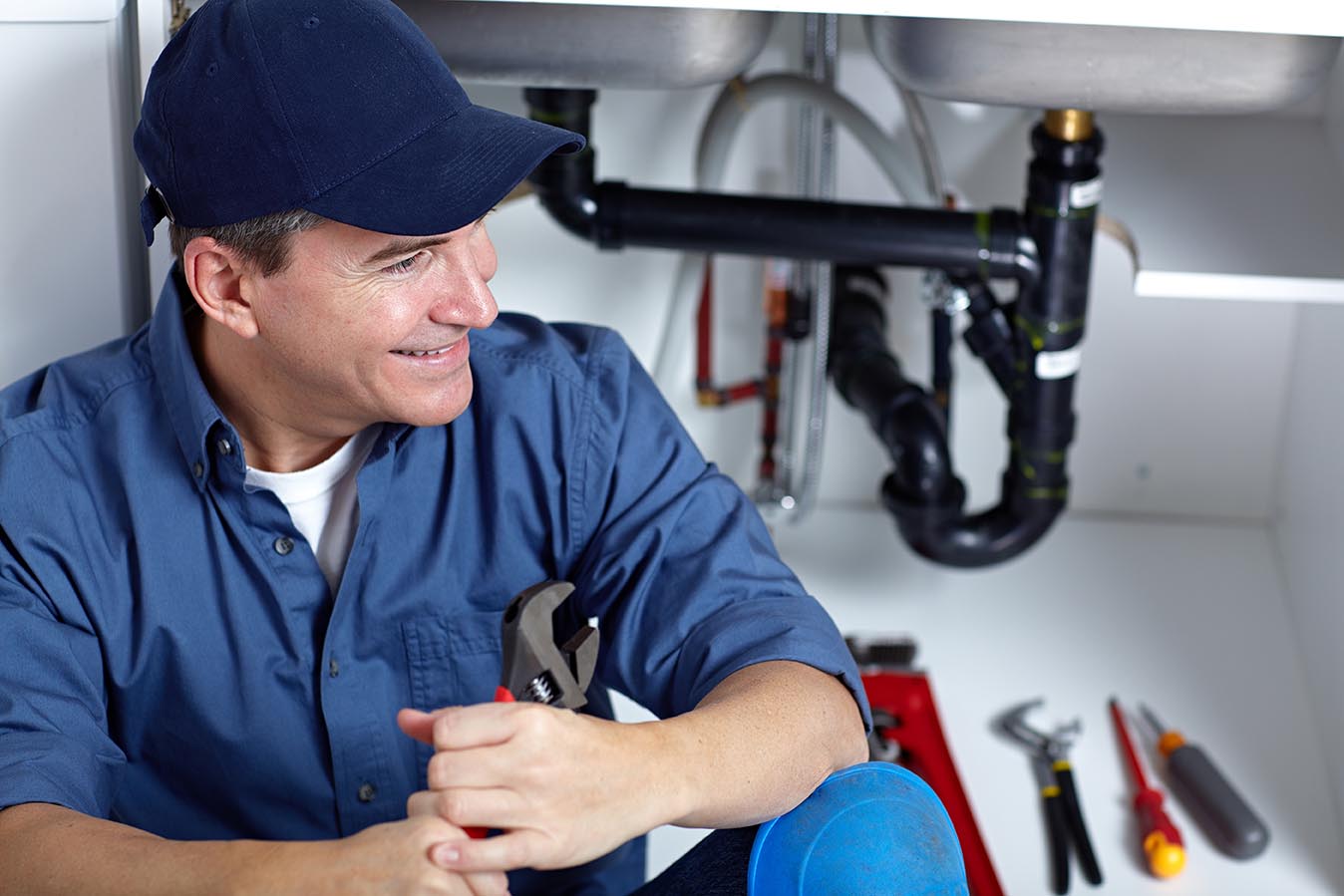 Fast and Reliable Plumber Bankstown near You
Whether you need an experienced plumber for your office, home, hotel, shop, hospital, or school, you can find the right plumber for your needs on our site.
A qualified and dependable plumber will provide you with honest upfront pricing and not surprise you with hidden charges. They will ensure that you can get the most value from the time they render their services and fix the problem at the soonest possible time. Best of all, they will not leave any unsightly traces from their work that you have to worry about.
These licensed and experienced plumbers in Bankstown have years of practical experience and long lists of satisfied clients. They can assure you of compliance with existing OH&S requirements in your state.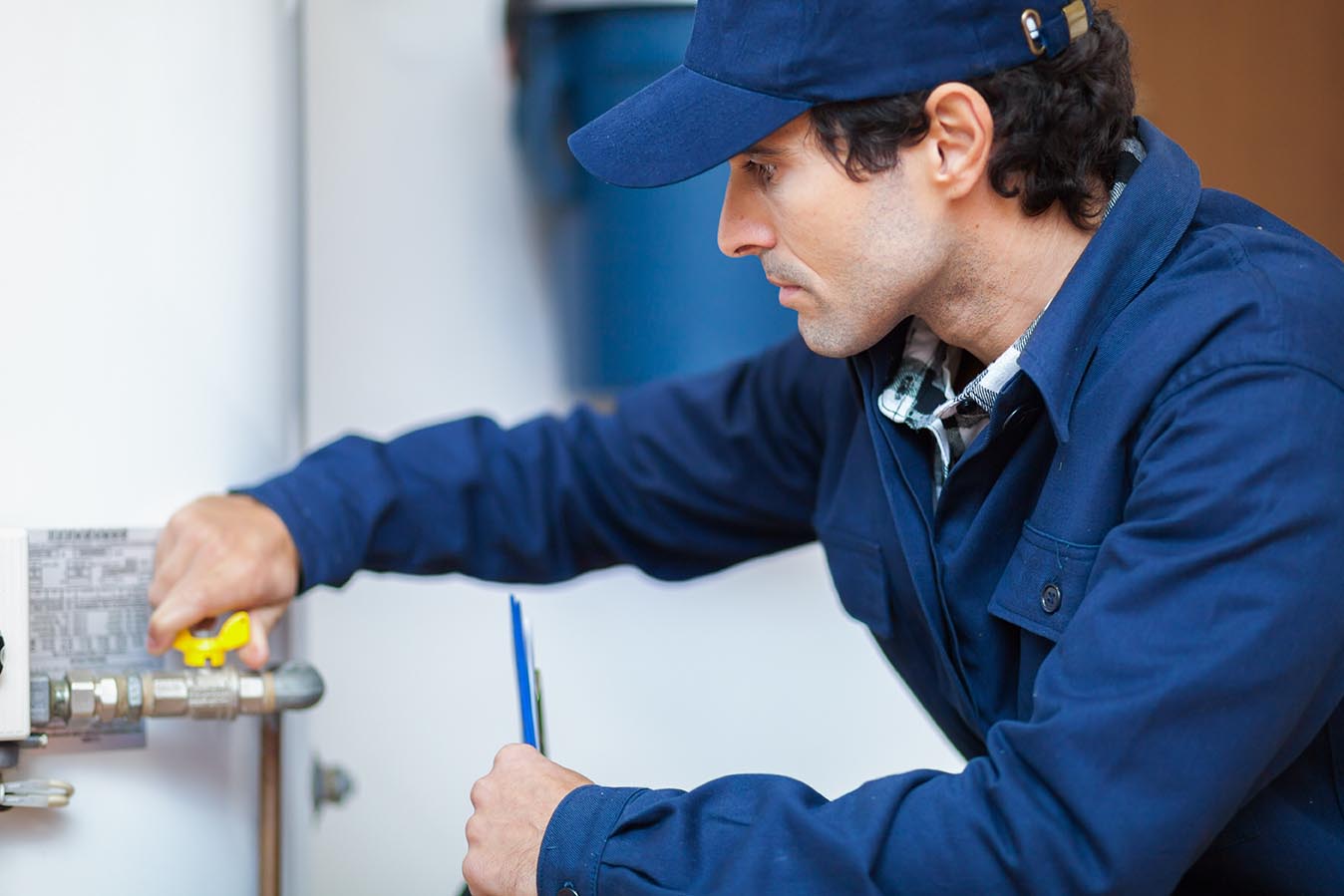 Benefits of an Expert Local Bankstown Plumber
These qualified local Bankstown plumbers can provide you with peace of mind by assuring you of the following:
They will guarantee on-time arrival
They can provide reliable and professional service
They are available 24/7 to provide convenience and assist you during emergencies
They are professional, trustworthy, and courteous
They will provide written quotes with no hidden surcharges before any work begins
They ensure quality materials and workmanship: the parts that they provide are high quality
Affordable and competitive upfront prices
They will guarantee a 100% satisfaction rate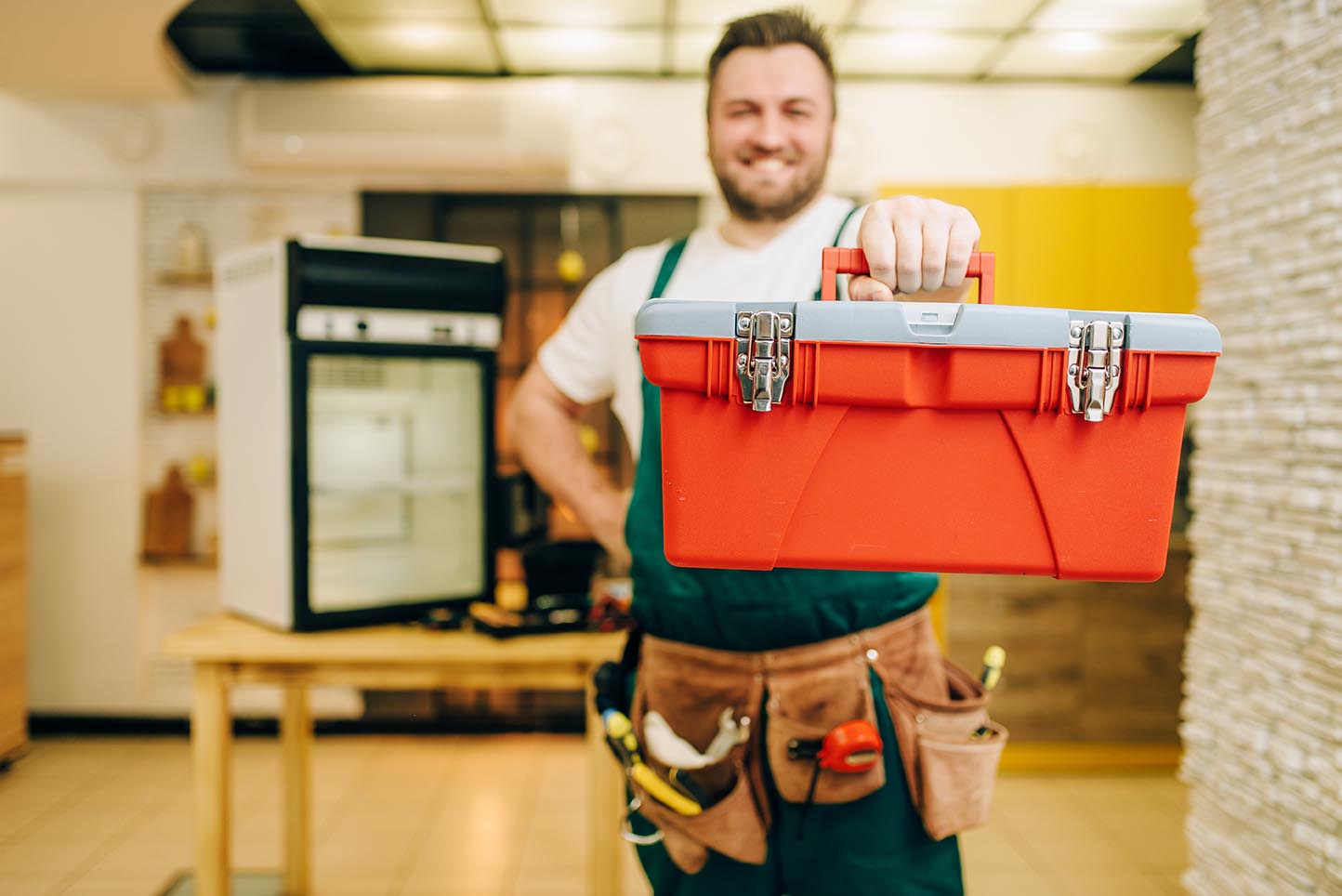 Frequently Asked Questions
There are two main types of estimates for prices the plumbers provide. Please make sure that you ask which amount you have been quoted.
Most professional plumbers will not stray far away from their initial estimate.
Fixed Price: This is the total price you will pay for the entire installation or repair.
It covers all materials and labour regardless of the time frame. Substantial construction work will usually involve this type of pricing.
Estimated Price: This is common for emergency repair work. It will depend on the amount of work and problem once the assessment of the situation is complete. The plumber will provide you with a minimum and maximum price. Don't worry. They will not charge above the maximum price limit.
Plumbing hourly costs vary by state.
The call-out rate costs around $60 to $100. Plumbers will charge $70 to $120 per hour until finishing the work. The charge also depends on the skill level of the plumbers.
However, in terms of value, hiring a professional plumber will save you substantial costs in the long run.
Yes. In most cases, it is the first thing you should do. Water leaks inside your home can cause damage to your floors, walls, and paint. Worse yet, water will damage your furniture and appliances. Water leaks outside your home tend to waste a more substantial amount of water. Moreover, these can weaken the foundation of your home.
Doing plumbing yourself is a dangerous activity. You run the risk of rendering the warranty on your home void. Moreover, it may be hard to pass a building inspection. Leave plumbing work to professionals to guarantee effective and safe plumbing work.
Please check your shower for a build-up of hair and grime. As for outdoor drains, tree roots may enter the sewer or stormwater pipework. The best course of action is to call on your plumbing service provider if the immediate threats can't be managed.
Recent Reviews From Professional Plumbers
The first thing you do when you smell a hint of gas from a metre away is to go to your phone and look for expert plumbers.
The plumbing services available on this site can do the job of solving this small, but dangerous, problem. If you try doing it yourself then you might end up spending hours talking to plumbers who may not be able to solve this issue. If you use Industry Top 5 to look for these kinds of services then you are lucky.
It doesn't rain much in the summer but when it does you might just find out you have either a serious drain issue or your gutters are clogged.
Most of us are too busy looking after places where we don't so certain problems just show up when it rains heavily. Having Industry Top 5 as a directory can help you find the best plumbers available and they can get to your place easily. Rain or shine. Night or day!
I was surprised by my water bill and took too long to decide once what to do.
It turned out that a pipe underneath our home burst and might have compromised our foundation. The cost was staggering. The resulting repair work run into $20,000 at least. It is best if you check your water metre occasionally. Sometimes when it tends to go too fast, there might be a lurking problem underneath. If you have Industry Top 5 with you then better. Call any of the plumbers in the first page and you can save yourself a lot of money.
Zachary Blaxland
Bankstown NSW
If I could give them 100 stars I would. Great honest service. I Highly recommend this plumbing company.
Joe helped transform our bathrooms concealing sink drainage and fitting all our shower, bath and tap wear. We called him back out to fit an instantaneous hot water system and he also fitted a new kitchen mixer!
Would 100% recommend him
Just Fake It Bouquets
Bankstown
Thank you Joe for all your hard work. We lived with a sewer problem for years before we finally got down to the bottom of it thanks to you. You are fantastic at what you do we appreciate it so much.
Great independent plumbing service. Very friendly & knowledgeable employees. They have done various things for my house & friends such as put in new bathroom & kitchen faucets, new toilet, unclogged a shower drain. I feel like I could ask them about anything plumbing related & get an honest & helpful answer. I would recommend these guys to anyone!
Joseph and the team at BDS Plumbing were very professional, reasonably priced and had amazing service – Highly recommended!
Professional, Reliable and Knowledgeable- used BDS plumbing for a number of issues – they came out had a quick look and repaired what needed to be fixed – no complaints !! Definitely recommend a 10/10 for their prompt reliable service !!! Thanks guys !!!
Great plumber he fixed my sewer with in 24 hours and plumbing for my fridge highly recommended
Very happy with Joe and the BDS Plumbing team. Joe is professional, reliable and it is very evident that he has a passion for what he does. Joe came out to replace my hot water system and repair a leaking bath tub pipe. He was prompt and clean. His work is meticulous and thorough! You only have to look at his truck to see what high quality work he has to offer, and not to mention very affordable! Thank you Joe, highly recommend!
Needed help unblocking a pipe on short notice and was fixed quickly. Honest and professional.
Very happy with Joe and the BDS Plumbing team. Joe is professional, reliable and it is very evident that he has a passion for what he does. Joe came out to replace my hot water system and repair a leaking bath tub pipe. He was prompt and clean. His work is meticulous and thorough! You only have to look at his truck to see what high quality work he has to offer, and not to mention very affordable! Thank you Joe, highly recommend!
Highly recommended plumber arrived on time very professional i received such great service they were upfront and very fare with pricing.
We use Rainman Plumbing for all our plumbing needs at our business premises. The boys are always on time and always get the job done. Our business relies on Rainman plumbing and highly recommend them.
Tim was quick to respond and fixed my toilet in no time and was very professional. Will definitely recommend him and his team
I had Rainman plumbing come to repair issues with my toilet & install a new tap in my kitchen. The guys were friendly & efficient & took the time to explain the issues to me. Everything is all fixed & they were quick too! Thanks again
Michallie Harland
Bankstown
Mick turned up on time and done a good job
On the two occasions I needed Mick's service he was very responsive, professional and knowledgeable. He takes you through describing the problem and explaining what is the solution or service before committing with you on the outcome. It has been a pleasure to deal with Mick and will definitely use his services again in the future. Cheers.
Wagner De Oliveira
Bankstown
Very prompt in responding, very professional and pleasant. Exceeded expectations, highly recommend.
My en-suite shower was leaking badly into my wall cavity and flooding the other side of my house whenever I turned on the water. It was unusable. Mick from Rainman Plumbing quickly diagnosed the problem and fixed it with minimal cutting of the concrete. I was pleased with the result and now I have a fully working shower – It was a life changer for me, and for a reasonable price. If you are looking for a highly skilled and experienced plumber and you want the job done right, I would highly recommend Mick from Rainman Plumbing.
Very quick, efficient and very professional. Also good price.
Rainman are the most honest tradespeople I've ever used. I've used them on multiple occasions for both emergency repairs and selective services. They always respond to my calls promptly, turn up when they say they will and provide quick turnaround of solutions. They provide paperwork and guarantees with all their work. Im a happy customer and will continue to use them for all my plumbing needs.
The plumbers at Rainman are awesome! They are quick to respond to emergencies and are very friendly with great communication skills. I've used their services many times with great results.
Mick came to my place to investigate a blocked drain i had. He was on time and very polite and spent the time to explain to me what the issues were. He even left the area cleaner than when he arrived. Great service and knowledge. A++ thanks again Mick
Very professional great craftsmanship. Will not use anyone else
We had an emergency gas leak from gas cooktop, Tim replied and arrived in time and detected problem very quickly, replaced gas hose and reinstalled cooktop. The job was done clean, efficient and professional. Thank you guys!