Lawn Mowing West End
Lost on where to find the best lawn mowing service providers in West End, QLD? We have rounded up the best and the finest lawn mowing experts for you in West End.
Why Choose
Industry Top 5 ?
Industry Top 5 makes it simple to locate any garden maintenance service provider and lawn mowing services in West End . We've put up a comprehensive list of local lawn mowing companies in West End, so you don't need to waste time messaging or calling back and forth.
Make Smart Decisions on Lawn Mowing Services In West End
Using our online business directory, you can now get your grass mowed by a local lawn mowing service. Our directory contains all you need to know about our lawn service businesses, including contact information, physical addresses, website information, and operating hours. You may compare quotations from various local lawn mowing businesses and choose the one that best fits your budget.
Get the best advice on lawn mowing and garden care.
We are proud of our extensive knowledge and experience in lawn mowing and gardening service. We can help you choose the right lawn care professional in West End.
We can help you find the right professional to take care of your lawn, no matter how large or small.
Take a Look at Real Experiences from a Lawn Mowing Service Professional
Our curated list of companies is based on the ratings of other customers. You can also see their experience after hiring professionals for their gardening and hedge trimming services in West End. Some hired experts for weed control, lawn care service, rubbish removal, yard clean ups, or overall garden care.
The Best Trees and Plants for Your West End, QLD Lawn
Every yard needs trees and plants that are both practical and aesthetically pleasing. While we do understand that aesthetics is subjective, we've done our best to come up with a list of low demand, low maintenance trees and plants to grow in front yards in West End:
Cherry Blossom Tree (Prunus serrulata)
The cherry blossom tree is an ornamental flowering tree that can grow up to 12 m tall. Its pinkish-white flowers bloom in spring, presenting brilliant shades of pink against the yellow, green leaves. This type of tree is viewed as a symbol of love, peace, and compassion due to its association with Buddhist culture.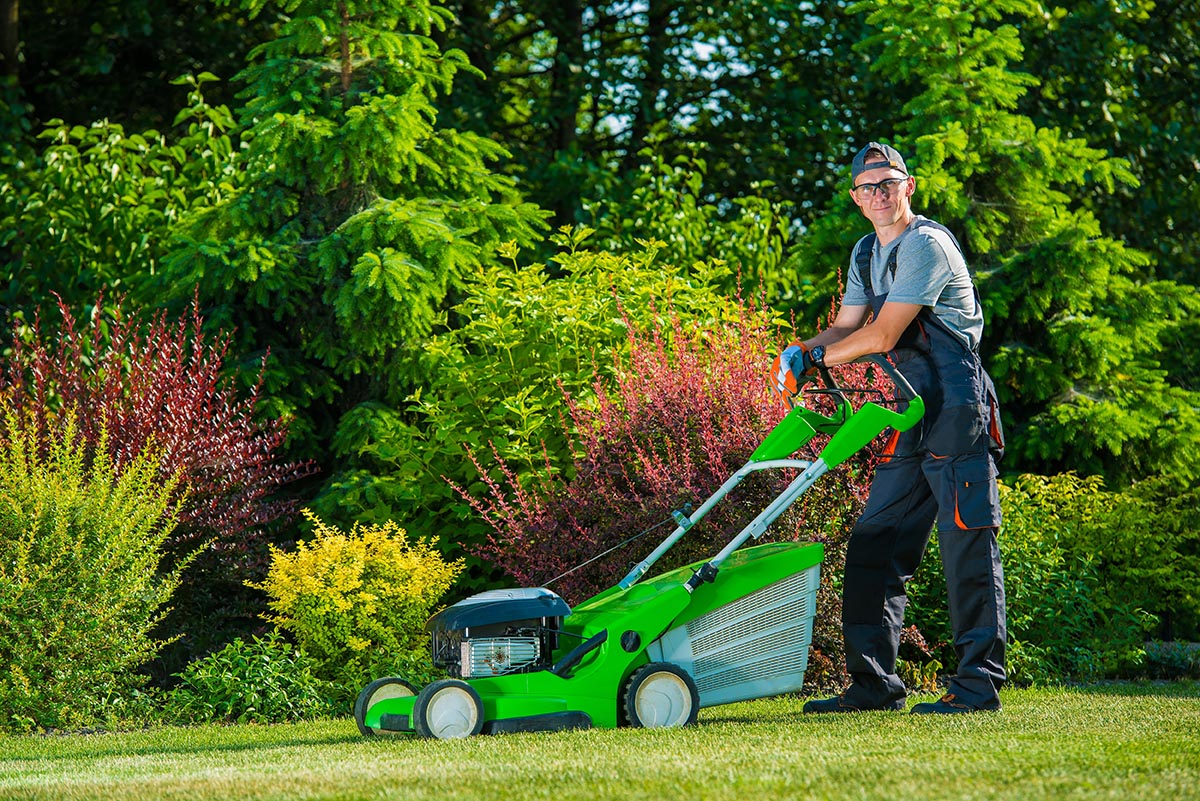 Mimosa (Albizia Julibrissin)
Mimosa, also known as the 'silk tree' or 'wishbone flower', is a small deciduous tree that can grow up to 7 m tall. Its flowers bloom in summer and produce shades of pink and purple against its fern-like leaves. The Mimosa's delicate leaves resemble fern fronds and shed them in winter.
English Oak (Quercus Robur)
This oak tree is a large deciduous tree that can grow anywhere between 30 to 50 m tall. Its pale green or light brown acorns are known for their rich flavour, and they produce a robust and bitter root beer when crushed. The English oak is well adapted to growing in cities, tolerating pollution and high temperatures.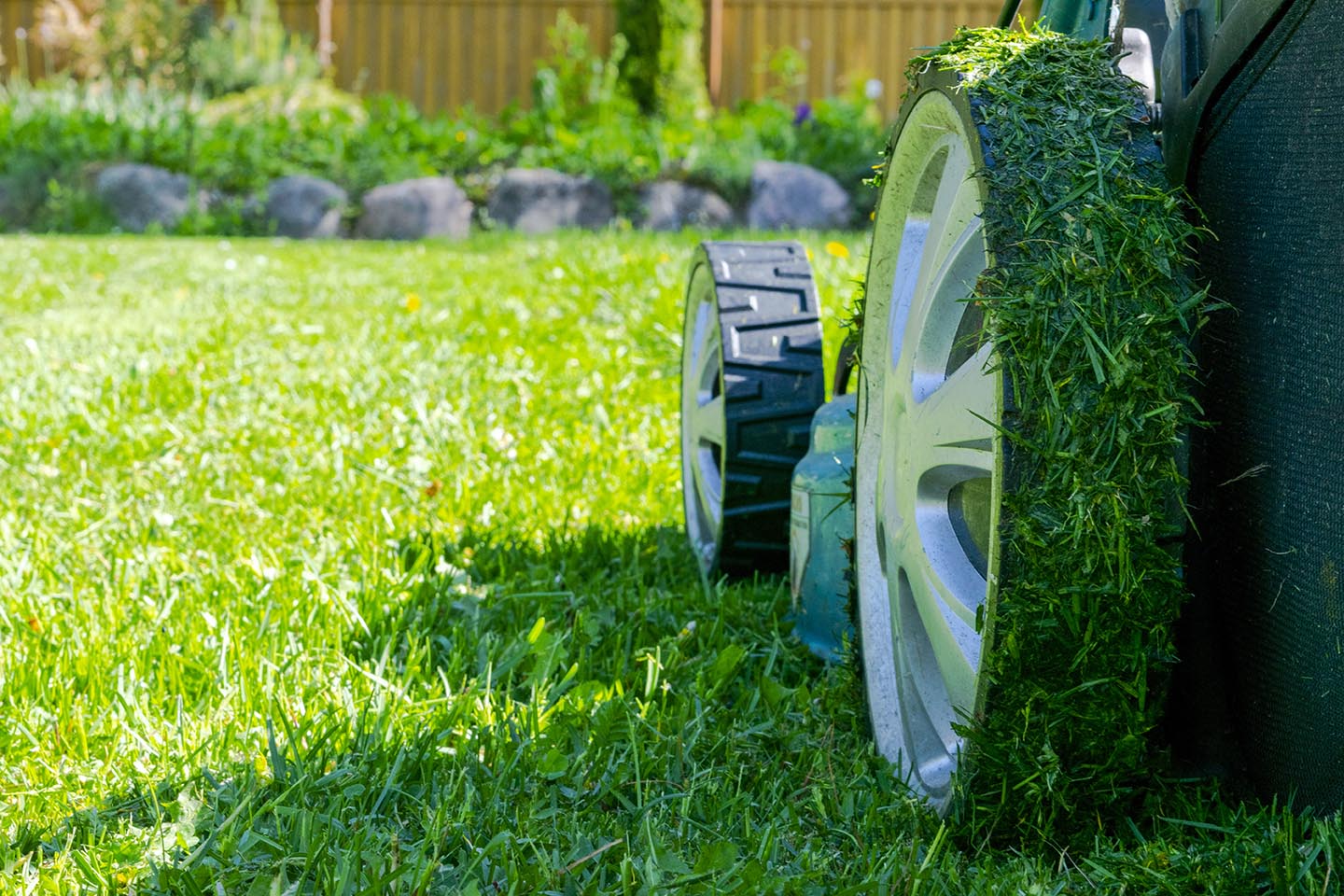 White Birch (Betula Lenta)
This birch tree can grow anywhere between 6 to 21 m tall. Its silvery bark, when peeled off, reveals a white or pinkish inner bark that gives it its name. It has smooth leaves that alternate up its stem and produce clusters of white flowers. It is a hardy tree that tolerates most soil conditions but cannot grow in full shade.
Western Red Cedar (Thuja Plicata)
This evergreen conifer can grow 15 to 30 m tall, and its soft green needles shimmer against the bright blue sky during spring and summer. It has a round crown and produces small cones of tiny overlapping scales. The Western Red Cedar is resistant to decay, and it can tolerate salty soil and dry climates.
As for low maintenance plants, West End homeowners can grow any of the following in their yards:
• Aloe Vera
• Elephant Ear Plant (Colocasia Esculenta)
• Mountain Devil (Echeveria Minima)
• Burmese Star Jasmine (Nephelium Lappaceum)
• Jade Plant (Crassula Ovate)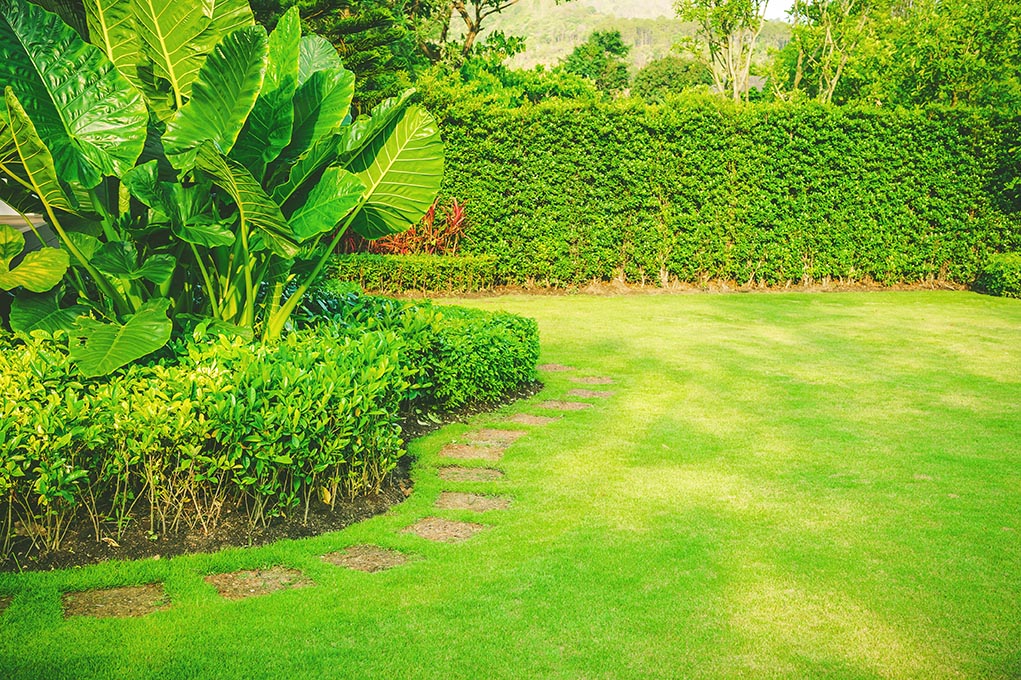 Landscaping In West End
All businesses listed here are locally owned, and small business operated family-run businesses. Also, they provide free quotes for all your needs. All staff must have a current police check and are fully insured and fully trained. You can browse our listings to get the best lawn care service that you deserve. Offer fully trained staff, who can advise you on all aspects of lawn care, including when to fertilize the lawns, how to promote strong root systems, how often to water lawns and when, through to aeration, recommendations on lawn feed, weeding and wetting agents best suited to your lawn. Lawns mustn't be damaged when mowed, and in particular, they are not cut too short for the type of grass and the season, as this can result in grass dying off in patches. Their services extend to full garden maintenance, garden clean ups and rubbish removal, tree, shrub and hedging trimming and pruning, landscape design and hard landscaping services, gutter cleaning. They also provide a free quote for your mow lawns, mowing and gardening services requirements. You can pick just anyone from the list.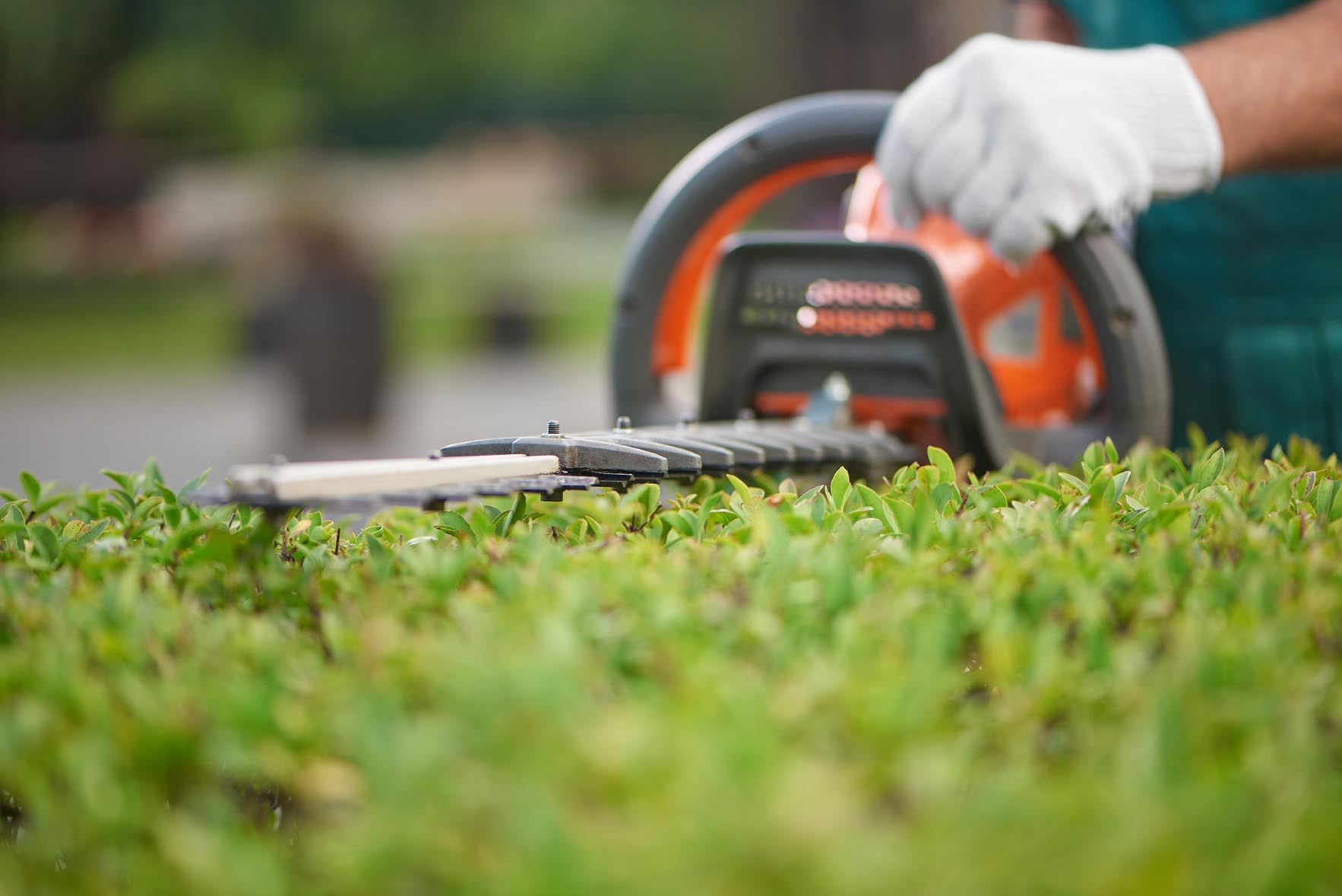 About West End, Queensland
The West End is a quiet, residential area of Newport Beach that includes free Sunday markets such as Davies Park, where independent creators provide handcrafted and organic items. Another popular dining destination is Boundary Street, which is mainly known for its street food.
The narrow lanes between ancient, historic buildings are bordered by restaurants and cafés where English is more likely to be spoken by the staff. The neighbourhood's bohemian air is enhanced by organic restaurants and family-friendly Greek and Vietnamese eateries.
Mention either West End or South Brisbane to a local, and they'll tell you that the area is home to genuine excellence. Hidden cafés with indie vibes cohabit with fine-dining eateries and foodie laneways, but nothing appears unusual.
West End is a dynamic melting pot of people and lifestyles, with Brisbane's bohemian core. The unique local flair can be characterised as a mix of multi-cultural, alternative, and vintage, and the businesses, restaurants, and ambience all reflect this neighbourhood's colourful personality.
On any weekend walk through the Davies Park markets, budding designers offer their goods among organic stores, food carts, and cafes.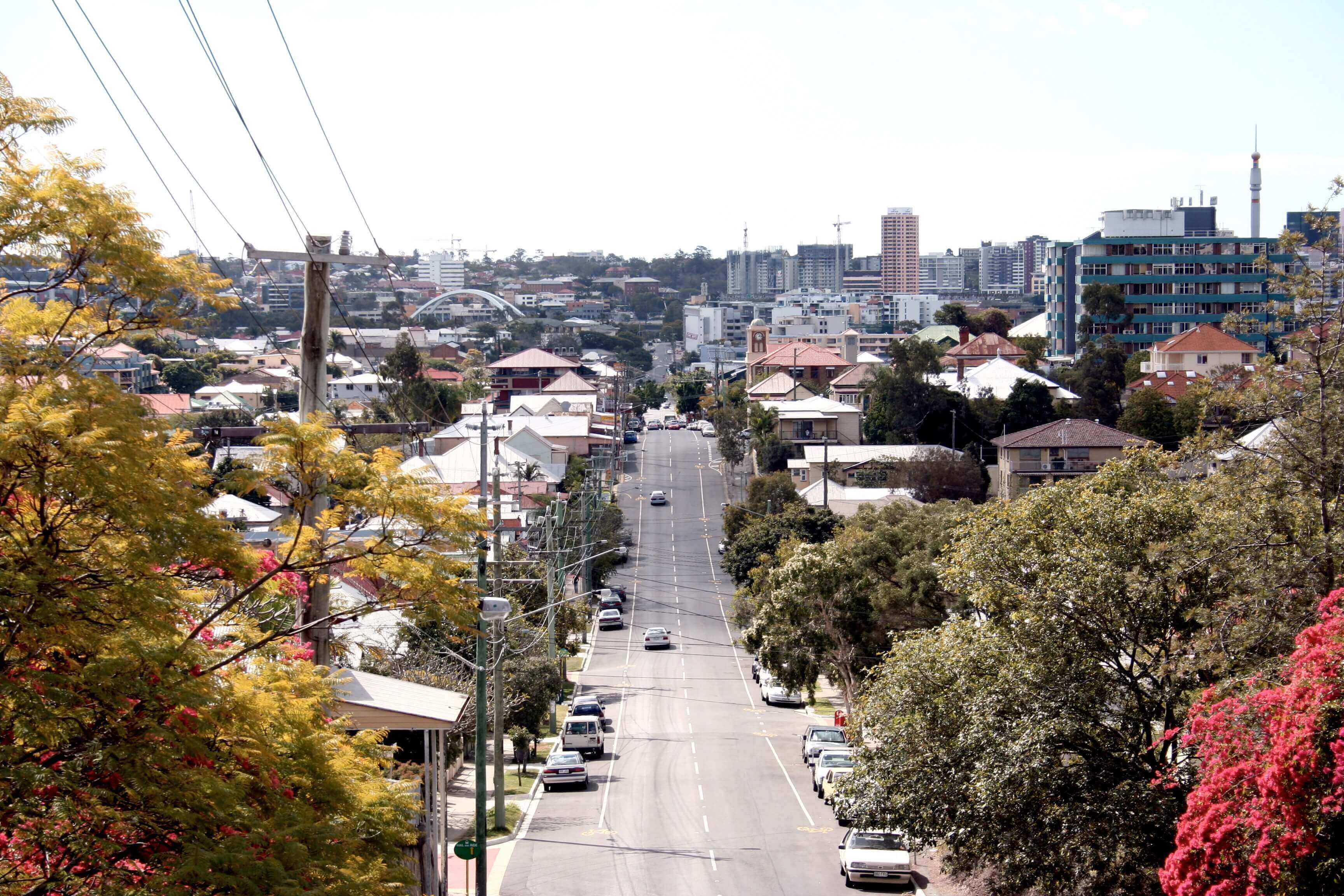 Frequently Asked Questions on Lawn Care
The simple answer is that the grass stops growing when it stops growing. Shoot growth for cool-season species stops when temperatures fall below 40F or exceed 90F. The shoot growth is over, but root growth will continue through the fall and part of winter.
Unused fertiliser can be kept in an airtight container and stored in a dry location. You may experience lumping if moisture is present in the bag. Before you place the spreader, make sure to break up any clumps.
We recommend at least two fertiliser applications for cool-season grasses, one each in spring and fall. You may also need to grub control depending on the state of your lawn. Cool-season grasses require fertiliser only once a year. This is why you should fertilise in the fall. Warm-season grasses need to be fertilised regularly during periods of heavy growth, which are during the summer months. The soil type (clay soils vs. sandy soils) will determine the fertiliser application recommendations for warm-season grasses.
Recent Lawn Mowing Services Reviews Near West End
This is the second time I have used Hanceys turf and recommend them highly.
This is the second time I have used Hanceys turf and recommend them highly. Danny was great with giving me options and advice to prepare my difficult site for turf. The guys laying it did a great job and were quick and gave me some good advice to help the turf settle in. I Would highly recommend the team at Hanceys. Great product and service!
Chris Rushton
West End, QLD
Kain and the Team are a pleasure to deal Recreational Surfaces with.
Kain and the Team are a pleasure to deal with. I've experienced Kains professionalism and they supply and Install synthetic and artificial grass for playgrounds, sports clubs and anywhere else you may need it. Have a conversation about the different ways it can be used!
Sean M Clancy
West End, QLD
We Simply Maid were moving back to our apartment and did need a good cleaning after a window replacement.
We were moving back to our apartment and did need a good cleaning after a window replacement. Two lovely ladies, Mercedes and her colleague were coming early this morning. They did a great job, were quick and thorough. It was all perfect and very nice to meet them. I would appreciate your services next time again. Thank you very much and all the best, Claudia
claudia karsten
West End, QLD
The team at Brooke's Blooms did an amazing job re-landscaping our gardens and re-turfing our lawns also provided gardening services and garden clean ups.
The team at Brooke's Blooms did an amazing job re-landscaping our gardens and re-turfing our lawns. The plant selection was fantastic and worked in so artistically and harmoniously with our existing plants. Mat was extremely responsive and professional and a pleasure to work with!
Dave Davidson
West End, QLD
Premier Grass are great at what they do and im very happy with the result.
Premier Grass are great at what they do and im very happy with the result.they guys that came to do the job were lovely and hard working – and did a very precise job. Would recommend them any day and i have used them three times already for properties with in the family.
Wojtek Banda
West End, QLD
Lawn Mowing Services Near Bulimba